The beginning of a new chapter
Little Free Libraries help give children and adults access to books
According to the Children's Literacy Foundation, 61% of low-income families don't have age appropriate books, located in the household. A contributing factor would be that the average cost of a book can range from $13.95 to $17.95. Those few dollars can mean a lot to a family trying to survive on minimum wage.
In an attempt to help reduce the burden on families, the Little Free Library Organization was established. They are a nonprofit organization that creates small, convenient and affordable "Little Libraries" that can be placed outside one's home or near parks and businesses. Their goal is to provide low income families with a chance to have a source of literacy available inside their home, without sacrificing some of the little money they make. Their motto is "take a book, leave a book," and people are welcome to donate books for other families to enjoy. Founder Todd H. Bol built the first one in 2009 and his organization has since made over 75,000 libraries, delivered all around the world, to over 88 countries.
"The co-owners first started sharing this idea by spending some of those first years building Little Libraries and giving them away to their friends, families and coworkers to see if the idea would catch on," an advocate for the Little Free Libraries, Megan Hanson said. "And of course they did. Just about everyone who ran across one of those early Little Libraries was intrigued and our co-founders noticed how Little Libraries became places where neighbors could connect face-to-face and share books."
Due to the idea being so well received, the era of Little Free Libraries quickly spread through the U.S, with 90% of the total amount of libraries being located here. Some of these Little Libraries can even be found in areas of Omaha and many residents have implemented them hoping to make a change.
"My kids love seeing the different types of libraries and absolutely love sharing the books," Omaha resident Deb Counters said. "Where I currently live we must pay to belong to the Omaha Public Library so we can't belong there. With no viable library in our neighborhood, I wanted kids and adults to have access to free books."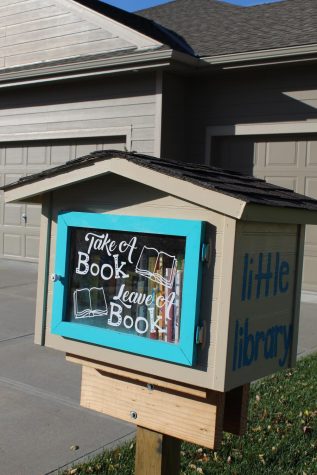 However, some residents like Kathy Menke have decided to use the libraries in order to share her passion of reading with others.
"I have always been a book reader ever since I was young and I remember my mother always telling me to just go outside and play," Menke said. "My daughter knew this and had one made for me and I had a really good time with it. Sadly, it was stolen about a year ago but a nice gentleman down the street offered to make me one very similar to the first one."
After the first libraries were implemented, there came a wave of support from many people, each expressing their feelings toward the library. In Menke's case, there were a lot of people from her neighborhood, especially after it had been stolen, that she had received emails from. Each one of the emails expressed how much they had loved the library and how happy it had made their children.
"We were coming home one afternoon after picking my grandson from school and we saw these grandparents drive up in a golf cart with their little 5 year old," Menke said. "We also had a lady come with her little daughter in her stroller with a book in her hand and it was so cute to see that."
Even though the support and respect gained for this non profit is truly amazing, there are some that find that these libraries actually take away the need to visit a "real" library. However, many of the dedicated caretakers, such as Menke, believe that this helps children want to take the trip to a larger library and help encourage a passion for reading.
With all the Little Free Libraries around the world, the dream of seeing every child with a book in their hands is one page turn away from becoming a reality. This dream is carried on by people like Menke and Counters, with their Little Free Libraries continuing to help children, one book at a time.
About the Contributor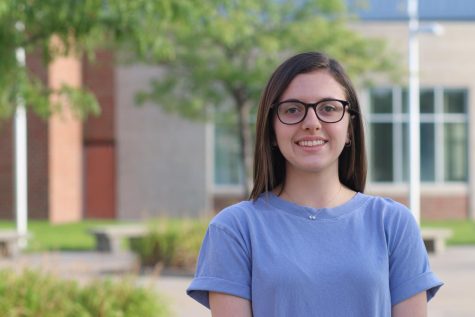 Chloe Parker, Staff Reporter
Chloe is a junior and in her second year of Advanced Journalism. She has enjoyed writing from a young age and loves being able to tell the stories of students...