The Bookworm-A Little Less Love for Love and War
A look into the second installment of the Alex and Eliza trilogy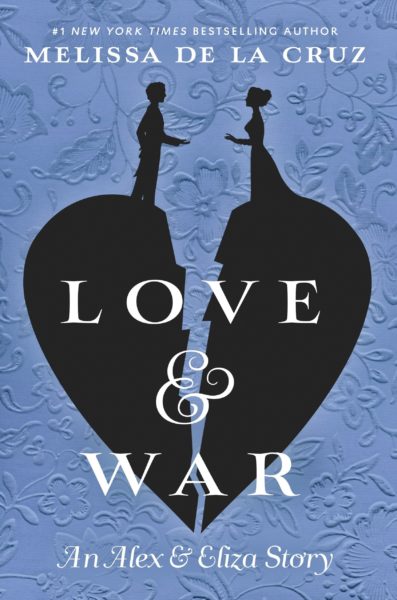 Hang on for a minute...we're trying to find some more stories you might like.
"I am not throwing away my shot / I am not throwing away my shot / Hey yo, I'm just like my country / I'm young, scrappy and hungry / And I'm not throwing away my shot."
After Melissa de la Cruz's release of Alex and Eliza (see "The Bookworm-A Lovely Love Story"- https://millardwestcatalyst.com/2917/entertainment/the-bookworm-a-lovely-love-story/
), fans such as myself have eagerly awaited the second book of this Hamilton-inspired series which recounts the love story between Alexander Hamilton and Elizabeth Schuyler, and Cruz delivered with the publication of Love and War: An Alex and Eliza Story.
The book takes place where its predecessor left off. Alex and Eliza are happily married, currently living at the home of Eliza's parents, the Pastures, during the thick of the Revolutionary War. The first bump in their marriage occurs when Alex finally receives a commission to lead troops into battle, one of his major life ambitions. However, he makes the mistake of waiting until the night before his departure to convey this news to his wife.
Needless to say, the two do not part on the best of terms.
Eliza is left at home with her family spending every waking moment worrying about Alex as he leads his troops into battle at Yorktown. Consequently, the Continental Army emerges victorious, effectively winning the war for the colonies' independence and ending Part One of the novel.
"After the war I went back to New York / A-After the war I went back to New York / I finished up my studies and I practiced law / I practiced law, Burr worked next door."
Part Two picks up with Alex and Eliza moving into a townhouse in New York City where Eliza attempts to establish a home and Alex his own law practice. Both work to climb their way to the top of the new country's social ladder creating a name for themselves.
But transitions are hard.
Money is needed and Alex's reputation as a lawyer rests on his success with his first case. It doesn't take long for tension to return to the Hamilton's relationship or for my interest to fade.
When I saw this book on the shelf at Books-a-Million, I couldn't wait to read it, but it was a bit of a let down.
Much of the action in Part One was drawn out and overly described. The chapters detailing the battle of Yorktown had the potential to captivate the audience, but instead they left me skimming over them in search of a more exciting section. It was difficult to make a connection with Alex during this part as there was more description of his surroundings than what he was feeling. It was hard to insert myself into the action; thus the excitement of the scene was lost.
Part Two was just as slow.
While friction is present between Alex and Eliza, it takes awhile for it to build up. Once the heat of the problem finally reaches a boiling point, it is quickly solved with the turn of a page, making the reader question if everything that came before was just unnecessary drama. Drama could have been well built-up and led to an exciting complex solution, but the abruptness of it makes the conflict seem weak and frivolous.
There were positive aspects to Love and War. Cruz's vivid descriptions added greatly to the story in Part Two when Alex and Eliza were filling their home with everyday needs. Cruz takes the time to describe everything-from the China to the paintings to the silver- allowing the reader to fully visualize what it would be like to step through the doors of the Hamilton home.
Although the plot is weak, the characters are not.
Eliza remains the simple and strong women complimenting Alex's determination and strong-will. Cruz inserts the reader into the mind of both characters by continuing her pattern of alternating chapters between Eliza and Alex's point of view.  Familiar faces such as Eliza's sisters, Angelica and Peggy, and new ones such as neighbor and rival lawyer Aaron Burr add to the diverse mix of well-developed characters bringing with them witty dialogue that helps keep the story moving during its slower moments.
Love and War isn't the best book I have ever read, but it isn't the worst. If you were a fan of Alex and Eliza, I would recommend you read this if only to get caught up on the series. Just be aware that you will be enjoying it because of the reunion with beloved characters and descriptions of the Hamilton's new life, not because of intriguing drama and conflict.
The final installment of this trilogy will be released in the spring of 2019, hopefully returning to the quality of the first.

About the Writer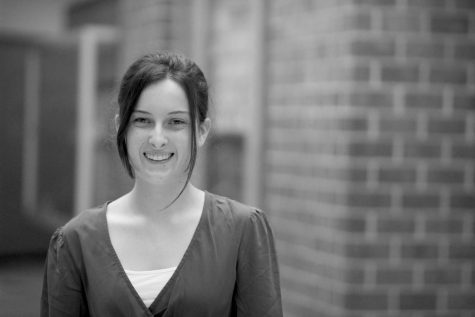 Alexandra Dobesh, Staff Writer
Alexandra is a junior and in her second year of Advanced Journalism. She enjoys writing entertainment and opinion stories. Outside of school, she is involved...