One of a Kind Campaign
Millard supports a new idea to ending bullying
Hang on for a minute...we're trying to find some more stories you might like.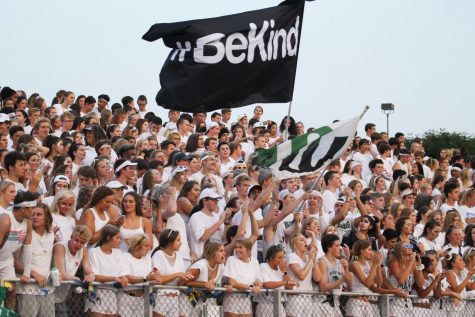 photo by Natalie Holman
"You're ugly."
"No one likes you."
"Go away, we don't want you to hang out with us because you're weird."
Words like these are said daily in schools and on social media. They are used to put others down and make them feel like they are worthless.
Bullying is an epidemic in our schools that many administrators and teachers have tried to put an end to it but have not succeeded. Millard Public Schools has decided to take a different approach this year to stomp out bullying by implementing the #BeKind campaign.
It all began in the spring of 2018 when a group of Millard administrators took a trip to Tennessee for a conference where they learned about the Be Nice campaign that the schools in the Nashville area were promoting. Superintendent Jim Sutfin wanted to do something similar in Millard.
They also took inspiration from Ralston Public Schools who had been advocating the idea of "be kind" after Superintendent Mark Adler's son committed suicide as a result being bullied on social media. The #BeKind campaign is a new and positive way to put an end to bullying.
"It's really about promoting inclusiveness in the community and making sure everyone feels welcome at school," junior Student Council co-president Ethan Dunn said. "It's more than just an anti-bullying, it's trying to include everyone and give everyone a voice in our school."
This campaign has spread like wildfire throughout the Omaha-Metro Area. Bellevue, Omaha and Papillion La Vista Public Schools have all made the campaign their own. #BeKind has also gained attention from Omaha officials. Mayor Jean Stothert proclaimed August 24th Be Kind Day in Omaha in order to show the city's support for the movement. Both of the Student Council presidents attended the signing.
"I went to the press conference for Be Kind Day to show how our school has been apart of the Metro wide campaign so far," Dunn said. "We [the Student Council presidents] got to sign the proclamation to show our support along with student representatives from other school districts."
Millard West participated in Be Kind day by holding a Pep Rally and having staff members wear their "#BeKind" t-shirts. One student leader gave a speech at the Pep Rally outlining what the movement was really about.
"Because I'm on the debate team I'm usually very comfortable giving speeches," senior co-student council president Emma Ahrenholtz said. "But knowing it's 2,500 students who are my peers and friends was a little more nerve wracking because I felt more connected to them."
In her speech, Ahrenholtz discussed the ways students can participate in the movement and how their actions can affect others in a positive way. She also mentioned how Student Council plans to make the campaign their own throughout the school year.
"We hope to involve activities in QT this year to make sure the campaign stays in motion," Dunn said. "We also hope to have a guest speaker to get the message out about what 'be kind' means and create more group activities at Pep Rallies."
Although school has only been in session for a few month this campaign has already made a difference. Not only have administrators noticed a change but parents of Millard students had too.  
"I've already had a couple parents email me to praise the campaign and saying 'it's already made a difference because my son or daughter feels better about school,'" Principal Greg Tiemann said. "I think just bringing awareness to being kind and getting students to stop and think about how their actions are affecting others has already changed things,"
The #BeKind campaign is an opportunity for students realize how one small act of kindness can have a big impact on another person. Millard Public Schools is setting an example for a new era of learning. One where students feel like they are valued, loved and included at school.

About the Writer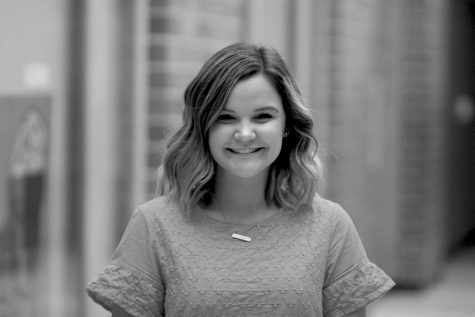 Sydney Looney, Editor-in-Chief
Sydney is a senior and this is her second year being apart of the CATalyst and MWHS Wildcats News staff. Her favorite part of journalism is getting to...