A time honored tradition
100 year old farmers market is still impacting local's lives today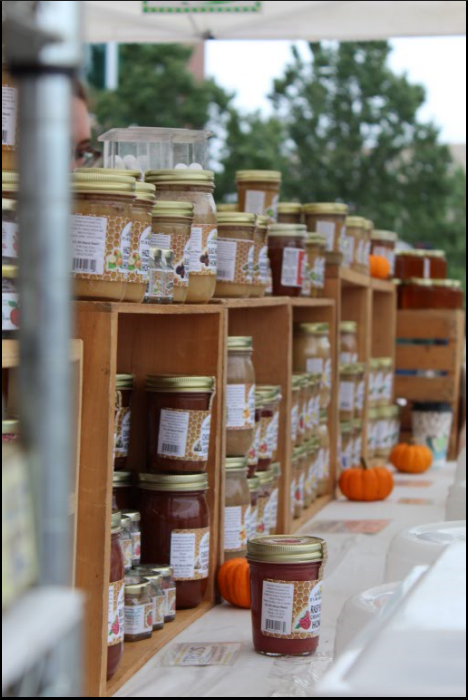 Of the range of activities in Omaha, a popular choice for families are the local Farmers Markets. It begins in May and runs till October in venues such as The Old Market, Aksarben Village, Village Point and Midtown Crossing. On any given Saturday or Sunday rows and rows of locally grown fruits and vegetables, flowers, crafts and a variety of homemade food can be seen throughout the market. However, with rising attendance year after year, open vendor spots have become increasingly scarce.
Even though the earliest farmers markets date back almost 5000 years ago, they've never experienced this kind of attention until the recent years. The first ever Omaha Market however, dates back almost 100 years ago in The Old Market. The event was designed to provide attendees with a source of fresh food as well as a variety of homemade items, which many locals depended on. A good number even formed strong bonds with the vendors they purchased from.
Though the traditions of the market have expanded with the changing times, the overall ideas remain the same, and the event still impacts lives throughout the Omaha area.
"I really love the whole community of the market," Gravy Train owner Meghan McLarney said. "I have had so much fun getting to know the other vendors and a lot of them will sell products to each other and cross promote. It's also brought me into this whole community that I didn't really know about."
Since the market was experiencing a rapid growth, in 2010, it moved to Aksarben Village to offer more space for added vendors, such as McLarney who is a first time seller offering homemade biscuits and gravy. Others such as Connie Bentjen, owner of B&PJ Silver, who creates authentic pieces of jewelry out of household items such as spoons, have attended ever since its grand opening.
"The market has definitely grown bigger in the past couple of years," Bentjen said. "More people have found out about it and since we participate in the downtown one as well, we've noticed that it attracts a lot of people from out of town because of how close it is to the hotels."
Due to the massive increase in the market, the trend of buying local has also grown with it. The concept of only buying locally made products, helps support smaller businesses as well as create jobs for others, who may have trouble finding work. It's all about Bees! owner Wendy Fletcher, who has been selling her authentic honey over 13 years, has seen a great increase in her staff and the staff of other vendors.
"We generate jobs for a lot of people," Fletcher said. "The busier we are the more people we need and I think a sense of community is really important as well. I also think having a local, artisan product is a really essential thing."
Overall, the market attracts many people from all walks of life, providing a free and healthy way to spend a weekend.
"I am actually a registered dietitian," McLarney said. "The market really helps people open their mind to eating fresh food and in general, become a healthier city. The people who come out and support us also help strengthen our local economy."
Many of the vendors plan to keep attending the market for as long as they are able to put their skills to good use, benefiting Omaha, one sale at a time.
About the Contributor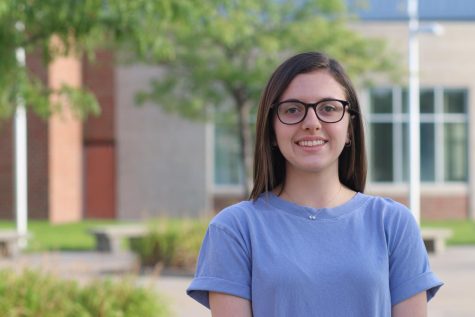 Chloe Parker, Staff Reporter
Chloe is a junior and in her second year of Advanced Journalism. She has enjoyed writing from a young age and loves being able to tell the stories of students...