Head Above Water Hits Home
The story behind Avril Lavigne's new single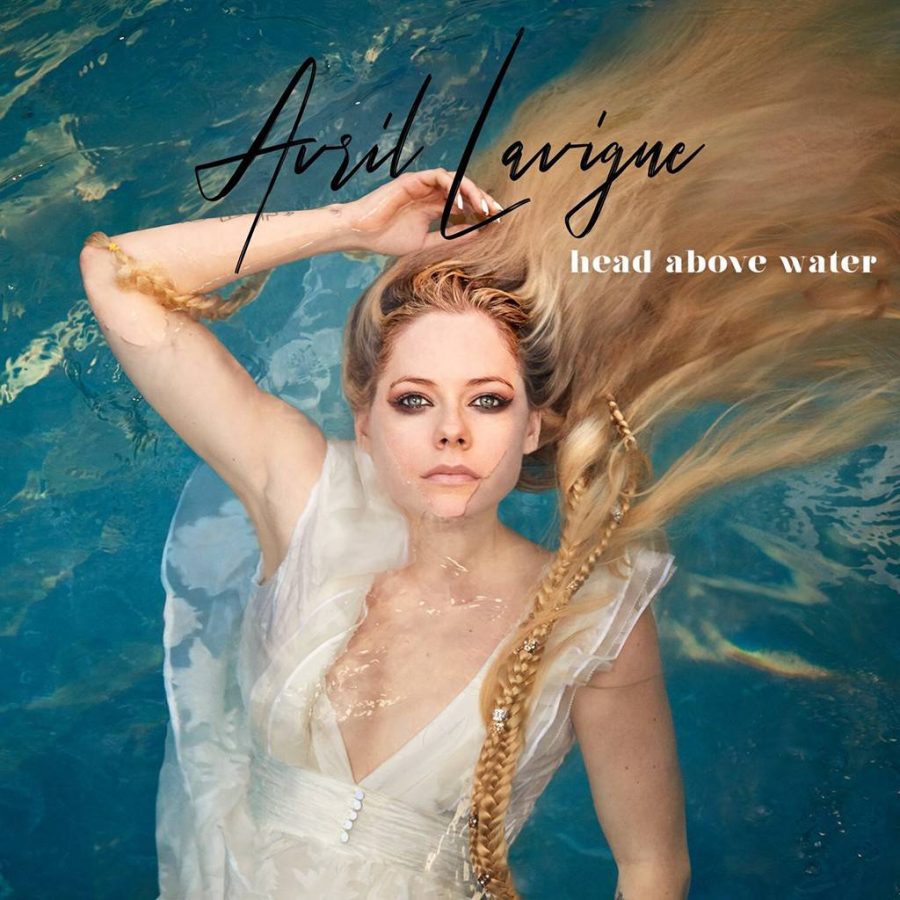 Avril Lavigne has long been known for her rebellious and edgy teen anthems. Songs such as Girlfriend and Here's to Never Growing Up are full of vibrant beats and sassy lyrics and have made appearances on Lavigne's five studio albums. They provided outlets for listeners to let loose and vent frustration. Fun songs they were, deep and meaningful they were not.
But life changed for this Canadian pop star.
After the 2013 release of her self-named album, Lavigne seemed to disappear from the music scene. In 2015, she told ABC News that she began feeling symptoms such as fatigue and shortness of breath in 2014. After a long process of visiting doctors in an attempt to diagnose her problem, Lavigne discovered she had Lyme disease.
Shortly after revealing her battle with Lyme disease, Lavigne preformed her single Fly at the Special Olympics. Little was heard from her afterwards besides occasional promises of worth-the-wait new music. On Sept. 18 2018, she delivered with the release of her new single, Head Above Water.
The song opens with piano notes followed by Lavigne's strong and clear voice singing "I've gotta keep the calm before the storm / I don't want less, I don't want more / Must bar the windows and the doors / To keep me safe, to keep me warm." These lyrics have the power to connect with anybody. Lavigne reaches out to those who have felt the need to keep it all together while acknowledging the challenges of this task- no one can keep it all together all the time.
Lavigne disclosed that having Lyme disease has provided inspiration for her new music. This song specifically was inspired by the night she thought she would lose her battle. Listeners gain a feel for Lavigne's inner turmoil as she sings "Yeah my life is what I'm fighting for / Can't part the sea, can't reach the shore." Her voice and the piano chords slowly begin to gain strength, and string instruments are added to the music ensemble. This effect causes the listener to fully feel and digest the meaning behind the lyrics.
The song introduces its powerful message through the lyrics "And my voice becomes the driving force / I won't let this pull me overboard / God, keep my head above water / Don't let me drown, it gets harder / I'll meet you there at the altar / As I fall down to my knees." These lyrics provide hope in the sense that even when one feels like they're drowning in the problems of life, they can push through and keep their head above the water.
The climax of the song hits when Lavigne's voice builds before the final chorus. "God, keep my head above water / I lose my breath at the bottom / Come rescue me, I'll be waiting / I'm too young to fall asleep." She is open and honest about the struggles she went through, and that honesty makes the song all the more meaningful.
Head Above Water is a song worth listening to. It's hopeful and uplifting. Lavigne will be releasing her new album in the near future, and I hope the rest of her songs follow the same pattern as this one.The release date is yet to be announced. Lavigne is raising money to help others with Lyme disease through the sales of Head Above Water T-shirts, which are available for purchase on the website of her Avril Lavigne Foundation.
About the Writer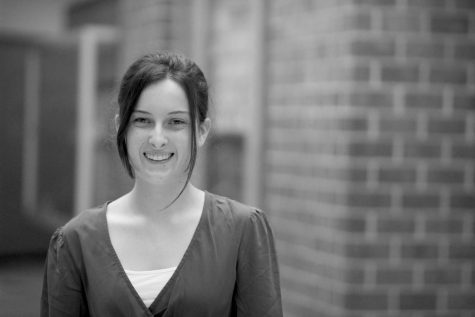 Alexandra Dobesh, Staff Writer
Alexandra is a junior and in her second year of Advanced Journalism. She enjoys writing entertainment and opinion stories. Outside of school, she is involved...