Cry Pretty is Pretty Amazing
Carrie Underwood's new album was worth the wait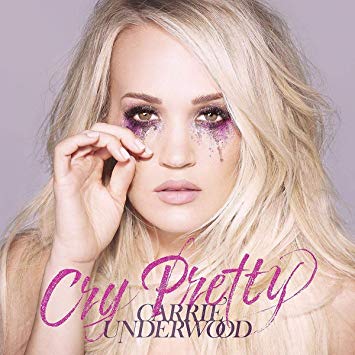 The queen of country is back in action. Carrie Underwood, winner of the fourth season of American Idol, has arguably become the most popular female country singer through the release of her five studio albums. After the release of Storyteller in 2015, fans have eagerly awaited Underwood's return to the music scene. On Sept. 14, Underwood released her new album, Cry Pretty.
That three year break was a rough one for Underwood. In 2017, she suffered a fall that resulted in a broken wrist and 40-50 stitches in her face, and between 2017 and 2018, she suffered three miscarriages . Despite these hardships, Underwood was able to bounce back, releasing a new album and expecting a baby.
This 13 track album was precursed by the release of three singles- Cry Pretty, Love Wins and End Up With You- and her duet with rapper, Ludacris,-The Champion- which serves as a bonus track on Cry Pretty.
Part of what makes this new music so exceptional is the emotional connection it forges with its listeners. Underwood promised a meaningful new album and she delivered.
The emotion starts flowing with the albums opening song, Cry Pretty. Underwood sings in the chorus "You can pretty lie and say it's okay/ You can pretty smile and just walk away/ Pretty much fake your way through anything/ But you can't cry pretty." This song speaks to anyone who can relate to Underwood in the sense that they have put on masks to cover their pain. Everyone has a breaking point though, a point Underwood hopes to speak to.
Cry Pretty is just one of several passionate ballads. Songs such as Low, Backsliding and The Bullet all deal with real and painful issues. These tracks were created while Underwood was dealing with the pain of her miscarriages, and that raw emotional is evident. She adds power to the songs by placing audio emphasis on her powerful voice and having quieter instrumentals in the background.
On another note, tracks such as Southbound and The Champion feature fun beats and upbeat lyrics that will get stuck in your head and become your go-to summertime car jam. Songs like these carry a different mood from rest of the album-whether it be lighthearted or inspirational-and help blend the album as a whole into a variety of different tones.
A trademark of Carrie Underwood's CD's is a song that provides on a look into her personal life and faith. Kingdom does just that on Cry Pretty. Underwood's voice gains strength throughout the verses as she describes what she deals with daily-the good and the bad, the picture perfect and the messy. She sings in the chorus "It ain't always pretty as a picture, yeah/ And it ain't a mansion on a hill/ It's perfectly imperfect /It's worth more than it's worth /It's our life, it's our heart, it's our home /This is our kingdom." That last phrase evokes goosebumps from the listener as Underwood's voice is coupled with a background chorus of singers. The song is down-to earth and Underwood shows that she lives and loves an ordinary life just like everybody else.
My personal favorite track is Spinning Bottles, a throwback to some of Underwood's past music where she tells the story of others. This song follows the feelings of a woman and a man in a relationship that is broken due to alcoholism. The song opens up with echoing piano chords. Underwood's gentle voice enters shortly after singing about the pain this couple is dealing with. When Underwood's voice gains strength as she sings "But one down, two down, three down four/ Can't even recognize the man in the mirror anymore/ Oh, round and around and around they go/ Will it end? Nobody knows/ He's passed out on the bathroom floor/ Spinnin' rooms, spinnin' wheels, spinnin' out of control/ Spinnin' bottles, spinnin' bottles," the listener can literally feel an ache in their heart. This song reaches out to those who have seen damaging and painful relationship cycles.
I would highly encourage everyone to listen to this album. It will take the listener on an emotional rollercoaster of relatable twists, turns, ups and downs. The powerful vocals and meaningful lyrics set this music apart from all of the overplayed and generic pop music on the radio. It is music with a purpose and a message. Top it all off with Underwood's amazing voice and you have 13 phenomenal songs to add to your playlist. Underwood will begin her tour The Cry Pretty Tour 360 in May 2019.
About the Contributor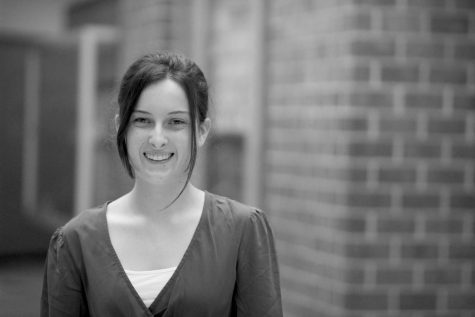 Alexandra Dobesh, Staff Writer
Alexandra is a junior and in her second year of Advanced Journalism. She enjoys writing entertainment and opinion stories. Outside of school, she is involved...