Wetland Clean Up
Eco West club members spend their Sunday cleaning up the Wetlands
On Sunday, May 6th, Eco West and several other students and faculty members participated in the biannual cleanup of the pond.
The pond, cleaned once in the fall and once in the spring, involved moving all dead and unwanted plants out from the pond to keep the site sacred.
Eco West is also introducing plants native to Nebraska to the rain garden, in hopes of attracting new species and prolonging their stay. The club is currently in the process of designing and figuring out the logistics of the many projects they have to come.
Of their most ambitious, the club is planning on forming a farmers market on campus, re-designing the rain garden and greenhouse and replacing 101 ash trees around the school.
"Right now we are coming up with a list of plants that are native to the area, and specific plants that will attract birds," freshman Thomas Detlefsen said. "We want to get birds and animals that will come back year round, like we have geese that come back every year and even have a nest on campus."
Eco West is a club that helps safeguard the environment and make environmental advancements around the school to ensure that wildlife remains in the area. One of the clubs main goal is spread awareness and educate others on the current state of the environment, and what it is others can do to help improve the situation of the world around them.
"Start thinking," junior and President of Eco West Adrian Nissen said. "Thinking about the actions that your doing, whether that is recycling, whether that's going out and helping the community. Just think about what you are doing and the impact of it."
Eco West meets every Wednesday in Room 211 and is always on the lookout for new members.
About the Contributor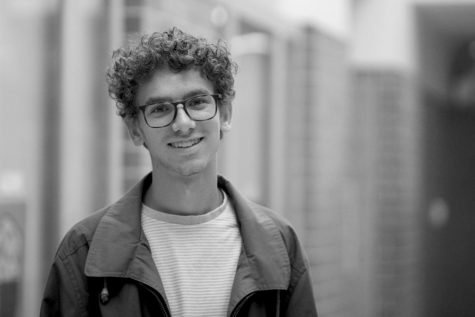 Cole Filer, Broadcast Editor-in-Chief
Cole is a Senior Millard West CATalyst and MWHS Wildcat News staff  member, returning for his second year on the team. In the previous year he had been...