March Sadness
Underdog college basketball teams make history
Hang on for a minute...we're trying to find some more stories you might like.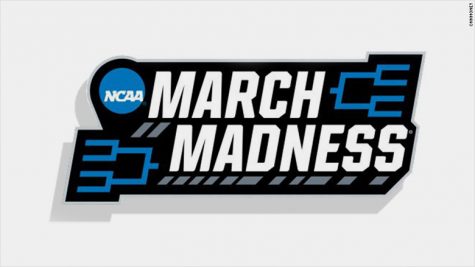 photo courtesy of Wikipedia.com
Every year millions and millions of Americans fill out their brackets, hoping it comes out flawless. Most match-ups this year seemed simple enough. #1 Virginia vs. #16 UMBC (University of Maryland, Baltimore County,) #4 Arizona vs. #13 Buffalo and #6 Miami Fla. vs. #11 Loyola Chicago. All of those picks favored the higher seeds. At the start of Spring Break on Friday, Mar. 16, the underdogs have taken over.
Ever since the loss of favored Arizona and Miami, perfect brackets have been very scarce, and on Mar. 16, underdog teams put the nail in the coffin for all brackets. Late in the 2nd and final half of the First Round game, the biggest upset in college basketball history,
UMBC have all but killed Virginia as they have yet to let up.
"A 16 seed has never beaten a one seed in the bracket before," sophomore Gage Miskimins said. "Virginia was also predicted to win the championship."
UMBC has made not only school history, winning their second game against a top five seeded opponent, but also making nationwide history. Out of 136 games played in the First Round of the NCAA tournament (#1 seed and #16 seed), UMBC is the only 16 seed to move on and beat a #1 seeded team. And according to NCAA, their Capital One Challenge bracket contest, there are no more contenders to take the title for having an unblemished bracket.
"The chances of UMBC beating Virginia were very, very slim," sophomore Nathaniel Booher said. "I had Virginia losing in the second round, but UMBC beating the first to beat a #1 seeded team was shocking."
Who could've predicted? A 16 seeded, small school in Maryland, would beat a powerhouse such as Virginia. Even most people on Twitter picked them winning the Championship.
NCAA released another statement looking over all of the brackets made by submitties, "After the first game of the tournament — 7-seed Rhode Island's overtime win vs. 10-seed Oklahoma — only 45.5% of brackets were still perfect." After the game on Friday, ESPN released their statement on a Snapchat story, saying, "…Only 3.5% of brackets chose UMBC to win over Virginia." Meaning while Miami or Arizona could have easily beaten their opponent and moved on, these 3.5% of brackets predicted every single step for the upsets.
NCAA also  released, "This year — the final 25 brackets all bowed out at just 28 games (a 16-v-1 upset will do that to you)."
As brackets burn in a pit of fire, minds all across the United States still have their minds set on next March.

About the Writer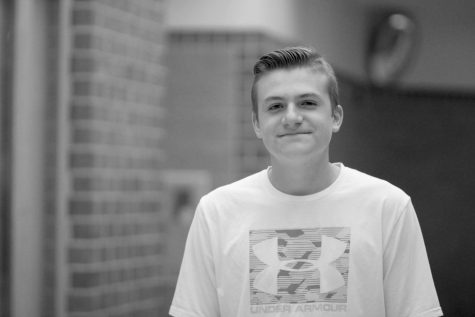 Cody Bennett, Assistant Striv Producer
Cody is in his Junior year at Millard West and second year of working on the CATalyst newspaper and website. Outside of the classroom, Cody enjoys playing...