Attention All Food Lovers
A new club based on a human necessity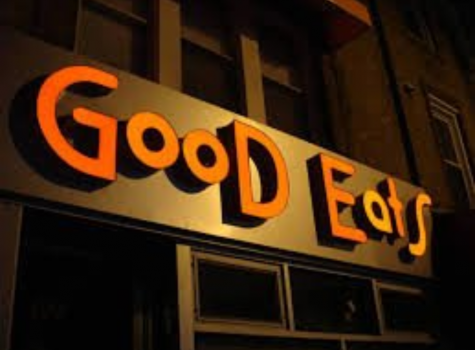 photo courtesy of Gregory Kipp
A good meal always makes people smile. Students meet before school on Mondays at Village Inn for breakfast, DJ's Dugout after school on Fridays for dinner and a variety of different restaurants for all days in between. A new club promotes what students already do daily.photo courtesy of Gregory Kipp
Eat.
The Good Eats Club is all about food. Senior Gregory Kipp had a general idea about what type of club he wanted to create, but he for sure knew it wanted to be about food. So far, students have been to Vincenzo's and brought what they thought to the next meeting.
Kipp never had a super prominent idea of the type of club he wanted to create. It just happened. The idea was for everyone in the club to all go out as a group and eat at the restaurant they had previously chosen. However, it has since been morphed into something slightly different.
"It's kind of a club where you go to restaurants yourself," Kipp said. "So far, the only restaurant that was planned for us to go out out to was Vincenzo's. People went there and at the next meeting they bring what their experiences back and we all discussed our opinions."
Senior Ethan Schula really enjoys that the people in the club are passionate about food. Not only are there discussions about restaurants, but they also get in different debates. Sometimes, students talk about which topping is best for which food and what side goes better with what meal.
"If I can start a conversation about the food, then we have lots of in depth arguments," Schula said. "We talked about which cheese would be best for crackers, and what type would be best for pizza. Obviously we decided mozzarella was the best cheese for pizza."
Club sponsor, English teacher Beth Rips, enjoys the idea that students don't have to have a special talent to be in the club. It's a place where students come together and feel safe in the environment they're in.
"I used to own a bakery," Rips said. "So I like the idea of supporting local restaurant. We are trying to find a restaurant that can hold a reservation for 20+ people. I would like for us to go out as larger groups so I can be more involved as well."
Rips' former bakery was called Bread Winners Cafe and Bakery. It focused on soups, sandwiches and baked goods, and everything was made from scratch including bread for their sandwiches. Rips was in the business for 10 years before she decided to enter education. Bread Winners Cafe and Bakery primarily closed because it was located in a more upscale mall with rising competition.
Good Eats is trying to improve the communication among its members by making their Twitter more active. They don't have a specific time that meeting take place, but whoever would like more information, they post the time and place for the next meeting @mwgoodeats.
The goal of Good Eats is to provide an inclusive community for students, whether you're a freshman or a senior. Plus, it gives the students an excuse to pester their parents to take them out to dinner.
About the Contributor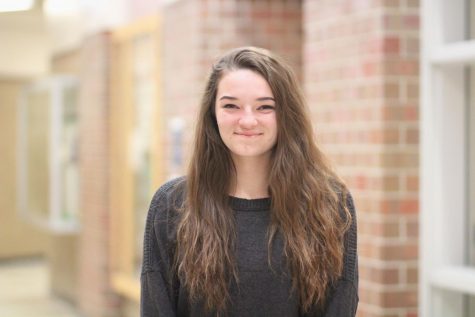 Hannah Olafson, Staff Writer
This is Hannah's first year in journalism. She took intro to journalism as a sophomore and loved it, one of her stories was chosen to be in the yearbook....