Three Point Jump to the Future
getting recognized for students academic achievements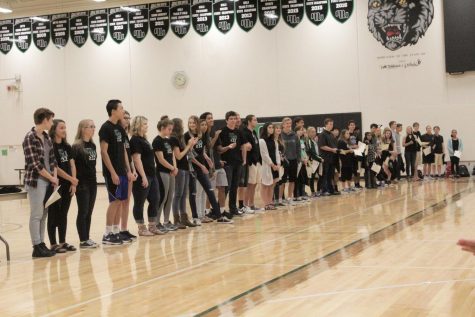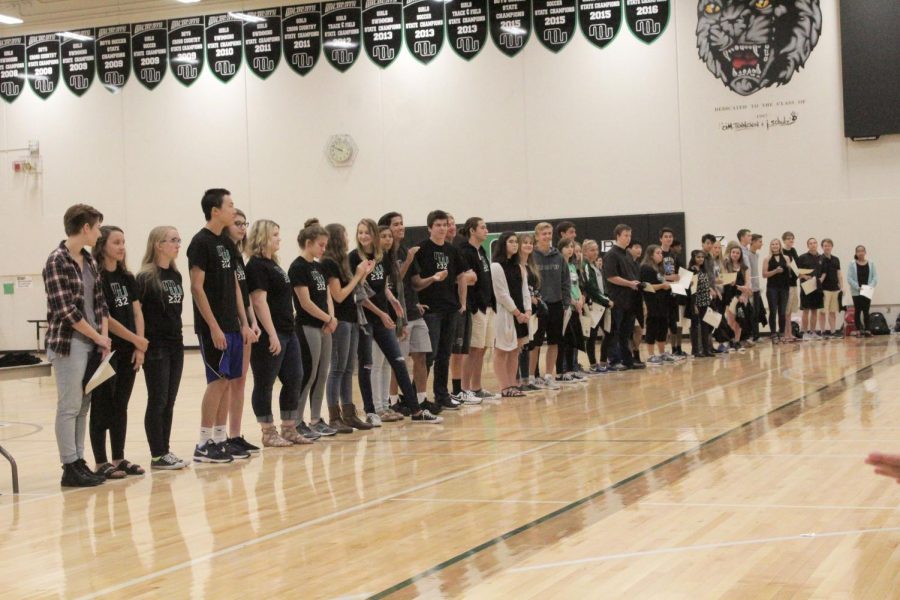 A group of seniors set the goal for the three point jump club and the students did the rest with their hard work and dedication. Getting three points higher on the ACT from your previous test will get you into Three Point Jump Club. The objective was set by the class themselves, not by an administrator. This brought more value to the target when achieved.
College is a very important topic with upperclassmen  and the ACT plays a big role in where students go and if they are able to go there. A high ACT score opens up your chances to more colleges. In this day in time most students grow up being preached to go to college and get a degree so students can get a good job. This goal makes it so someone feels a little less worried about getting a great score and to just to improve your score from the last time you took it.
"Your ACT matters a little bit, but it's not everything going into college," assistant principal Mark Hawkins said. "It surely does help you out a lot if you have a good ACT."
The senior class contains 602 students with 196 of them made a three point jump or more on their ACT.
The class exceeded expectations of the principals and assistant principals, which goes to show the time and effort students will put in to get to a objective. It truly does show the love the challenge and will step up to the plate when needed.
"I was very proud of what they accomplished," principal Greg Tiemann said. "They are setting the bar high for the next classes to come. They proved to me and themselves that lots can be done with a little work and effort."
Last year the graduating class of 2018 came up with these goals. They thought a three point jump on there ACT was a good intention, and one that could be obtained by most people in their grade. It wasn't the only target they set back in March of 2017. They also set the goals of the 32 and above Club. They also set, as a class, to have a 23 ACT average. The  administrators  have come to the conclusion that these objectives are so good they will keep them for all the ongoing years.
"These goals that this class came up with where well thought out," Hawkins said. "These goals will be ongoing for the classes in the future."
These missions were made so that everyone can be recognized for their accomplishments in academics. So even if someone didn't get a 30 on your ACT they still recognized for your work.
"I think this a good goal for everyone to be accommodated for their hard work," senior Brock Burling said. "For me personally I worked really hard to get my ACT up so that I could go to the college I wanted to got to."
The three point jump club helps recognize everyone no matter how smart you are. These goals were made by the students and will be carried on to the classes to come. The class will be remembered for their academic goals for the next class to come up