The disappointing Donda 2
Hip-hop icon Ye West releases album amid divorce drama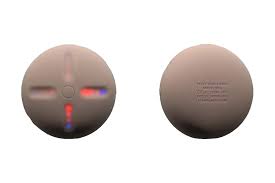 Producer-rapper Ye West, formerly known as Kanye West, released his eleventh studio album, "Donda 2," on Feb. 23.
Kanye has been a very polarizing figure in hip-hop, as well as in mainstream media. His actions have been erratic as of late with his many feuds against Pete Davidson, Kid Cudi and even Billie Eilish. "Donda" and "Donda 2" had grand introductions, each unveiled in massive stadiums with stunning sets.
Ye has been very vocal on Instagram about his divorce from Kim Kardashian, which has sparked his feud against comedian Pete Davidson, who is currently dating Kim. Ye also announced that frequent collaborator Kid Cudi would not be on "Donda" since Cudi has affiliations with Pete Davidson. Kanye stirred the pot on Instagram for the entirety of February by posting questionable images of Pete, which got him trending over the Superbowl on Superbowl Sunday. He even told Billie Eilish to apologize to Travis Scott and the families in Astroworld, while Eilish didn't mention either Astroworld or Travis Scott.
The most probable cause for Ye's actions and words is that he wanted to promote "Donda 2." The controversy generated attention which led to him being the most streamed artist on Spotify starting from Feb. 26. Being the most streamed artist on Spotify is ludicrous; Ye never even released his album on Spotify either. The album "Donda 2" is only available via the "Stem Player." The" Stem Player" costs 200 dollars and is Ye's streaming platform.
The album opens with XXXTENTACION on the track "True Love." Both Ye and X sing about how complicated love is in this song. Ye especially was suffering from the divorce with Kim, which was very apparent throughout this song. Ye raps about how he feels like he's only borrowing his daughters. The music radiates emotion with the same sincere drums used on "Runaway" from Ye's 2010 "My Beautiful Dark Twisted Fantasy." All the beats and vocals were splendid. The opening track was flawless.
Don Toliver opened the second track, "Broken Road." I enjoyed longer and perfected verses, so "Broken Road" just was not for me. It was short but had great vocals from Toliver. Ye had a few lines, which were relatively uneventful. Nothing in the track hasn't been done before on an album. "Broken Road" was quite dull and forgettable.
The song "Get Lost" shows that Ye wants to reunite with Kim. He was singing similarly to "808s and Heartbreak" with strong autotune. I like "808s;" it was one of my favorite albums of all time. Lines like "do I still cross your mind? If not, then, never mind" emphasize how desperate Ye is for Kim. This track felt similar but less polished. "Get Lost" is still quite enjoyable if you like a slower, more melodic Ye. Like "Get Lost," "Too Easy" opens with powerful instrumentals and vocals. The autotuned spectacle began right from the beginning. Ye's chorus was great, and the lines "ain't no one love me, I'm gonna love me, I need you to love me" were repeated throughout the song. I love this track. I feel Ye's production is his best attribute at the moment. It's tracks like this that back up Ye's reputation.
"Flower" on first listen was so bewildering. It blew me away so much. "Flower" instantly became my favorite song on the album as a whole. The chorus sounded angelic with the "set me free" after each refrain and chorus. "Flowers" refers to the thousands of flowers Ye sent to Kim Kardashian on Valentine's Day to say that his vision is clear. Ye raps about how he will set both himself and Kim free. He also sings about why he is the greatest alive over the album's most brilliant bass. The reason why the bass is sharp is that it hits at all the right parts. I believe this song is the best on the album.
"Security" is a brash and overbearing track. Ye raps about putting the security personnel around the kids at risk. He wants to see his kids and talks about how the security can't stop him. He constantly speaks about how his kids North, Saint, Chicago and Psalm West don't have enough security for Ye. As a big fan of Ye's 2013 "Yeezus," which has a similar sound, I don't like this song at all. It sounds a bit controlling and just scary.
On the other hand, "We did it Kid" was the opposite. The upbeat melodies featuring Baby Keem and the Migos sounded energetic. Baby Keem's intro into the track was smooth and sounded good. I enjoyed the Migos as well. With the Migos comes the rapping about money. The Migos' and Ye's verses were essentially flexing. And, of course, there's a line about Kim in the end, which was utterly unnecessary.
Ye's "Pablo" featured a trap production executively produced by Future. The song itself comes to life with the hook "Who they waitin' on? That's Pablo." Ye featured controversial hip-hop artist Travis Scott and famous rapper Future. I do believe Travis's chorus was the best part of the track. Future just sounded alright, and Ye's verse was passable. It's not a song that would make any one of my playlists.
"Louie Bags" was more or less a mess in my eyes. The chorus was just repeated boring lines by Ye. Jack Harlow was a cool feature, but it just didn't mesh well. I was not too fond of the beat and production by Ye on this track. I expected Gunna to be on this track since Gunna teased the chorus with "I stopped buying Louis bags after Virgil passed" on his Instagram. Overall, "Louie Bags" is just a disappointing song.
Future helped produce a lot of Ye's tracks on "Donda 2." He also appears on the track "Happy." Future's verse was not good, and he sounded more like rambling than actual rapping. The "Happy" in the background was very annoying, and I hated it. However, Ye did have a great ending verse about how he isn't satisfied or happy with his situation.
Ye's strenuous relationship could easily be heard on "Sci-Fi" featuring Sean Leon. The song started with an old recording of Kim talking about how Ye was the best and how much she loved him. The music sounds unfinished with a weird production. The strings in the background sounded like it was a filler for an unfinished sound. Ye communicated passion, especially with the line of "Oxygen or Wifi." His emphasis and voice were great, but the song is just unfinished.
Once again, the late (X) has appeared on another track. The track "Selfish" is so short that it again feels unfinished. There had to be more. Then I realized it was Ye releasing the album. He never fails to surprise me, good or bad. Ye "Selfish" talks about how selfishness and materialism will ruin relationships. People have flaws, and the imperfections show themselves in a relationship.
"Lord Lift Me Up" sounded bare, just like the song "24" on "Donda," except "24" had substance and many more layers of instruments. "Lord Lift Me Up" didn't even have Ye on it. It was just Vory, which I'll admit sounds great on the track. The "lord lift me up" line sounded so angelic that I'm willing to overlook the fundamental nature of the song.
"First Time In A Long Time" is my second favorite song on the album. Soulja Boy just sounded so energetic on the track. I was blown away that Soulja was actually on a Kanye song. I loved the chorus by Ye. The hook emphasized Soulja's verse about sitting at the top and Vergil's death. Ye had strong lines too about how Jesus had freed him. A great production of soft chords elevated this song so much. "First Time In A Long Time" actually sounded finished.
The last track, "Mr. Miyagi," had the most memorable hook. The first twenty seconds were the best music I heard on the album, except the latter half ruins the song. The chorus was so good, and the production, too. If Ye only had fun with the beat and repeated the chorus of "Hey miss, I'm your Mr. Miyagi (Miyagi)," the song would have been so good. Silly Kanye is my favorite Kanye. Instead, we got Playboi Carti and Future rapping about nothing such a waste.
Overall I felt "Donda 2" had a few great tracks and very high potential. There are only three or four songs on "Donda 2" that might make my playlist. The album sounded unfinished and rushed. I liked the four starting tracks, but then the water got murky. The production was an overall positive listening experience, but the features didn't land as I had hoped. "Donda 2" should never have existed. To me, the album felt like an "808s" version of Kim's breakup, just without the revolutionary sound or half the quality. I would rate the album a ⅖.