It's not content
The problem with talking heads in the sports media industry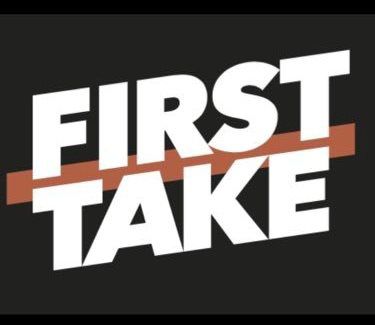 Logan Moseley, Striv Co-Executive Producer, Business Manager
October 12, 2021
Recently, I came across a post by Pro Football Focus, a website that specializes in grading players and giving them rankings across the board for use in the media and others. The list was very weird, and completely wrong, and seems like it was used just for clicks. 
The first four made some sense, with them ranking the best quarterbacks in the National Football League, with the Chiefs Patrick Mahomes, Tampa Bay's Tom Brady, Los Angeles Rams Matthew Stafford and Cardinals Most Valuable Player front runner Kyler Murray. Number five is clearly wrong, as someone insane would agree with the list. New York Giants Daniel Jones was completely wrong, as he has always been mediocre at best his entire career, and has had one lone good game this year as the starter. This, along with many other posts, just goes to show the industry is more and more focused on the clicks, instead of providing worthwhile content.
A perfect example on air would be "First Take" with Stephen A. Smith and Max Kellerman. There is quite a famous clip from this show, and it talks about the Golden State Warriors and their sharpshooting team. The context is, the host/deliberator of the show asks a simple question. Iggy, or Curry. Iggy, is Andre
Iguodala, and is known as a good bench player, and isn't that great of a shooter, but can come up clutch when needed. Curry, is two-time MVP, future Hall Of Famer, and also known as potentially the greatest point guard of all time. This was Kellerman's response…
"Of every player on Golden State", Kellerman said. "Open shot, fate of the universe on the line or the Martians got the death beam pointing at earth you better hit it, I want Iguodala!"Everyone and their mother knew this take was one of the dumbest in sports history. While there is truth that Iggy has hit more game winning shots, Curry is known as the greatest shooter of all time, and the clear choice. 
This isn't the only time Kellerman has said borderline idotic takes on the show. He is now off the show, as Smith forced him out the door, for better or worse.
The next big name group is CBS Sports, and "expert" Pete Prisco. He has worked long enough that he will keep his job, but to someone like me who wants to go into the same spot in the future, it is really upsetting. 
He does weekly power rankings and picks for the games, and every week it looks less and less like an actual rankings/picks, and more and more like clickbait. First, the rankings. At the start of the season, he had a team that went 6-10 in theTop Five for best teams, after losing key players and not replacing them. He also lowballed elite teams, with no actual reasoning. Then, with his "locks", they always are head scratchers. This week, he had the 1-3 Houston Texans, with a rookie QB that has struggled immensely, beating the 1-3 New England Patriots, nearly beating the reigning Super Bowl champions, Tampa Bay Buccaneers. It just goes to show how the media has become more and more centered around clickbait, and less and less about providing actual, educating content on the matter.