First Time's the Charm
Teacher takes the state's government into the classroom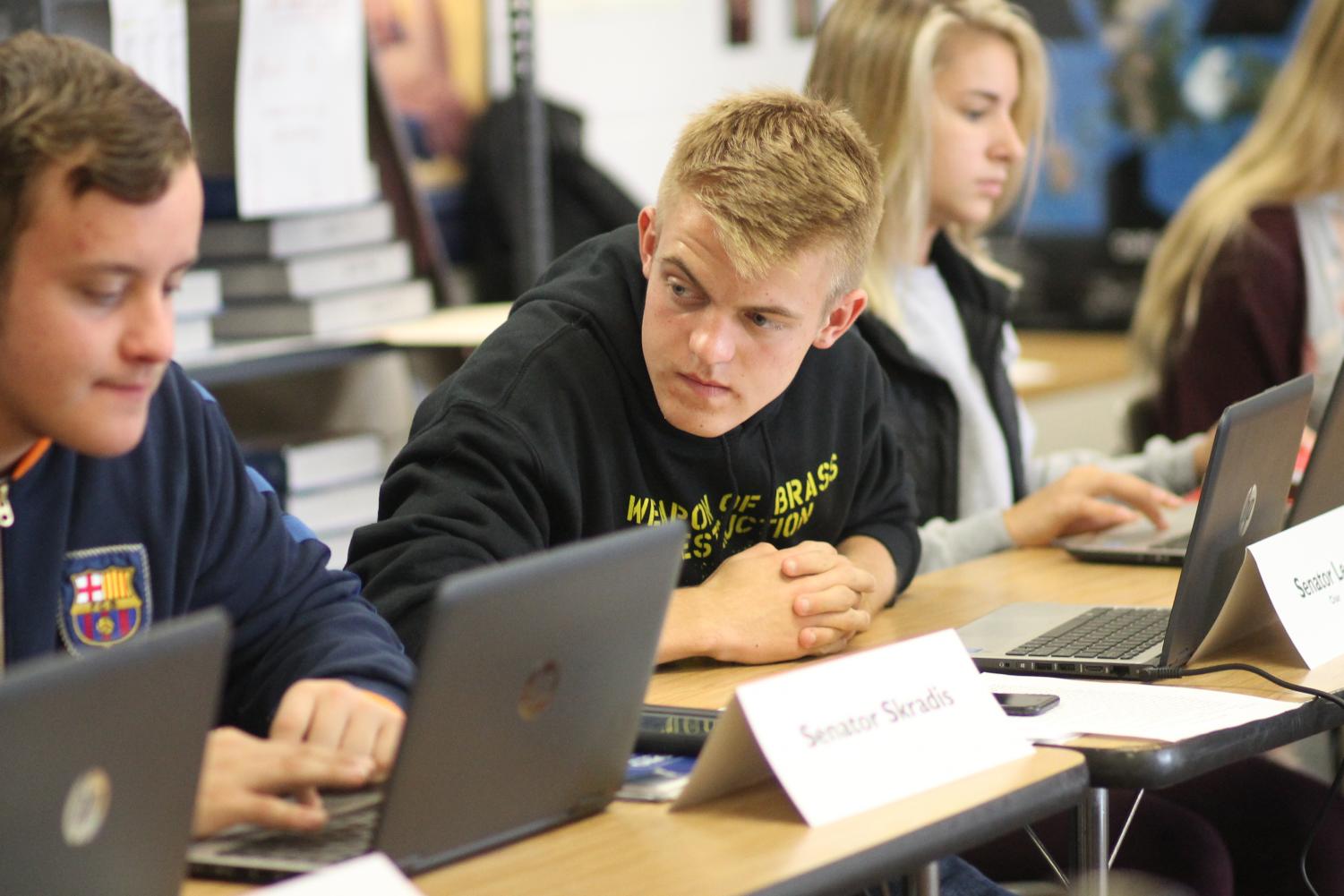 In 1934, Nebraskans passed an initiative to amend the Nebraska Constitution. The practice of having one legislative or parliamentary chamber, made the state unique. No other state would have this: a unicameral.
With the unicameral being one of a kind, teachers throughout the state have looked to teach their students to the fullest about the topic. At Millard West High School, Government and Economics teacher Tim Royers decided to take a shot at making the Unicameral interesting.
Instead of putting up PowerPoint slides and having his students take notes, he created a mock unicameral to make sure they knew everything about it. During the last week of the first semester, Royers made this the final rather than an exam.
"The teachers already do the mock unicameral but I decided to add a committee to it," Royers said. "I think it's an important piece for the students to see because citizens of Nebraska can't go down to the floor during general file to speak, but you can testify during committee ."
Adding the committee to the group would hopefully help urge students to go down to the courthouse to testify one day. If not, at least they would know how to.
Royers coached debate, taught AP European History and still teaches World History. This is his first year teaching Government and Economics, so his first semester second block class was his guinea pig.
Being a Millard West alumni, Royers knew what the students would be interested in, as he once walked in their shoes and took this class.
"Part of it was I got excited for the mock unicameral because we didn't get to do that when I was in civics here," Royers said. "I also thought about how other people would get just as excited about it as I was."
That's just what he tried to do, make the otherwise boring topic entertaining.
The students played the part of senators, creating and forming ideas for bills. Being fully immersed in the unicameral helped them learn more about it. Some students took it more seriously than others, but in all, it was a hit.
"It was different than just sitting and listening to lectures and taking notes," senior Alexandra Neel said. "He made learning interesting, and now I can say I know everything about Nebraska's unicameral."
Trying to make it more fascinating, Royers decided to invite multiple senators and teachers to participate. When they came, they were required to either oppose or speak in favor of a few bills for a committee of their choice.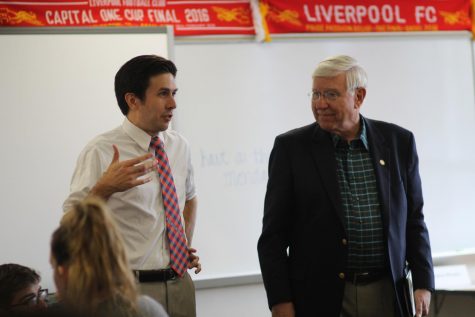 Royers asked everyone who was a part of Millard and any senator that proposed a bill similar to ones that his students had written up to come in. Principal Greg Tiemann was one person who had a strong interest in the mock unicameral.
"I thought it was a great experience," Tiemann said. "I got to be on the Education Committee and I spoke against the 10 a.m. start to a school day and year-round schooling bills."
Tiemann, along with speech teacher James Grachek got the chance to talk about their stances on the bills they felt strongly about. Students received the opportunity to interact with their principal and other teachers in the school.
"I liked the fact that multiple people from around the state and school got to come in to listen to something I felt was very important," Neel said. "I've never had the chance to argue my opinion to people in power and this gave me just that."
Although the assignment was graded, his students didn't look at it like that. They used this to enhance their knowledge about legislature at the national level and at the state level. As this is a senior class requirement, these teenagers will go off into the world knowing exactly how their state's government works.
About the Writer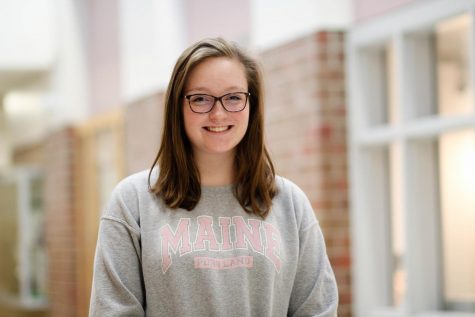 Annaliese Punt, News Editor
Annaliese is in her first year of Advanced Journalism. Since sophomore year she has been involved in Yearbook, and this year, was named Editor-in-Chief...