No need to Wonder anymore
Shawn Mendes shares his latest works in his fourth studio album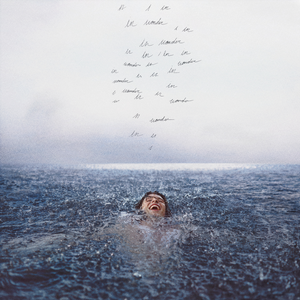 After releasing his third album in 2018, fans (myself included) have anxiously waited to hear something new from Canadian singer, Shawn Mendes. Finally, after two years, Mendes has created a whole new arrangement of music. The singer went to Twitter sharing lots of hints to fans over the past few months in excitement for the album to drop.
On December 4, Mendes released his fourth studio album entitled "Wonder." Included in the album are 16 new songs, three of those being singles previously released before the initial date. "Wonder" encompasses the idea of freedom and finding one's true self, which is shown profoundly throughout the entire body of work. 
The first track of the album is "Intro." This quick one minute song is just a glimpse into the album's entirety. "Intro" was also the album's official trailer and was released alongside the album's announcement by Mendes. This slow paced song might be short, but the instruments and background sound of it are so beautiful that it's honestly one of my favorites. This song points out to an extent what the album is going to be like and the message or theme of it. 
"Wonder" is the second song of the album and also the lead single. This title track is by far my favorite  out of the entire album and gives off the best possible vibes. Within the first 10 seconds of the song, I was already in love.  It's a very upbeat, happy song that puts me in the best mood just by listening to it. In an interview with Radio.com, Mendes stated, "I feel like "Wonder" is in a lot of ways, me just reflecting on my life, and life in general… I've never really done that before… probably because I didn't have the mental capacity and clarity to even be able to reflect, and also probably because I was really scared of what people would think if I started to reflect in my music." "Wonder" also took the #18 spot on the Billboard Hot 100 during the week of October 17.
The following songs "Higher" and "24 Hours" are not bad but not my favorites. "Higher" sounds the same all the way through and doesn't have much range which is what I usually look for in songs. "24 Hours" is good but also kind of does the same thing. It also seems to move really slow and just doesn't catch my attention very easily. Although they are not my top choice of the album, they were still produced nicely and have different instrumentals in the back. 
Things pick back up at "Call My Friends," the album's sixth track. This song has such a chill, upbeat vibe of just hanging out with your friends and living life. I really enjoy how it starts off slow and then picks up with the drums, guitar and louder vocals towards the middle. It's a feel-good song that I think everyone can relate to in some way, and even the lyrics seem so relevant to teens today. 
"We wrote 'Call My Friends' a while ago in Malibu. And I think that it's one of the most exciting songs on the album because it has energy in it, because it was one of the first songs we wrote for the album," Mendes stated. 
"Dream" is the album's seventh song and also one of my favorites. The instruments used and the way everything blends together is unbelievable, it gives me goosebumps listening to it. The lyrics address Mendes being apart from his girlfriend, Camila Cabello, while both were working on their own music and tours in 2019 for a large portion of the time. According to GENIUS.com, "Being with his lover, Camila Cabello, is a constant theme for Shawn Mendes on Wonder." You'll see throughout the album that many of the subtle messages do in fact lead to Cabello.
"Song For No One" follows "Dream." This light-hearted song has a very low and slow beginning but towards the end has a sudden beat change with drums and a louder vocal section, which I absolutely love. The same guitar section is played throughout and it has such a catchy tone to it. Some of the lyrics throughout are quite relatable and are seen to be written with a lot of emotion from Mendes. In an interview with VMAN, Mendes talked about how he had originally written this song three years ago before the idea of this album was even imagined. 
The single "Monster" featuring Justin Bieber has the perfect combination of vocals between the two. I love both artists, so when I found out they were writing a song together, I could not wait to hear it. "Monster" was released prior to the album's date and even debuted #8 on the Billboard Hot 100 during the week of December 5. Mendes and Bieber sing about the dangers of life and the skepticism of the music industry. The song was teased by both artists and was finally announced in September. I seriously can't find anything wrong with this song. It's catchy, and I think the message of it is very proudly sung by both artists. 
It is very clear that Mendes put a lot of passion and emotion behind each of these songs and had a bold message for each. This album was proof that Mendes is an extremely talented singer and songwriter, and I was definitely not disappointed with what I heard. I am already excited to see what he has in store for the future.