TikTok takes Trump to court
Recent controversies take away people's favorite app
At the end of July, President Donald  Trump told reporters on Air Force One that he intends to put a ban on the popular app TikTok. In late August, the company filed a legal challenge against Trump's executive order.
The app, owned by ByteDance, is a multinational internet technology company that is worth a staggering $100 billion as of May. TikTok has been growing in popularity since its initial worldwide release in 2018 after it merged with the similar video app Musically. With over 800 million users, the app has been downloaded more than two billion times on the Apple App Store and Google Play.
The president declared TikTok to be a threat to national security because it is believed that the app could make US users' data accessible for the Chinese government. 
The administration then proceeded to focus on forcing a sale to a US company. Trump gave the company 90 days to sell the app to an American company before they would be banned from the US and ordered to delete any data they obtained from US users.
Companies like Microsoft have taken an interest in buying TikTok from ByteDance. One big reason acquiring the app could be extremely beneficial to Microsoft is because it could help the company become a major player in the digital marketing industry. 
According to the article Why Does Microsoft Want To Buy TikTok, by Trefis Team and published by Forbes, "Although TikTok has not yet started to meaningfully monetize its users (we estimate average revenue per user to be roughly $1 per quarter, versus about $33 for Facebook), it certainly has a lot of potential."
The ban has sparked a large discussion about the extent of the President's power and how the ban may be overdue. Many users of the app are unhappy with the possibility of a ban but, according to a Reuters-Ipsos national poll, 40% of Americans support Trump's threat.
Russell Brandom, a reporter for The Verge, criticizes the president's decision in his article titled, Trump's TikTok ban is a gross abuse of power. In the article, Brandom states that "If Trump follows through on his threat, the result would be a disastrous precedent for US software and an alarming milestone in the United States' descent into belligerence and corruption."
However, Tim Wu, a reporter for The New York Times wrote an opinion piece titled "A TikTok Ban Is Overdue" praising Trump's decision to ban the app. Wu writes "We have accepted, with only muted complaints, Chinese censorship and blocking of content from abroad while allowing Chinese companies to explore and exploit whatever markets it likes".
Unless TikTok is able to get their lawsuit passed, the ban will go into effect on September 20. If the company is willing to sell, however, the app could continue to be used in the US and the American employees won't be put out of work.
About the Contributor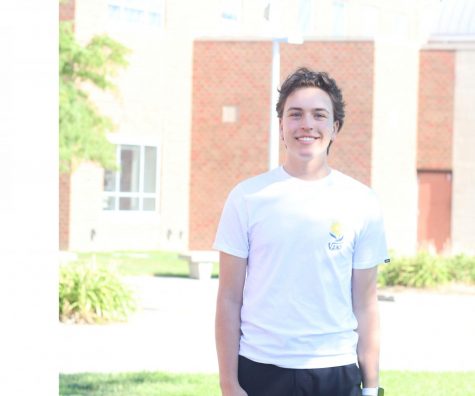 Kaden Roth, Catalyst Online Editor-in-Chief
Entering his senior year at Millard West, Kaden is in his third year producing content for The CATalyst and MWHS Wildcat News. His interest in discovering...