An unexpected goodbye
Athletes continue to get recognized despite the cancelation of the season
The 2020 spring sports season will always be remembered as the one that could have been.
For girls soccer and baseball, this season would have been an opportunity for redemption to win the Nebraska State Championship back to back. For other teams, it was another chance to improve their skills. 
"This baseball season definitely meant more to the boys," junior Corbin Hawkins said. "Looking to go back to back would have been great, especially knowing we could do it. The loss of the season makes my heart hurt for all of the seniors and it always will." 
With the season just starting, the excitement of many grew to see what the Wildcats could accomplish. 
"This upcoming soccer season was the one I was looking forward to the most," senior Katherine Stoneburner said. "Being a senior is what everyone looks forward to since freshman year. I wanted to end my career at Millard West with a bang, which I did without even knowing it when we won the state championship last year." 
Despite the cancellations of the entire season, the athletes have not gone unrecognized for their work and dedication to the sport. 
"There's a number of reasons they should be recognized," Athletic Director Lance Smith said. "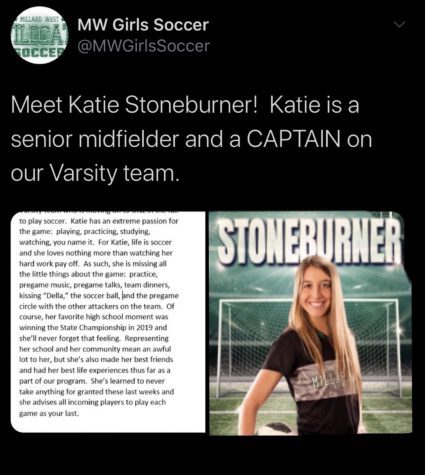 The seniors will not be able to participate in their final season. The hard work during one season pays dividends years down the road and we won't get to see that payoff this year. Second, these teams have been working out for months before the season was actually canceled. That time and dedication deserves some recognition. And finally, an entire spring sports season lost to COVID-19 has the potential to be historic and I think we have a duty to recognize that and document those people that were a part of it."
Due to COVID-19 and social distancing rules, celebrating these athletes and their accomplishments hasn't been completely ideal. Majority of this re
cognition has been done through various social media platforms. Team accounts have been also posting stories on their players and honoring their seniors. 
Along with this, athletes have continued to receive letters, Academic All-State honors, as well as nominations for state and national recognitions. 
This situation gives the members more opportunities to grow as a person as well as an athlete. With the extra time, they are able to practice more to work towards the next season. 
"Those that have the means to workout, stay physically fit, work on their sport and improve their mental part of the game should take advantage of that," Smith said. "Our coaches are still accessible and can provide workouts, drills, game film, etc. It's also a great time to work on your leadership skills, communication and team-building which will all become important in the coming months."
For the seniors, they may have not been able to play their last season, but can still provide lessons and advice to players on the next season's teams. 
"I would tell any underclassmen to enjoy every moment and to work harder than you ever have before so you can achieve more than you thought you could," Stoneburner said. "I would also say to be the best teammate and person you can for your team because you'll remember the relationships and memories more than the wins and losses."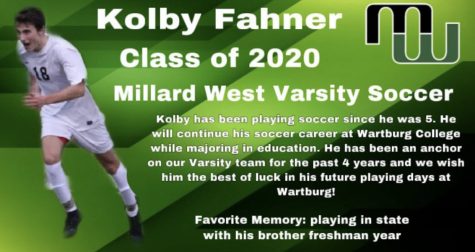 The return of spring sports may not be a possibility this year but many hope that things pick back up for the start of fall sports. For the students going to college, they will have more opportunities to play for their future schools. Even though it may not be for Millard West, they will continue to practice and play the sport they love.