Time for a break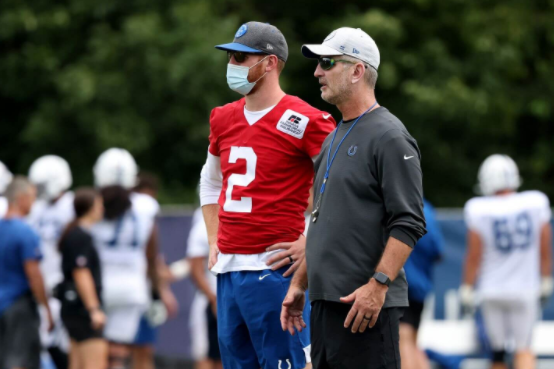 Logan Moseley, Striv Co-Executive Producer, Business Manager
January 12, 2022
With COVID-19 decimating the United States, many people are fearing that we will go back to early 2020. The harsh reality is that unless extreme measures take place, and are followed, we will revert back to two years ago. The same can be said for the world of sports. A break is needed for sports to continue.
The National Hockey League actually did take a pause in their season, just a few weeks in advance of their mid season break. While we have yet to see if that helps in the long term, this small break can be crucial in the fight against the virus. 
But for the other major leagues, like the National Football League, National Basketball Association and college football, this is becoming an almost unstoppable problem. According to Adrian Wojnarowski, Senior NBA Insider for ESPN, almost 40% of officials have been placed in the leagues health and safety protocols, which is big because that can cause postponements of games, and not either teams fault. 
With that being said, there are plenty of players in the leagues health and safety protocols. Out of around 500 players in the league, 132 players and seven coaches have the virus, and it has shown no signs of stopping, putting the league's annual All Star Weekend in jeopardy if this continues. 
The NFL is facing similar problems. Already having to postpone multiple games, even though Commissioner Roger Goodell had stated that he did not intend to push back games in the offseason, it seems very unlikely that he will push back any more games, or even delay the playoffs, which start in just two weeks. After mirroring the Center for Disease Controls new quarantine guidelines, more players will be leaving the COVID-19/Reserve list. 
The first outbreak started out west. It started when running back Darrell Henderson Jr. was placed on the reserve list on Saturday, Dec 11. The next day, right tackle Rob Havenstien and slot corner Dont'e Deayon tested positive, putting them out of the game the next day. Finally, on Monday morning, super-star cornerback Jalen Ramsey tested positive. They also put tight end Tyler Higbee on the list, but it ended up being a false positive. Ironically, he tested positive a few days later. 
After winning their Monday night clash against division rival Arizona Cardinals, their next game was pushed back from Sunday to Tuesday, after having a whopping 29 players on the Covid-19/Reserve list. That wouldn't be the end for the NFL. The Jacksonville Jaguars had 23 players on the list from the Dec. 27 report, and that outbreak is relatively new. 
This is also aligning with College Football and their bowl games. Most recently, and probably the biggest to this point, was North Carolina State's clash against the University of California at Los Angeles in the Holiday Bowl. While we are not able to see who is testing positive and what teams are having higher rates than others, it is still very significant as the College Football Playoff Committee has already put in a memo stating what is to happen in the event either Alabama, Michigan, Georgia or Cincinnati has to withdraw from the playoffs. 
Here's a quick synopsis. (To simplify, I will use the Alabama vs Cincinnati matchup as the scenario). If Alabama has to withdraw because of Covid, Cincinnati will automatically make the championship game, and is the same for every team if one team cannot play. If both teams cannot play, then the other matchup would be the "Championship game". If one team on each side of the bracket cannot play, then the two teams that can play will go onto play in the championship game the following week. If three teams cannot play, then the one that can is the national champion. If somehow all four teams cannot play, then there is no national champion.
With all of these clubs getting hit with COVID and its variants in different ways, who knows what will happen. We could revert back to the fanless world last year. We could see yet another suspension of seasons for teams. Many questions are still left unanswered, but one thing's for sure, unless we act now, this can get out of control quick.