A PROM-ising night
Students find other ways to celebrate despite cancellations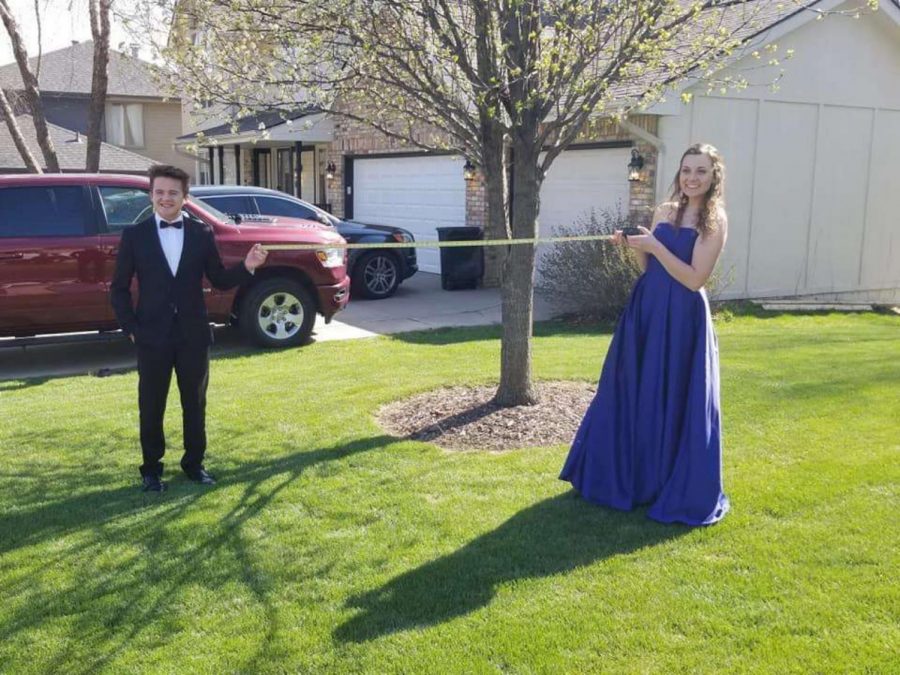 Considered one of high school's most cherished traditions, Prom is a highly anticipated event of the year. The class of 2020 and 21' were set to have their special night on the weekend on April 18th. 
Due to COVID-19, this yearly event was cancelled. 
"It makes me sad because so many people, myself included, were looking forward to it," junior Emma Baker said. "I wish I could have had the chance to dance and have fun with my friends. At the same time, there are bigger things to worry about, so I'm just moving forward and focusing on all the fun stuff I have to look forward to."
Despite not being able to have an actual Prom, many juniors and seniors took it upon themselves to plan out and create an alternate event. 
While following social distancing of course, many decided to meet up with fellow classmates. At times like this, students were trying to keep everything as normal as possible while having a good night. 
"It was my friend, Mae Killeen's idea to do the "fake Prom" with a small friend group," junior Tomm Bigler said. "She was very sad and disappointed about not getting to do an actual Prom this year. She had been super excited for her senior Prom but then when it got cancelled along with the rest of her year, she thought it would be a good idea. We ended up taking pictures and then going to Panda Express and eating it in the Juice Stop parking lot and then just drove around."
At the same time, others went on Zoom to create or join in on a collaborative Prom. In many situations, one person would play music while everyone danced along. They also were able to eat a traditional dinner before the event from different locations. 
"I signed up for a virtual Prom with one of my favorite YouTube channels, Jubilee Media, way back at the beginning of April," Baker said." I saw that it was the Friday night before our actual scheduled Prom, so I thought it would be a perfect way to celebrate my junior Prom in a way I would never forget."
Some chose to dance the night away in their rooms while others tried to recreate the entire Prom experience from home. 
"A couple of friends and I got together on FaceTime, and we wore the dresses we already bought." junior Dana Summers said. "One of my friends set up a large picnic table in her backyard, where we were able to space out and eat a home-cooked dinner. Although we had to be farther from each other, we still enjoyed being able to celebrate at all."
Even though an actual Prom could not happen with the circumstances of COVID-19, the Junior Class Board still decided to send out a Google Form for royalty voting. 
Baker and Bigler were crowned Princess and Prince and Lauren Hoff and Peter Bulgewicz were named King and Queen.
"I was honestly speechless," Baker said. "I never would have imagined I would have even been nominated, so to win was such a happy surprise. It makes me feel really great that people trusted me in representing such an awesome junior class. If there was an actual Prom, I think a lot of people would have seen the shock on my face, I can literally see myself hilariously reacting like the people that win beauty pageants."
Many students hope to be able to experience a rescheduled event whether it be their first or last Prom. 
"I think a rescheduled Prom in the summer would be a great idea, everybody I talked to was disappointed about missing Prom," Bigler said. "I think that even though some people wouldn't be able to attend because of college or other reasons I think it would go over really well with the students. Overall, I was sad about missing junior Prom, especially because I got voted Prom Prince and I missed out on that."
Unfortunately for juniors and seniors alike, Principal Greg Tiemann officially cancelled Prom on April 24. Although these students were not able to experience it in a traditional setting, many still took advantage of the opportunity of having a Prom from home.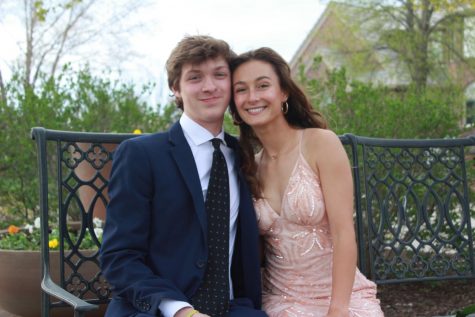 About the Writer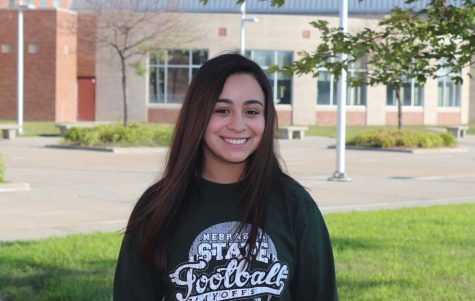 Jasmine Hermosillo-Padilla, Editor-in-Chief Catalyst Online
Jasmine is a senior and this is her third year on staff. Other than journalism, she cheers for the Wildcats on the varsity sideline cheer team and Senior...