The Weeknd returns with After Hours
The singer's fourth studio album goes off the charts and gives a look into heartbreak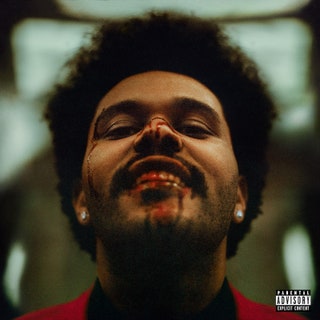 Recently, Canadian singer Abel Tesfaye, better known as The Weeknd, released his fourth studio album After Hours. It has been almost four years since his first studio album Starboy, so fans everywhere had been eagerly looking forward to more music. 
After Hours consists of 14 unbelievably well-written tracks, many of those being singles he released prior to the album coming out. In an exclusive interview done with PopSugar Celebrity, the Weeknd stated how he planned on revealing a different side of himself. "I feel confident with where I'm taking this [new] record. There's also a very committed vision and character being portrayed and I get to explore a different side of me that my fans have never seen." Every single one of these songs portrays an immense amount of feeling and emotion in every lyric, making this album so unique to listen to.
"Alone Again" is the album opener. Within these lyrics, it talks about substance abuse and asking his partner to remind him of who he is. This song's backbeat uses really interesting instruments, such as synthesizers that create different tunes throughout the song. I personally love everything about this track, and I believe this was a perfect choice to use to open the album. Before this album release, the Weeknd previewed a one minute clip of this song on his Twitter and Instagram to give a teaser to fans.
The second track of After Hours is "Too Late." This song features the blame-taking theme that the Weekend envisioned. Lyrics such as "Don't let me drown inside your arms," help to portray that. This song is more fast-paced and has a really high-energy tone to it. He asks for forgiveness a lot in these lyrics and talks about living a full life of sinning. This song was also teased in a short film by the Weeknd on March 4, 2020. "Too Late" is also debuted at #28 on the Billboard Hot 100 for the chart week of April 4th. 
"Hardest To Love" is the third track and also one of my favorites off of the album. Personally, I found it very easy to connect to this song, and I think I can also speak for a lot of people on that. The lyrics feature the Weeknd reminiscing about his past relationship and blaming himself for its ending. This song has an upbeat melody, but speaks about a darker topic and I find it really interesting how he connected the two. 
"Scared To Live" is the fifth song of the album. The Weeknd actually performed this song on Saturday Night Live on March 8, before the album was released. These lyrics depict how a breakup leaves someone doubting love and ever finding someone again. I absolutely love the melody and the message of this beautiful song. Many have guessed and assumed that this album speaks of the Weeknd's ex-girlfriend, Bella Hadid. A majority of these lyrics in the album can connect to the two's past relationship. "I'm the reason you forgot to love." According to GENIUS, in these lyrics, he apologizes for mistakes he made in the past and realizes that Bella, who has a long-break-up-and reconciliation story with him, needed a break to find her love again.  
"Heartless" the album's lead single, was released on November 27th, 2019. This song reflects that same theme that The Weeknd was following throughout this whole project. The boastful lyrics in this song make his money and careless lifestyle apparent to a single person, assumingly to many, Bella Hadid as mentioned before. At one point in December, "Heartless" reached the top spot on the Billboard Hot 100, making it the Weeknd's fourth number-one single.
The album's second single "Blinding Lights" was released two days after "Heartless" and was confirmed hours before it made an appearance. This track is such a mood booster for me and I love it. I really enjoy the lyrics, as well as all of the background music used in it too. According to GENIUS, this song is an up-tempo electropop track that features a lot of 80's-inspired synths and electronic dance music drums, similar to his 2016 album Starboy. This week, ending April 4, the song reached #1 and chart, becoming the Weeknd's fifth top chart. 
"Save Your Tears," the album's 11th track, is one of my all-time favorites from this. This song again mentions his past relationship and all of the memories, while providing no support for his ex. This is another track that uses the 80-inspired synths and heavier tones in the music. I, however, love everything about this song and have listened to it more times than I can count. The Weeknd connects some of the song's lyrics and titles together such as "I realize that I'm much too late." This relates to the earlier track "Too Late." 
"After Hours," the album's title track was released as the third single. This track describes a failed relationship, and this acts as an apology letter. "After Hours" also fits in with the dark, heartbreak theme that he was trying to get across with the whole album. I enjoy this song a lot and I think it fits very well as the album name too. On February 18, the Weeknd released the album's cover art and teased this song on social media, a day before "After Hours" was dropped. 
After listening to After Hours the first time to now playing it on repeat,  I am surely not disappointed. The Weeknd went on to release the deluxe album that also featured three more incredible songs. It's safe to say that the Weeknd put a lot of hard work and dedication into this album and I'm very excited to see what he produces in the future.