The sweet smell of France
New bakery comes to West Omaha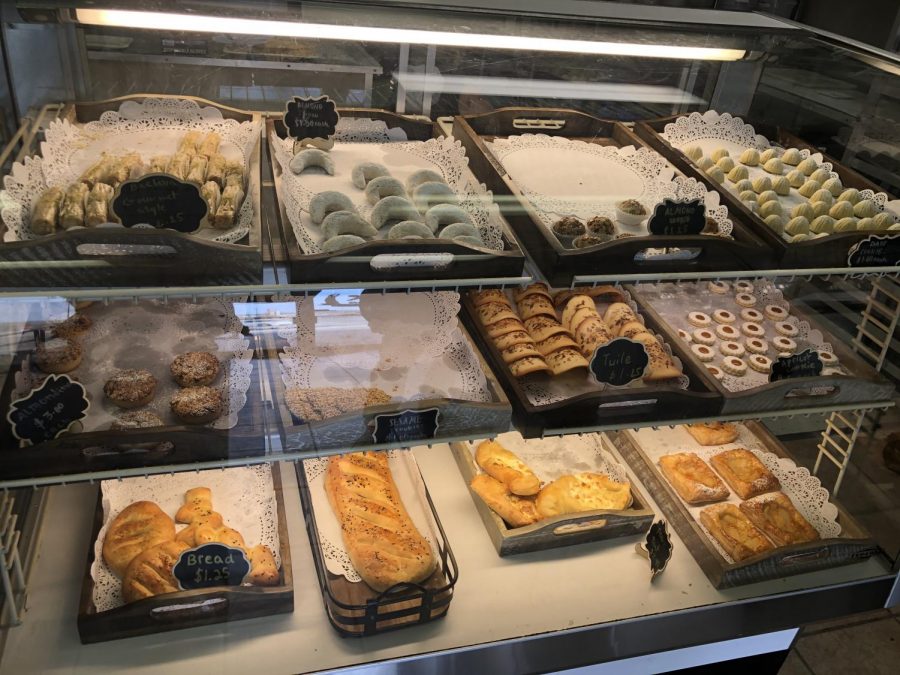 Opening on December 20th, 2019, Grand Patisserie is located off of West Center Road and 144th Street. Patisserie means a bakery where French cakes and pastries are sold. All of their items are handmade, and when chosen, they are put into a box with their logo that says, "Handmade with Love." 
Patisserie sells various options of baked items that range from sweet cookies, sour cakes and salty, soft bread. Every single item they sell in their store is freshly made the morning of with only the best ingredients.
Some of the desserts they make are Apricot Vanilla Cakes for $1.50, Lemon Tarts for $3.95 and Apricot Cookies for $1. The Apricot Vanilla Cake is made with nuts, sweet apricot and vanilla. The Lemon Tarts are a lemon-based cake with whipped vanilla and lemon frosting layered on top. The Apricot Cookies are small round cookies with powdered sugar covering the top and a dollop of apricot jam in the middle. 
After hearing about a bakery made with fresh ingredients every day, I decided I needed to try it and see if it was as good as it sounds.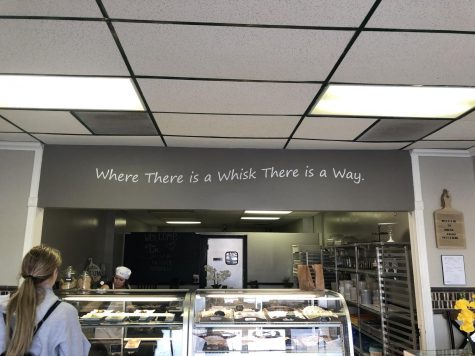 Walking into the bakery, I was met by smells of fresh cookies and bread. Coffee was being heated up at a side table, and it smelled of roasted coffee beans and cream. The restaurant was small in size, but their baked goods that were lined up in front of me were of great quantity. 
After much decision, I decided to get the Millefeuilles for $2.90, a Fruit Tart for $3.95, Passion Fruit Macaron for $1.95 and a small slice of Cheesy Bread for $1.95. I went with a friend, so we were able to share the delicious food and get extra amounts so we could try multiple items. 
I first tried the Millefeuilles, which stands for 1000 layer cake. It is a wafer-like cake that is airy and crispy to the bite. Biting into it, it crumbled and flaked over my plate as the pieces that ended up in my mouth melted on my tongue, and my tastebuds danced with joy. It tasted of vanilla and chocolate with a  touch of lemon, though I didn't have to search for the lemon flavor since it wasn't supposed to be the overpowering flavor in the dessert. 
Next, I tried the Fruit Tart, which was a freshly-made pastry dough with lightly whipped cream cheese filling in the middle of it and sweet fruit on top that was covered in a sugary glaze. The pastry dough was flavorless; it seemed to make the dessert plain and not as appetizing as it had looked. It had no flavors in it or spices. The cream cheese filling was light and delightful, but it didn't make up for the pastry dough it was wrapped in. The fruit: blueberries, kiwi and raspberries, were enjoyable, and with the sugar coating, it made it soft and luscious.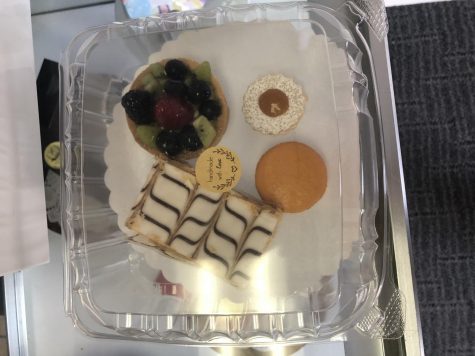 The last dessert I tried was the Passion Fruit Macaron, which was my definite favorite dessert I tried from the bakery. It was a bright orange color with light orange cream in the middle. A macaron is a meringue-based cookie; therefore, it is lighter than a macaroon which, astonishingly, are two different kinds of cookies. The macaron I got was made with real, natural passion fruit that had been cut that morning. It had a strong flavor that tasted of summer, and I couldn't stop eating it until it was gone. I am a big fan of macarons, so getting to try a fresh one that wasn't from a frozen box was a treat. 
The last item I tried was the Cheesy Bread, a bread that had cheese cooked inside it and then had cheese sprinkled on top. The bread wasn't warmed up when I got it, which I believe would've made it even more delightful, but even without the warmth of an oven, it was still tasty, and the bread melted in my mouth. It was light and airy and not bulky like many loaves of bread are. Sadly, the bread wasn't a big loaf, but it was big enough to fill my friend and me up and to give our palate a break from the sweetness we had just endured. 
Overall, the Grand Patisserie is a fantastic bakery with homemade ingredients that are made with love. I recommend this place to anyone with a sweet tooth or just looking to find a location different from many bakeries.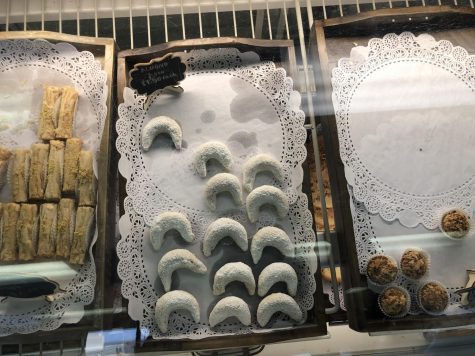 About the Contributor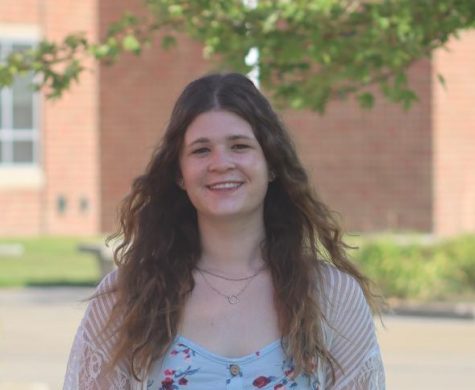 Annalise Smalley, Staff Reporter
Annalise is a senior at Millard West and is returning for her third year on the CATalyst. She loves writing food reviews for new restaurants and doing...