Unlocked review
Denzel Curry refusing to slow down on his new project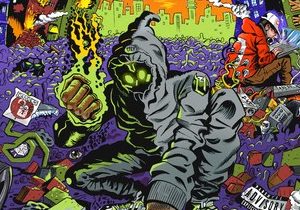 Denzel Curry drops projects every week it seems like. Whether it be songs, EPs, or albums. Curry came out with his first EP of the year, which was entirely produced by Kenny Beats, called Unlocked. Over the years, he would release mixtapes in hopes of being noticed outside of Florida where he failed. Curry broke out in 2015 with the track, "Ultimate", which went viral because people would use the song in the background when making water bottle flipping videos. Since then, he has become one the most critically acclaimed of our time with his outlandish lyrics and courage to do things his own way and not follow trends.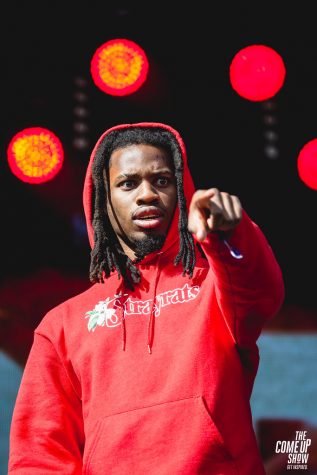 Unlocked has a very interesting concept as the album tells a story of Curry and Beats caught inside a computer and they are trying to retrieve tracks that were lost. The tracklist spans 8 tracks for about 18 minutes. But even with the short runtime, it doesn't feel like he tried to get something out just for the sake of giving people new music. Kenny Beats and himself really put a lot of time and effort into it to really perfect their craft. The production is very clean and compliments Curry's raspy delivery. Mr. Beats deserves just as much credit as Curry does on this project, he created these elaborate beats that could switch up at any time and it makes me feel like I'm in a world straight out of a comic book. What made this project cool was the animated short film that went along with the album. Curry sounds like a monster on this with these vicious bars and catchy hooks to show off Curry's versatility. 
There is not a single bad track on this EP. Curry and Kenny have really strong chemistry and it shows. It opens up with "Track 01" which acts as a type of interlude. We hear this uneasy voice of a man talking about mental health problems and how he keeps everything bottled inside. "Take_it_Back_v2" is the actual opening song. Curry goes off with his corny bars about anime characters and various historical figures but everything he says ties in well together. "Lay_Up.m4a" shows off his braggadocious tendencies, telling the audience how smooth he is and comparing himself to a pharaoh. The song itself, though, is really well mixed and has one of the strongest beats on the album. "Pyro (leak 2019)" is very short with its runtime under a minute and a half. Despite that, in a short amount of time it is able to create these non-stop creative lines that make for an entertaining listen. Kenny Beats makes this shiny beat that sounds very eerie and allows for Curry to own the track. 
"DIET_" is the best song on Unlocked, in my opinion. The beat is very bass heavy and it gives it a dark tone while Curry sounds insane on this track, he is known for his throaty voice but on the hook of this song he sounds like a rabid dog getting ready to attack."So.Incredible.pkg" changes up the sound a bit with a tropical beat to give it a lighter tone. Curry still goes off with his in your face approach and absolutely kills it making it my second favorite song on Unlocked. "Track07" is a continuation of the previous song and acts as an interlude that leads us into the closing track, " ' Cosmic ' .m4a", which is a perfect way to close out an album. He comes in strong and takes it to another level. Curry is relentless for most of the track and just when I thought it couldn't have ended more perfect, Beats came in with a cool, spacey outro that wrapped it up beautifully. 
Overall, This is Denzel Curry at his most enjoyable. He comes out strong from the opening track and never lets off the gas pedal. I'm very excited to see where he goes from here and if he'll ever do another collaboration with Kenny Beats in the future. Unlocked may not be his best work but it is still one of the best rap projects I've heard all year. I give this album a 4.5/5 stars.
About the Writer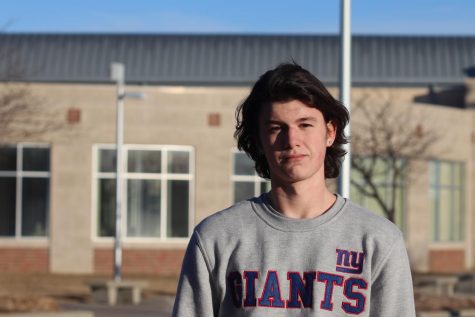 Jaden Madden, Staff Reporter
Jaden is a senior and this is his second year being on the staff. He spends most of his free time with his friends and family. He plans on going to Midland...