Dining with the '90s
Retro diner opens up in Omaha and Benson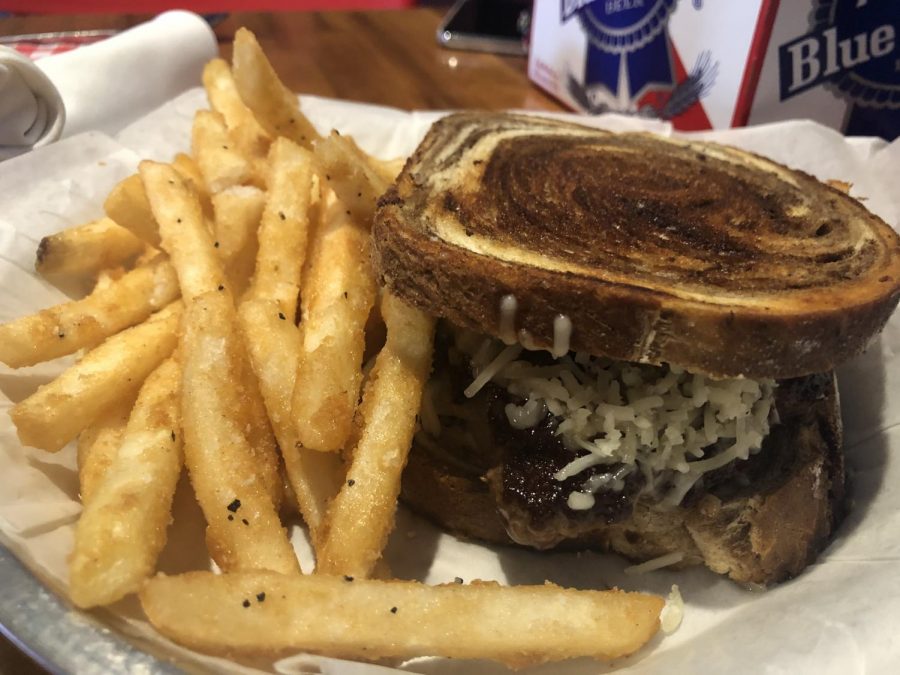 Diners have been around since the early 1900s, according to Paste Food magazines, and have been popular since. What is not to love with their thick milkshakes served in crystal ice cream cups, mouth-watering hamburgers fresh off the grill, and the retro-themed furniture and decorations found inside? Diners are fast at making the food and are not overly expensive. each has its unique foods that add a certain flair to them. 
Located off Maple Street and Military Ave, Jojo's Diner brings a 90's theme to the Omaha Benson area. The diner opened during the first week of December and has been lively since. 
Jojo's specializes in midwestern meals and vegan options. Some of their most popular items include the Midwest Best for $18, a ribeye steak with hashbrowns and eggs. Another popular food on their menu is the Nashville Hott Waffles for $13, a popular breakfast meal many people will choose to eat in the mornings. It comes with a plate full of piping hot waffles and crispy chicken with peach marmalade.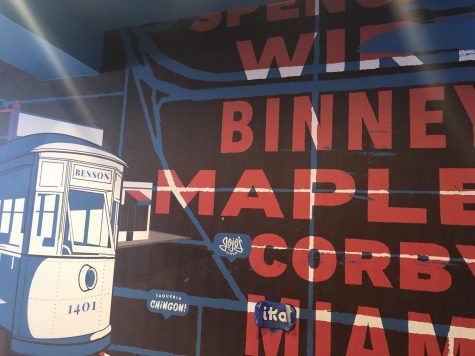 I love retro restaurants and after finding out a brightly colored, 90s restaurant opened up, I knew I needed to check it out and see if it was as delicious as it looked. Driving up to the diner, I was greeted by a bright, neon-colored sign that read "JOJO'S DINER." It was welcoming, and after finding a parking spot, I hurried inside to see the decor and try the food. 
Jojo's is open seating, and I chose to sit in the back in a booth with a friend I brought with me. The walls were painted with graffiti art, bright blue and red wallpaper and red and black tile along the top of the booths. Just by looking at the walls, I was getting the mood of the movies I watch where the characters eat-in diners and the colors of the walls helped to add to the effect. 
 In about five minutes, the waitress came up to us and asked what we wanted to drink and if we were ready to order. Since I cannot have too much dairy, I chose to go with a vegan float for $4.00 called the Fruit Sorbet Float, filled with pink raspberry sorbet and lemon soda. After looking thoroughly through the menu, I went with the Patty O'Melty for the price of $13.00. It is a smash wagyu patty with barrio sauce and shredded gruyere cheese on rye served with fresh french fries. In total, the meal cost $18.65.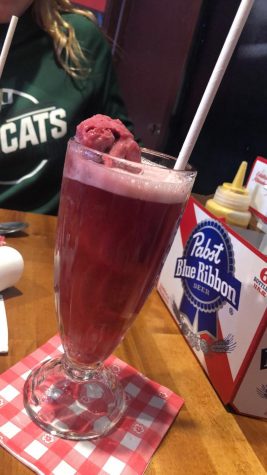 My float was brought out to me first and was my favorite. It was bright pink and in a sundae glass. My first sip was heavenly and tasted of sweet fruit and bubbly lemon soda. The sorbet part melted on my tongue. I loved that the float was dairy-free since shakes and floats normally make me feel sick because of all the milk in it. I also love the fruity taste of sorbet since it is a mix between sweet and sour. I could tell they put effort into making the float and bringing it to perfection.  
Soon my meal came out and I was greeted by the rich smell of cooked meat and seasoned French Fries. The hamburger was cooked to perfection and smothered in their house sauce and cheese. Both sides of the bread were swirled and toasted to the perfect crispiness and were slathered with butter to add the ideal texture. The cheese was shredded in tiny little strips and covered every inch of the hamburger. The gruyere cheese is not layered on the hamburger, which is pleasant since most restaurants will layer plastic-like cheese on the burger and sometimes it can be hard to taste the meat. The patty was perfectly cooked with only a little pink showing, which is what I asked for. 
The fries that came with my meal were cut into long, thick strips seasoned with salt and fried to the ideal crunch. Biting into one, I was greeted with the fry crumbling on my tongue, and my tastebuds sang with happiness as I sank my teeth into each one. I am a colossal fry person so getting to try new fries and enjoying them is one of my main highlights of trying new restaurants. 
Overall, I enjoyed Jojo's Diner, and plan on going back with my family to try more fantastic food and introduce them to retros themes. I recommend this place to anyone who loves diners or 90s restaurants or wants to try some delicious food no matter the time of day. I give this restaurant a 4 out of 5. 
About the Contributor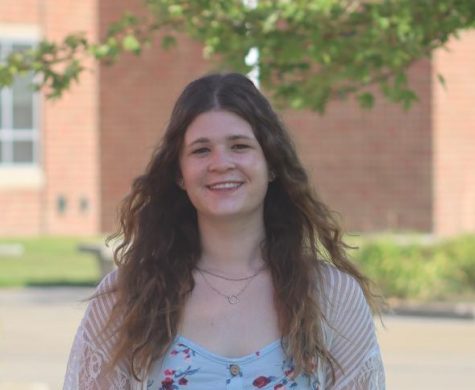 Annalise Smalley, Staff Reporter
Annalise is a senior at Millard West and is returning for her third year on the CATalyst. She loves writing food reviews for new restaurants and doing...