Senior for Senate
Student receives opportunity to attend conference for interest in government and politics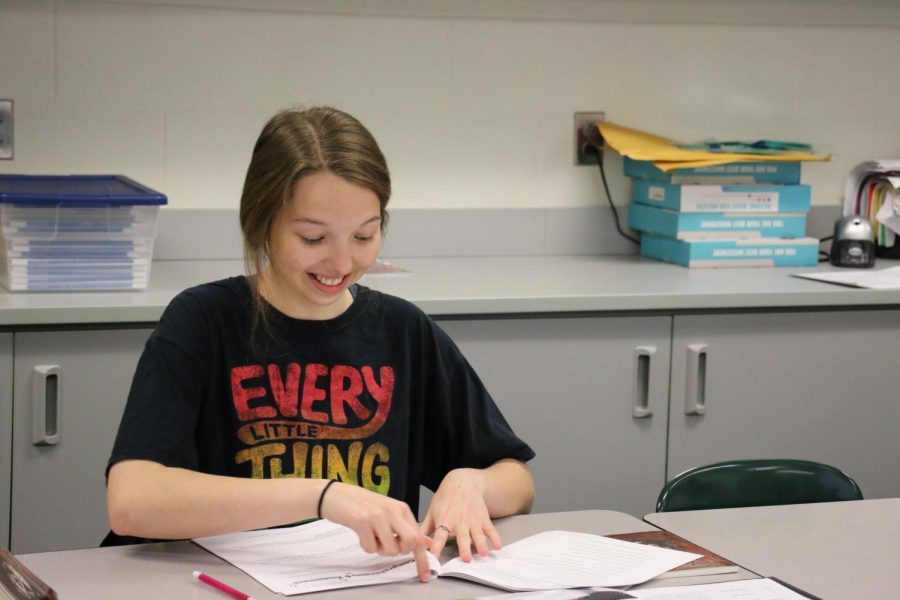 Students. These children spend every day gaining knowledge and experience in order to prepare them for the road of adulthood. Some more involved students even have life-changing opportunities, presented to them during this young age. For senior Allison Clegg, being accepted into the United States Senate Youth Program is a prime example of one of these astounding opportunities. 
For over 58 years, the United States Senate Youth Program has been providing students with a valuable educational experience only offered to two students in each of the 50 states. This year selected candidates will spend a week in Washington D.C from March 7th – 14th. There, students will have the opportunity to observe the government in action. They will hear major speeches from senators, cabinet members and directors from other agencies.
"I was extremely excited to find out that I was accepted into this program," Clegg said. "There were over 100,000 students that applied so it's really crazy that I was able to be accepted. Now, I get to go on an all-expense-paid trip to Washington D.C, which I won't ever forget, as well as have money to use toward college."
In addition to this all-expenses-paid trip, Clegg will receive a $10,000 scholarship that she may use towards her higher education. The program encourages this money to be used towards education pertaining to the political field.
"The scholarship is really helpful when it comes to my future and receiving my higher education," Clegg said. "I don't really want to pursue a career pertaining to the political field, but I wanted to become more involved politically in my community. I really think the youth being educated on the current political situation is really important."
However, getting into this program took a lot of work. Clegg had to take an intense citizenship test that consisted of three multiple-choice parts and three essays that she had to submit to the state. The Youth Senate program also looked at Clegg's involvement at Millard West, as she is in several leadership positions, which was also taken into account for her acceptance.
"We put this out there to our students to see if students have any interest in this program," Millard West Principal Greg Tiemann said. "Allison had stepped up and expressed interest. The Nebraska Department of Education then sent me the test which she took in my office. I sent it back and they announced last week that she had been accepted."
Prior to learning about this program, Clegg had been an active participant in her AP Government class. Her teacher, Allyssa Watson, posted this program, along with many others on Google Classroom, that she believed her students would take an interest in. 
"I receive a lot of program offers from different organizations that I post to my students," Watson said. "I'm extremely proud of her for being accepted into this program. She is a very open-minded and hardworking student, which is hard to come by at this age. I believe that's why she was able to be successful."
Now, with this program soon to be under her belt, Clegg will use this in order to pursue her higher education for her dream career
"I am in the Health Sciences Academy so that's the area I want to focus on," Clegg said. "It doesn't have a  lot to do with the political aspect of the scholarship. I actually want to study cardiac perfusion and run the cardio-pulmonary bypass machines during open-heart surgery. 
Because of this opportunity, Clegg will be able to interact with alumni of the program and become a more active participant in the political community not just in Nebraska, but throughout the entire United States. She will be able to be in a leadership position and encourage the youth of America to take a more active role in the politics of tomorrow.
About the Writer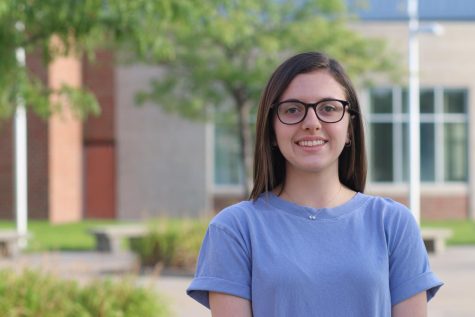 Chloe Parker, Staff Reporter
Chloe is a junior and in her second year of Advanced Journalism. She has enjoyed writing from a young age and loves being able to tell the stories of students...