Miss Amazing Pageant
ACP students defy the standards in Nebraska pageant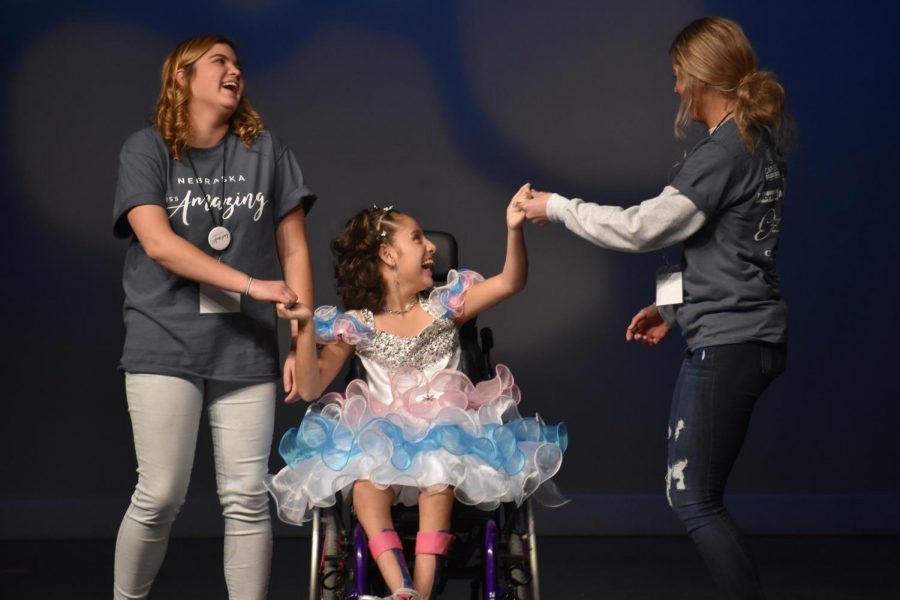 Nebraska special needs girls were given the chance to perform in front of a live audience and express what makes each one of them beautiful. The 12th annual Miss Amazing Pageant, hosted at Ralston High School, was presented on Nov. 15th to the 17th. The event gathered girls and women across the state who have stepped up to the plate to be a role model for their peers and to use their empowerment to make the world a better place.
Deciding "who is the fairest of them all" has remained the central purpose for beauty pageants held across the world until Miss Amazing was created in 2007. Throwing out the importance of sparkly dresses and the best performance, Miss Amazing gave the spotlight to the beauty of girls with visual and non-visual disabilities. The idea behind the contest is to raise self-confidence and erase existing standards of beauty within society, which was achieved that weekend.
"Miss Amazing programs have opened doors for opportunity for girls and women with disabilities in their communities," event announcer and co-host of "Mornings with Montez and Shari," Shari Stone said. "Girls who are often defined by what they can not do have the opportunity to define themselves as the many things that they can do, and that impact has been outstanding. So far over 2000 girls and women have used Miss Amazing as a tool to become more confident in themselves and more empowered to reach their dreams."
Entering into the teen division were 48 competitors, five of whom were students at Millard West. Each girl wore an outfit of their choice, ranging from cowgirl boots, fluffy 15-pound dresses, to sparkly leotards. Stone helped move the show along smoothly with introductions to each girl while they stood directly midstage, all the attention focused on them.
"My favorite part of the Miss Amazing Pageant was the performance," senior Caroline Covi said. "It was scary on stage, I showed how to saddle a horse because it's one of my biggest passions that I've been involved with since I could walk."
For around two hours, a new bright smile was brought on stage. Each piece separated itself. Ballerinas leaped through the air. Singers belted the lyrics to their favorite songs. Even common household cleaning was brought on stage as one of the performers showed her love for vacuuming. Volunteers helped guide competitors on and off stage during and after performances.
"I sang one of my favorite songs from Five Nights at Freddy's," freshman Josie Doscheski said. "I love scary movies and things so I wanted to do something that showed that at the show."
While the dresses, makeup and best performance did not matter in this event, the tiara was the most important. Each girl was awarded a personal tiara to represent how everyone is gifted in their own way that no disability can hold back.
Judges chose a Queen of the competition who was awarded a sash and trophy. This ended up going home with Emma Christian of Millard North High School who danced her way into the spotlight.
"I may not have won, but I was surprised by getting a tiara," Covi said. "It was very exciting to get one for the first time in the pageant.

An auditorium of parents and relatives congratulated contestants with flowers as the show ended. This annual event proved how truly amazing one girl can be. 
About the Contributors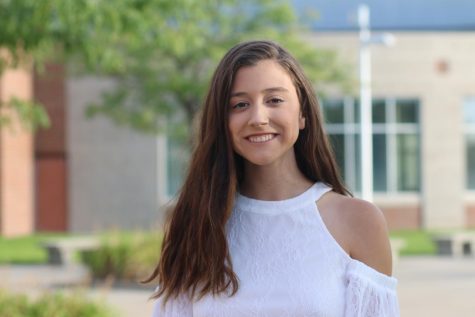 Bailey Christensen, Assistant Broadcast Editor
With her second year on staff, Bailey takes on her senior year representing the Millard West Catalyst and MWHS Wildcat News. She enjoys playing lacrosse,...