Pizza with a spin
Copps family opens a small pizza business in Omaha NE with unique options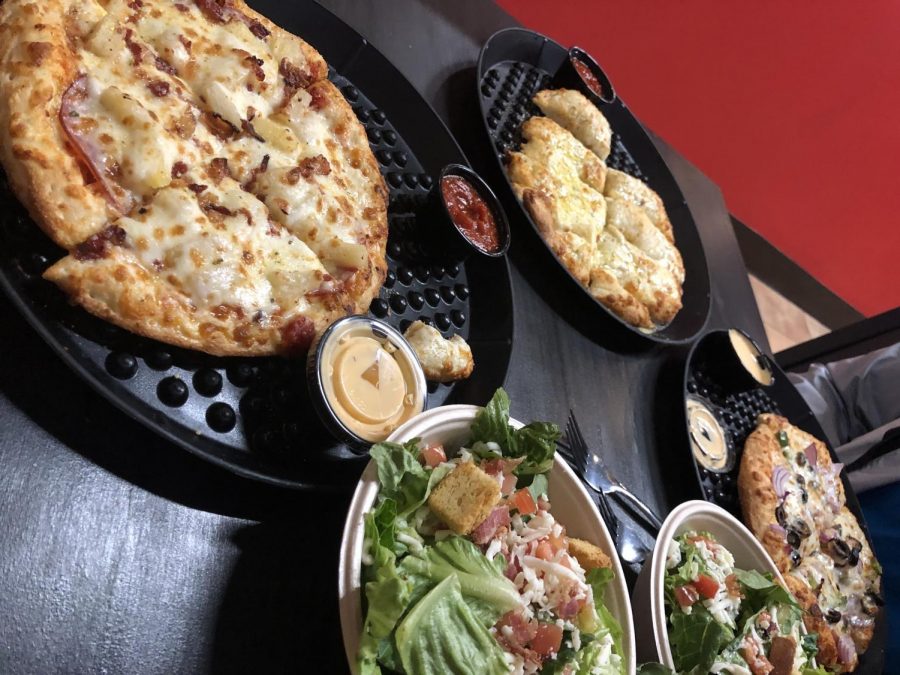 Varieties of pizza have been around since the early 19th century when Italian immigrants came to America. Many have altered the pizza recipe, taking out gluten, making it dairy-free, changing or adding toppings and making new, improved sauces. Copps Pizza, a recently opened restaurant located off 76th and Jones St. in Omaha, NE, offers three different sized pizzas with a unique sauce: cream cheese. 
Copps Pizza, a small family-owned restaurant opened on October 17th, 2019. The owner was a manager at a Pizza Hut in Kansas City when he decided to join the pizza family and open up his own place. Moving his family three hours away to Omaha, Neb. along with many of the managers from the Pizza Hut in Kansas, they started up a business that would help change the meaning of pizza. 
Copps offers many options on their menu. Their sizes range from eight to 16 inches and the toppings can include only cheese or up to five toppings of your choice. If pizza isn't someone's favorite thing to eat, they offer salads, pasta and traditional or boneless chicken wings covered in house-made sauces. If a person is gluten-free, they have cauliflower dough and gluten-free sauces for chicken wings and desserts.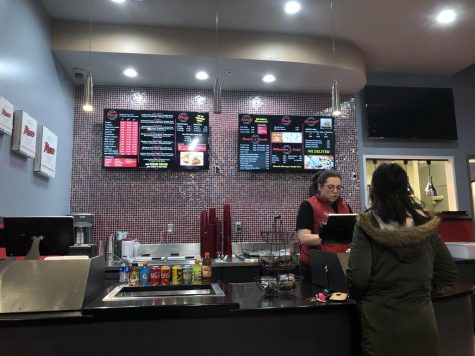 Some of their more unique options include Mac N Cheese Gouda Bites for $7.49, pickle fries for $6.99 and Spicy Cauliflower Cheddar Bites for $7.49. They provide four flavors of milkshakes which include Vanilla, Chocolate, Strawberry and Oreo for $3.99, soda from a fountain for $2.99 or canned soda for $1.50. 
I decided to go check out Copps Pizza with a friend to see how this pizza was compared to other places in Omaha. 
Pulling into the parking lot, I was welcomed by a "Just Opened" sign nailed to the top of the building. The wide glass windows gave me a look inside before walking into the restaurant. 
Walking through the door, the aroma of fresh pizza dough hit my nose and lead me to the counter. I was met by a friendly worker who answered all my questions about their cream cheese sauce, what toppings my pizza would include and what they thought was their best pizza. 
After staring at the menu for some time, I opted for the Hawaiian pizza with red sauce for $8.49, Cheesy Breadsticks for $5.99 and a soda fountain drink. The fountain drink was 24oz and I was able to refill it as much as I desired. In total, it cost me $17.95. My friend ordered a Veggie pizza, Mac N Cheese Gouda Bites and a fountain drink. 
While my food was being cooked, I took a look around the restaurant. There were many tables and booths, and the walls were lined with TVs with different channels on each one. Copps would be a great place to go on game day as they have multiple TVs for football and each table has a great view to see and hear.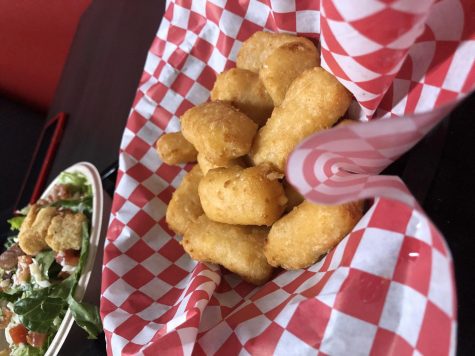 In about 10 minutes, our food was brought to us, steaming hot and smelling of pizza heaven. The aroma of melted cheese, sauce, cooked ham and bacon was surrounding us and making us more and more excited to try the food. We were also brought a side salad to eat with our meal. The first thing I tried was the Mac N Cheese Gouda Bites, which was mac n cheese covered in breadcrumbs and fried into a little tube-like ball. Biting into it, cheese oozed out of the sides and steam puffed from the opening. The noodles were perfectly cooked and soft to the bite, while the amount of cheese and spices that filled the breaded tube ball was excellent and the perfect amount. The taste was somewhat like Panera's mac n cheese, but the spices gave it a stronger taste while the breadcrumbs gave it a crumbly texture. 
After eating a few of the mac n cheese gouda bites, I dug into my pizza. What I loved about the Hawaiian pizza were the different toppings. There was ham on the bottom that was covered in a thick layer of cheese. Fresh pieces of pineapple were scattered across the top, giving it a sweet smell. One of the things I thought was unique about the Hawaiian pizza was the extra topping of bacon on top of it. The first bite into it had me wanting more and more. The dough was cooked to where the base of it was soft and the crust was crunchy. It tasted of fresh fruit and smoked meat. The sizzling cheese melted on my tongue and brought it all together. This was my favorite part of the meal and I enjoyed dipping it in my marinara sauce to add extra flavor.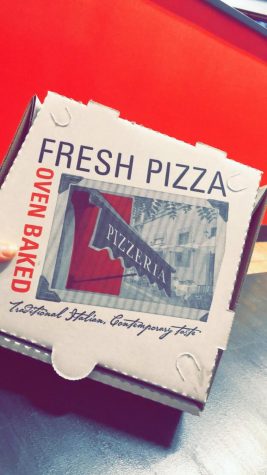 I then took apart my cheesy breadsticks and gave them a try. Steam escaped the bread as I pulled it apart and it dripped in cheese, grease, and spices. A container of their house-made marinara was a side for it. I dipped the bread into the sauce and let the smells first overtake me. It smelled of garlic and cheese, bringing me back to when I used to make cheesy bread with my family for pasta nights. Biting in, the bread was puffy, chewy and melted in my mouth. The sauce gave it a tomato flavoring and mixing both together made it complete. 
Copps Pizza is a special restaurant in that the employees made me feel welcome to the restaurant and as if I was part of the Copps family while ordering and eating my food. They would frequently check on us to make sure our food was correct and was to our liking. I would recommend this restaurant to anyone who is looking for a place to try delicious food, a new sauce or become part 
of a pizza family that will last generations.
About the Contributor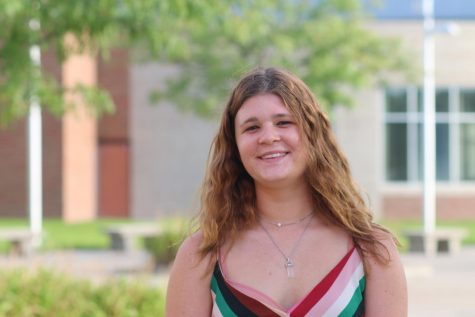 Annalise Smalley, Staff Reporter
Annalise is a junior this year, and is in her second year of Advanced Journalism. She runs in her free time and loves to cook and bake. Annalise has two...