JESUS IS KING
Reviewing Kanye's ninth studio album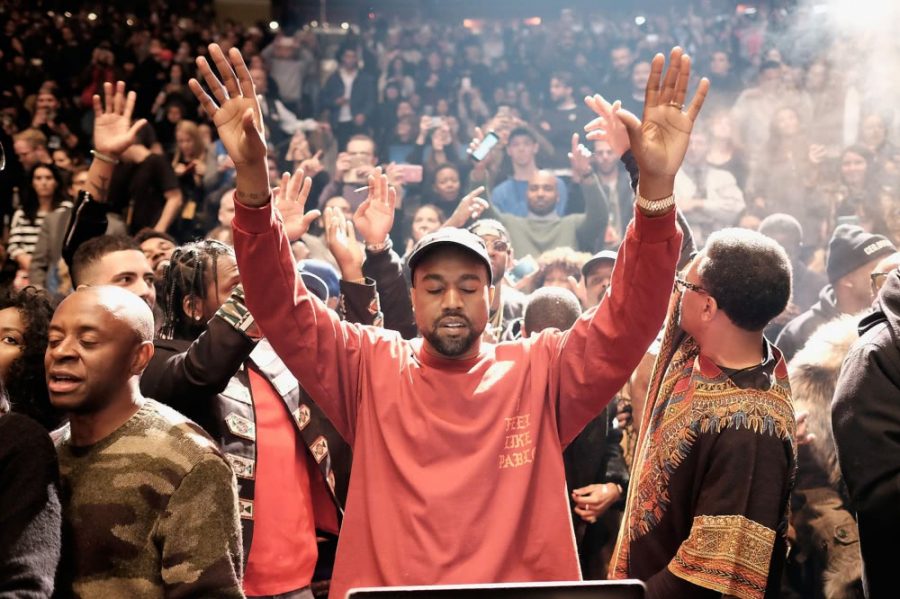 On October 25th, Kanye West released his ninth studio album, titled "JESUS IS KING." It was a long awaited release, dating all the way back to September 2018, when West announced "Yandhi," an album that would later be scratched. 
The album went on to debut number one on the Billboard Hot 100 chart, being Kanye's ninth straight album to do so. He sold over 250,000 units within the first week of the album's release.
The Album opens up with the song "Every Hour" featuring Kanye's Sunday Service Choir. It's a two minute long song of the choir singing gospel music, behind a jumpy piano. The choir gives a themeful introduction into an album about Jesus. The piano transfers into the second track, "Selah." An earlier version of this track was leaked, around the time when "Yandhi" was announced, and later scratched. Kanye references Yandhi in this song, saying "Everybody wanted Yandhi," all backed by a choir repeatedly singing the words "hallelujah."
Next comes the top charting song on the album, "Follow God." This song was Kanye rapping over a strong, drum induced beat. Drums are a major theme in this album, backing almost every beat on the record. This song rolled into the second charting song on the album, "Closed On Sunday." This track was popular for its hook line, "Closed on Sunday, you my chick-fil-a." 
The roll of high charting tracks on the album continued, going into the third highest charting song, "On God." A synth based beat, produced by famous producer P'ierre Bourne, with Kanye telling tales of parts of his life, ending his sentences with "That's on God." Five songs in, and Kanye has not missed yet, and he doesn't on the next song. "Everything You Need" is one of my favorites. Ant Clemons and Ty Dolla $ign soothe their voices over the hook, with Kanye coming in for his multiple verses. 
The first miss of the album though, comes next. The song "Water," another one with Ant Clemons, was a slower song that drags out for almost three minutes. It's a quiet bass, with ocean waves flowing in the background, with Kanye shouting out prayer, asking Jesus to "Be his rock" and to "Keep him safe." I didn't really like this track, or the one following it, titled "God Is." Despite having that rocky, soul voice that Kanye showed off on his 2018 album "Ye," it didn't feel like a true Kanye song. 
On the eighth track "Hands On," Kanye talks about how he feels Christians will be against him because of the album, despite it being a gospel album. He talks about being "judged," and that he isn't trying to lead anyone to Jesus but to follow the path that God has set for them. It is a controversial and underrated song on the album. 
The next song is my favorite, "Use This Gospel." This track features Clipse, a rap duo from the early 2000s consisting of Kanye's best friend, Pusha T, and Malice. It has noticeable sounds all over the beat, with a seatbelt alarm-like sound in the background, with a choir humming. The song closes with Trumpets, a beautiful ending to a great song. The outro, "Jesus Is Lord" is a beautiful 50 second closing song, with Kanye singing in a soft voice, "Jesus Is Lord" over trumpets which consistently grow louder and louder throughout the song.
In conclusion, Kanye's ninth studio album, "JESUS IS KING" is a great addition to the rapper's prestigious discography. It might not have lived up to the expectations of the previously leaked and announced "Yandhi," but it is still a wonderful album that has satisfied Kanye fans. 
About the Contributor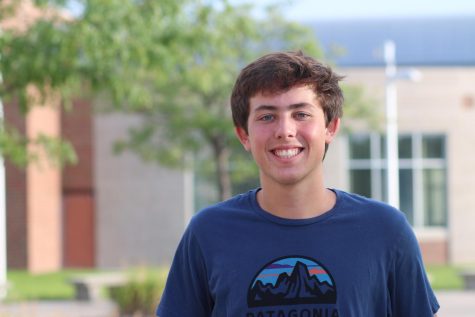 Noah Walls, Staff Reporter
Noah is a junior in his second year on the journalism staff. He loves to write stories and create broadcasts, especially about sports. Noah plays football...