Fighting fright with a "frightfully" good time
Brain cancer organization holds their "Monster Bash" event
When one thinks of brain cancer, they might feel disheartened. But on October 24th, Elkhorn's Relevant Center was quite the opposite – full of strong ninjas, spooky aliens, cute witches and more, all gathered for Leap-for-a-Cure's annual Monster Bash.
When Jon and Sue Roberts learned their daughter had stage three anaplastic astrocytoma brain cancer in April of 2008, their world was rocked. Rather than solely focusing on the difficult journey at hand, they chose to create Leap-for-a-Cure (LFAC) just four months later. This local organization works to increase awareness, education and diagnostic/treatment options for brain cancer. 
"We always knew a cure would not happen in Omaha and we always knew we could not raise enough money to fund research other than 'nickel and dime funding,' so we decided to focus on tangible items that help people now," Sue Roberts said.
In the past, they have installed a therapy pool at Methodist Physicians Clinic HealthWest in honor of Robert's daughter, provided brain tumor symposiums and now hope to pay for the HyperArc Software on a radiosurgery machine called the Edge.  That new technology would enable better dosage of radiation with less side effects. 
To achieve that 2020 goal, they have to raise the funds. That's where their biggest event of the year, the Monster Bash, comes into play.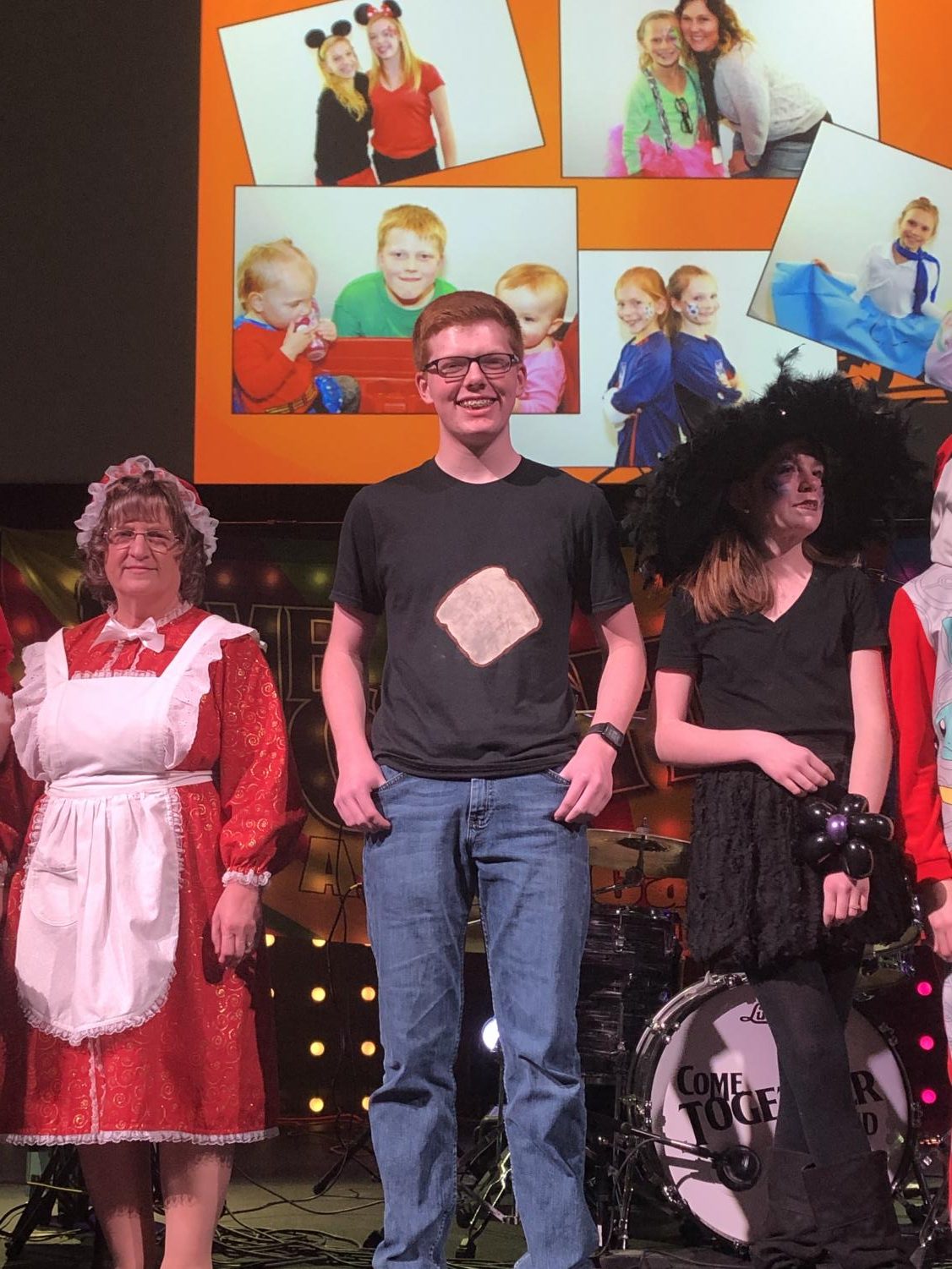 "Every year when we raise the bar and have more donations to support our mission is a proud moment," Sue Roberts said. "We raised over $60,000 this year, the most ever, so we are very proud of our community and supporters for that."
These supporters had the opportunity to come home with more than they left with. Casino games offered prizes for the top three chip winners of the night. There were raffle items like Old Chicago pizza for a year, assorted gift cards and a bike. The silent auction was even crazier; Five one-day passes to Disney World, a firepit and an intricate painting were all up for grabs.
"I thought the silent auction was amazing because it raised so much money for the cause," Elkhorn South junior Natalie Thomas said. "Everyone who donated was very kind and generous."
A special presentation also furthered their funds. The family of brain cancer warrior Seth Embry presented LFAC with a check for $10,000. Their "Beat the Beast" sand volleyball tournament raised that money, shining a light on the amazing brain cancer community and its supporters.
After that, the long-awaited moment of the night arrived: the costume contest. Children six and under went on stage first, with baby panda taking the gold. The alien of the 6-12 age group beat out the sumo wrestler and Harry Potter. And taking the podium of the 12 and over group was a Millard West student.
"There were all sorts of costumes that ranged from Pac-Man and his ghosts to Hawkeye and Black Widow," freshman William Baker said. "I got third place in the costume contest. I was 'gingerbread' with my red hair and a piece of bread painted on my shirt."
The Monster Bash has certainly grown over the years, achieving greater awareness, but LFAC wants to keep up the enthusiasm all year long.
"We also have an Omaha Lancer Night, UNO Hockey Night and the Head-for-the-Cure event," Sue Roberts said. "Volunteering at events is always helpful, and it's very helpful when people find donations for Monster Bash."
LFAC and Monster Bash have made huge strides in the hospitals and hearts of people in the Omaha area. With the help of the community, they are empowering families, patients and survivors alike.
Make sure to check out their website at leapforacure.org for more information on the Roberts' story and ways to get involved.