Quality competition
Competition between Quality Times to create QT Crests brings out school spirit ahead of Homecoming Week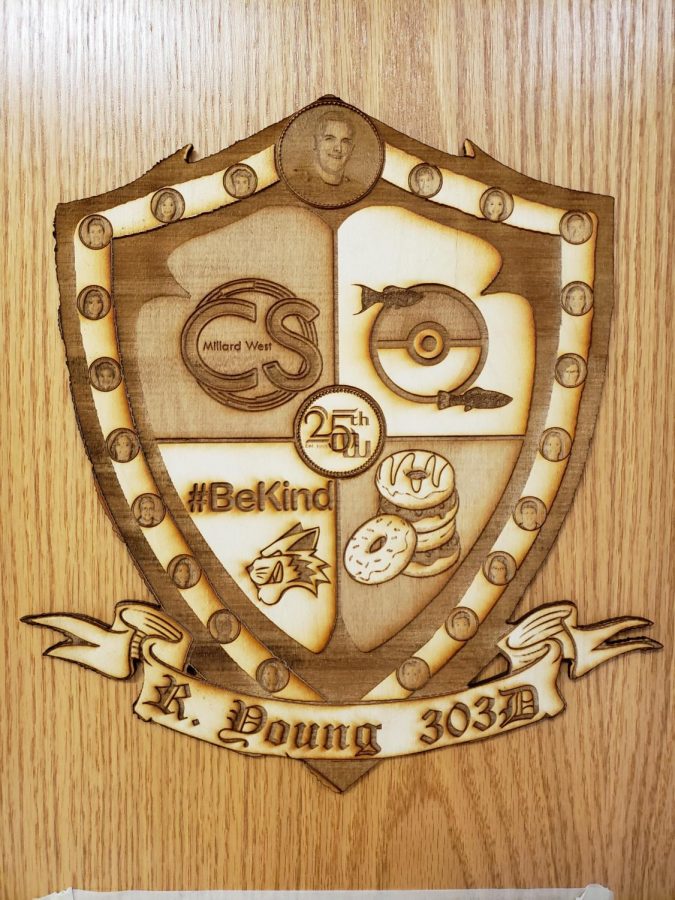 This year, around Homecoming, the Millard West Quality Times did an activity to compete with the other Quality Times around the building leading up to the dance.
In the past, Quality Times decorated doors showing school spirit and positive messages, however this year instead of decorating the doors, QTs are decorating crests with medieval, 25th anniversary and #BeKind themes.
Quality Times were asked to make a medieval crest, either on paper or electronically, that contained necessary requirements laid out by Student Council, the group that created and supported this activity. Required items tied into the crest were 'Wildcat Style and Pride,' the QT teacher's name, students names or picture and some of the unique qualities of their Quality Time to go along with the medieval theme. For extra credit, #BeKind and 25th anniversary information could be added 
QTs were given roughly a week to work on their crests, with an extended 30 minute QT right before the deadline. Three QTs would latest be selected as winners once judges had time to view each completed crest. 
"We were asked to bring back the door decorating contest, but we have grown and there are a lot of QTs without a door," social students teachers and Student Council sponsor Ali Bragg said. "After we started receiving submissions, we decided we needed a digital, wooden or carved and hand drawn categories. In order to pick the winner we made a slideshow and put them on the Scorevision at the dance."
Every QT had a different looking crest with things that were important to their QT. Physical education teacher Colleen Deacon's QT had the idea of going with a crest that showed how their QT was in the pool. They added water droplets on the poster to represent the pool along with drawing all of the members of their QT and tried to include as much of the rubric as possible. They included the 'Wildcat Style and Pride' and #BeKind for bonus. Their hard work resulted in winning the competition along with two other QTs. 
"I was happy that we won because everyone put in effort to make it the best," junior Brooke Miller said. "We were excited because our QT never wins anything and we really wanted free donuts and we got them."
Another QT added a different twist to their crest. A lot of people have become familiar with the app TikTok and it has become an internet sensation with millions of all ages have this app and it is an app where people lip sync, do dances, sing, act and more. Science teacher Jason Krska's QT decided to base their crest off of TikTok to make it special to them. They added their TikTok usernames all over and even put a picture of their QT doing a Tik Tok on the crest. They added all the requirements and went above and beyond to earn extra points. Although theirs crest was not selected as a winner, they enjoyed working together to complete the activity. 
"My favorite part about making the crest was having out QT work together and being able to do something fun together," junior Devyn Carmichael said. "Even though we didn't win, I still had fun with everyone in my QT to make it represent us."
Making the crest was just another fun activity to bring out people's competitive and creative sides before Homecoming. The three winning QTs were Deacon, mat teacher Bill Morrison's and Computer Science teacher Ramsey Young. 
About the Contributors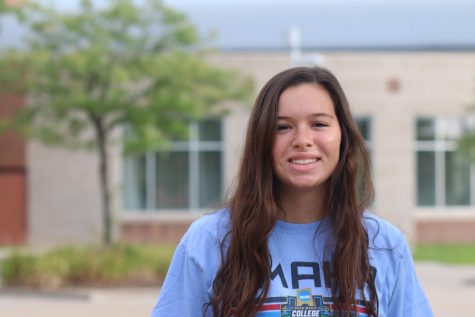 Michelle Miller, Staff Reporter
Michelle is a sophomore at Millard West and this is her first year on the Advanced Journalism staff. Her favorite parts of journalism are Feature stories...