Late Start
Millard Public Schools implements new E-learning and 10 a.m. late start policy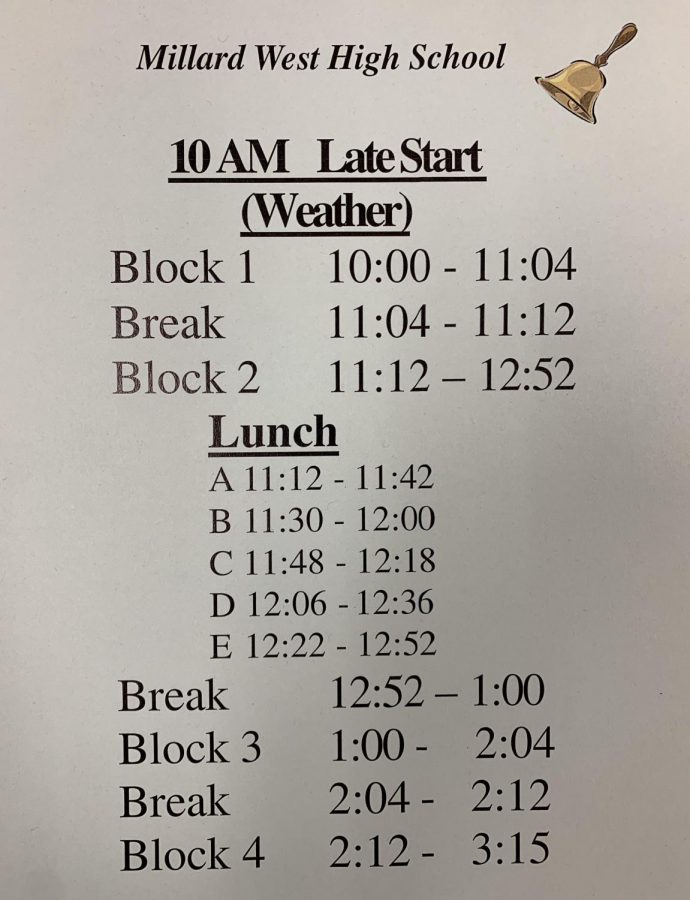 This school year, Millard Public Schools is allowed to call a late start for students on school days. A late start would be set to have students come to school at 10 a.m. instead of completely dismissing the school day. The late starts are in the event of inclement weather, the district may delay the start of the school day by two hours.
Over the summer, MPS Superintendent proposed an idea to the school board to provide an option instead of making up our extra days at the end of May. E-learning will also be continued this year.
"I believe e-learning is a great concept that definitely improves our students learning," principal Greg Tiemann said. "The nice thing about it is that students don't have a huge gap of school learning that they have missed."
Improving the way of working around inclement weather has been a priority for the school board for awhile now. Proposes have been made multiple times in the past, and this is the latest solution.
All of Millard Public Schools will participate in the new policy.
"Safety will always be our first priority," MPS Superintendent Jim Sutfin said. "There are times when a storm ends and delaying the start until the sun is up and rush hour traffic has subsided that could be an advantage for all of us."
This years first late start will be the first test of the new inclement weather policy.
About the Contributor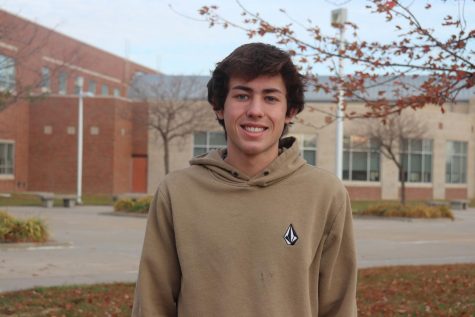 Noah Walls, Staff Reporter
Noah is a senior at Millard West and this is his third year in Advanced Journalism. Noah enjoys covering sports through broadcast and written stories....