Get up, get outdoors
We need more kids in the great outdoors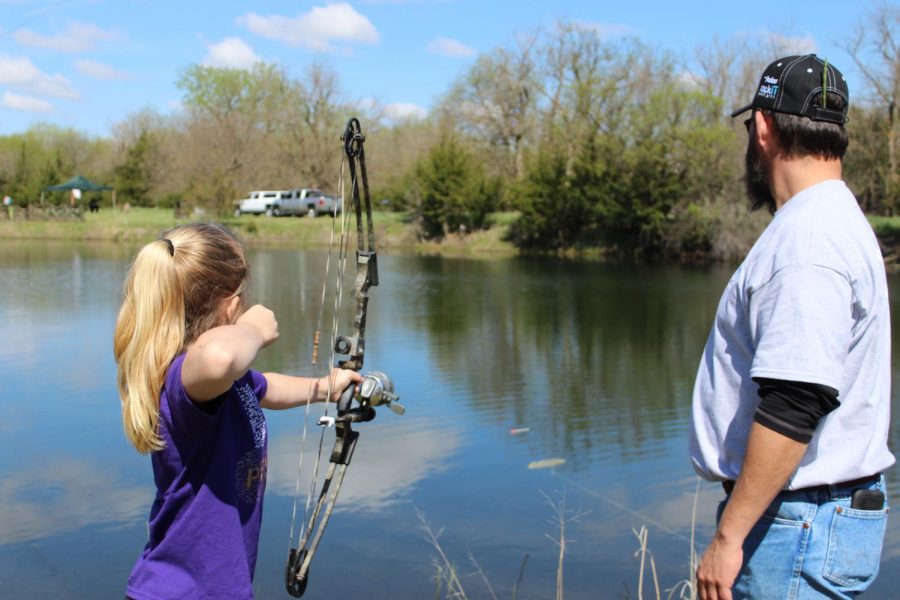 Sitting in my little elephant lawn chair by the clear blue lake with a pink Barbie pole in my tiny hands desperately waiting for a fish to bite. I would sit there jiggling my pole whispering "here fishy fishy" just for my dad to be patient and stop jiggling the pole. A few minutes later I got a bite. As I struggled to reel in the fish, my dad was cheering me on. When I finally landed the fish it was a 6" bluegill. This is one of my earliest memories.
Being outdoors has always been a passion for me and is a major part of my life. I feel that all kids need to get outdoors.
Most kids today suffer from what many outdoorsmen call Nature Deficit Disorder. This is the idea that people, especially children, are spending less and less time outdoors. Rather they are spending more time on their phones or in front of tv screens. The unfortunate part is that children as young as four years old have iPads nowadays.
According to the Child Mind Institute the average American child spends only four to seven minutes a day of unconstructed time outside and seven plus hours in front of a screen.
Being outdoors has many health benefits. Just being in an outdoor environment provides an instant mood boost. Even just seeing a photo of greenery can boost one's mood and mental health state.
Being outdoors also builds longer attention spans according to Sanford Health News. This is because children who spend more time outdoors become more curious and self directed. They can stay focused on one task longer.
Our sensory skills can also be improved from spending time outside. When children especially are outdoors they use all of their senses whereas children glued to the screen only use two senses: hearing and sight.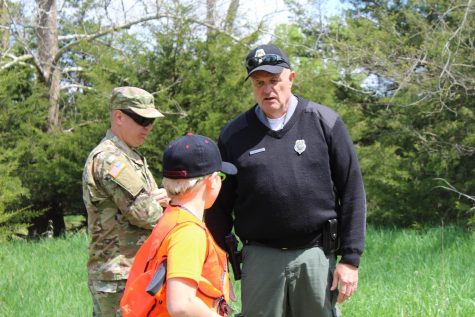 When most people think of being outdoors they think of fishing and hunting, but there is so much more outdoor activities than just those two. Other outdoor activities adults and children alike can partake in are biking, camping, hiking and kayaking, just to name a few.
There are a few programs used to help promote getting kids into the outdoors. One of those programs is an Outdoor Exploration Expo. This program is open to elementary school kids generally in fourth and fifth grade. Outdoor Expos allow these students to learn skills such as how to fish, properly handle a firearm, kayak, survival skill, and outdoor cooking.
I personally help and volunteer my time to such an expo. Every year my parents, siblings and I teach kids and the public how to, an outdoor activity generally unheard of.
When volunteering my time to this program, I see children who have never gone fishing or camping try new things such as bowfishing and end up loving it in the end. I remember teaching one little girl who was rather tentative about trying something like bowfishing and loving it so much when she was done she told me "Thank you so much for showing me this. I'm going to go home and ask my parents to get me a bowfishing setup." That is one of the proudest moments in my life because I know I made an impact on that girl's life and got her interested in the outdoors.
Another thing the state of Nebraska has done in an attempt to get more kids into the outdoors is made the month of May "Take Em' Fishing Month." During this month veteran fishermen and women are encouraged to take someone who has little to no fishing experience out onto the water to fish.
Help end the decline of kids in the outdoors. Take someone fishing this summer. Go on a hike around the lake. Take this summer as an opportunity to get up, get out and explore the outdoors.
About the Contributor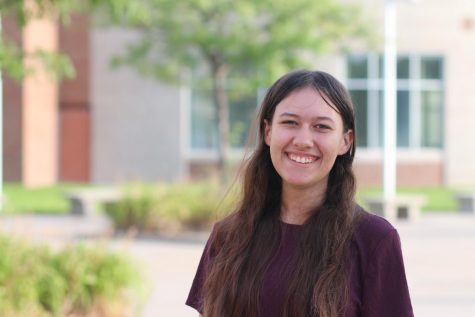 Mackenzie Gonzales, Cartoonist
Mackenzie is a senior entering her third year on the CATalyst staff. Her favorite stores to write are Entertainment and Features. She loves photography...