Titans breeze past Wildcats
Millard West hosts Papillion La Vista South Titans, with just three games left in regular season
Hang on for a minute...we're trying to find some more stories you might like.
The Millard West 10-8 Varsity Boy's Basketball team hosted the 10-10 Papillion-La Vista South Titans on Feb. 9th, and it a was a game they really needed to win. With districts coming up, the Wildcats needed a strong game to help bolster their seeding, and possibly host their first round game.
Coming into this game the Wildcats knew it would be very tough to come out with a win, but they would have to play hard and strong defensively. The Titans were lead by senior Lök Wur and junior Jarred Mattley, who combine to score 35 points per game.
"If we can try to stop at least one of the two (Wur and Mattley), we should be in a good position to win," coach Bill Morrison said before. "If we can stop both of them, we are in a great position to win the game."
The ball tipped off, and Wur went to work, grabbing an early rebound and put back to get the game going. Some good offense kept the Wildcats in it during the first quarter, with some three point shots from senior Cameron Watson and junior Zach Olson.
The home team would take a 18-17 lead into the second quarter.
Mattley would take the game from there, as he scored a majority of the Titan's 22 points in the second. He would finish the game with 21 points, all coming in the first half. Wur would show his dominant self in the quarter with his defensive presence and speed in the open floor.
Millard West struggled in the second quarter due to the presence of Wur and his 6' 8" length in the middle. They had multiple shot attempts blocked, and clearly tried to avoid attack the middle of the 2-3 zone defense. Nine points was the final output, and the Cats would have a 39-27 deficit heading into the break.
The Wildcats tried to just claw themselves through and try and stay within striking defense during the second half, but found themselves down by 17 with eight minutes to play. They would not get any closer than 10.
The final score would end up 68-57 for Papio South, as they would get back above .500 with a 11-10 record on the season. Wur would finish his dominating performance with 25 points, 18 rebounds and five blocks.
"I felt like we needed to play more aggressive on Wur and the rest of their team tonight," junior Dalys Beanum said afterwards.
Junior Nathan Glantz finished with 13 points to lead the Wildcats in scoring after his strong second half. Olson added 12, with both Beanum and Watson adding nine each.
The Wildcats have a pair of really hard and crucial games coming up to end their regular season, as they will host #10 Lincoln North Star Thursday night at home, before travelling out to #2 Kearney before districts.
"
This game really hurt our seeding for Districts, especially with the pair of tough games coming up," Glantz said.
The game vs North Star Thursday night will feature four star and Nebraska commit Donovan Williams. We will have the game live on Striv.

About the Contributors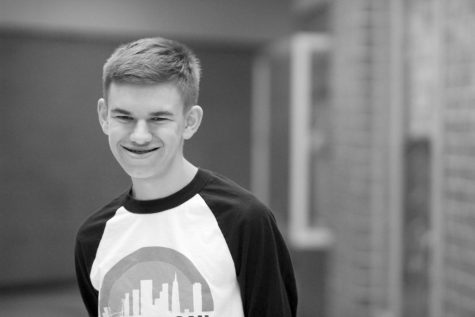 Nathan Thomas, Striv Executive Producer
Nate is in his second year working on the Catalyst Staff. He enjoy sports, and loves to broadcast and write about them. During his free time, he likes...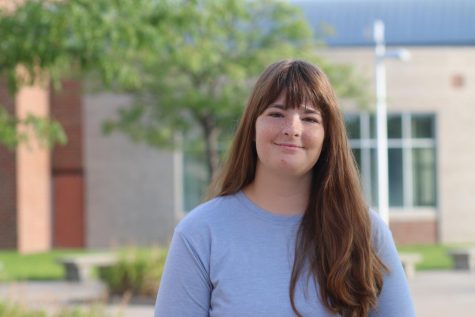 Tenley Wright, Staff Reporter
Tenley is a junior and this is her second year as a part of the Advanced Journalism staff. She uses her free time to practice and improve her photography...