Riverfront Revamp
Plans are approved for Missouri Riverfront redevelopment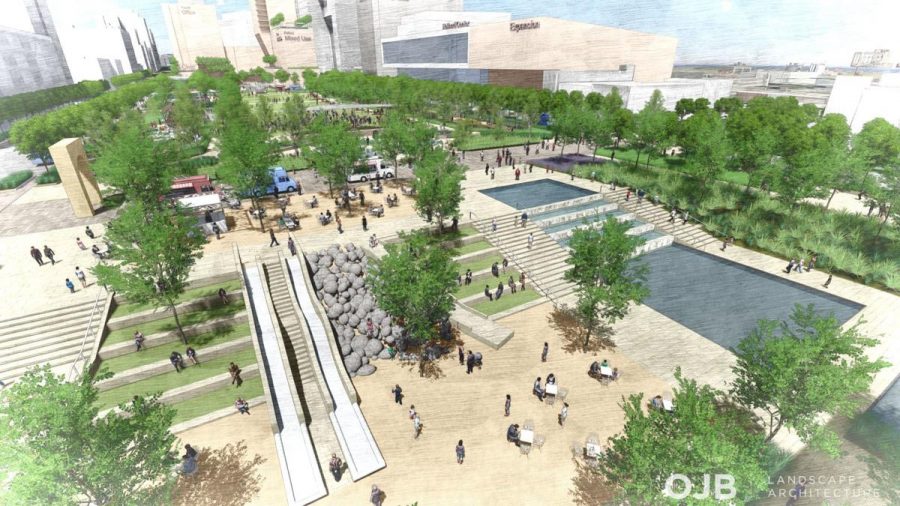 It's the end of the Gene Leahy Mall as we know it. The 10 acre area of land will undergo a massive restructuring process starting in March as the Missouri Riverfront Revitalization Project looks to revamp the Missouri Riverfront as part of a $290 million development plan.
Consultants presented a construction timeline to the city's Urban Design Review Board for redeveloping a 90-acre portion of the city's downtown riverfront. The other areas to receive redevelopment would be staggered, with The Heartland of America Park and Lewis & Clark Landing closing in mid-2020 under the tentative schedule.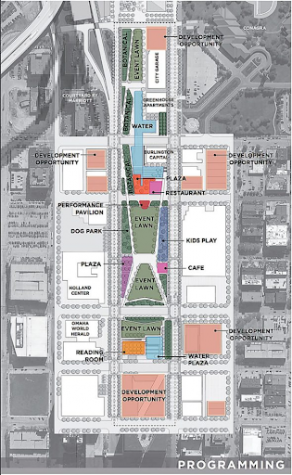 At public consultation meetings for the Riverfront Revitalization Project, preliminary architectural drawings showed that the Gene Leahy Mall's man-made river would be filled with land; development zones covered the new ground from the city's main library eastward to the Heartland of America Park. Meanwhile, the W. Dale Clark Library was labeled a development opportunity.
The project would also add trails, an urban beach, spacious lawns, children's play areas and an ice skating rink.
City planning officials said the redevelopment is needed because the space is underutilized, due to poor accessibility and visibility.
The goal is to make the land more useful and attract people to the area.
"Times change and really the park that's there is beautiful," Scott Dobbe with Omaha By Design said in an interview with Channel 6 News. "But what we've found, and what we've seen in cities across the world, is a move toward more active spaces…and more of something you engage in."
Some are concerned that downtown Omaha doesn't have the population to fill the area with people and activity. Nathan Elliott, a principal architect for OJB Landscape Architecture, the company hired by the project's donors, expects the opposite.
"People from Council Bluffs are going to want to come," Elliott said during an interview with the Lincoln Journal Star. "People from West Omaha will want to come. People from Lincoln will want to drive up and see where all the fuss is about."
Construction on the eastern portion is set to conclude in September of 2021, while Lewis and Clark landing redevelopment would wrap up in March of 2023. Heartland of America Park would finish a year later.
About the Writer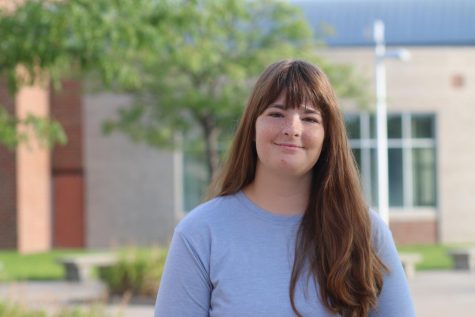 Tenley Wright, Chief Photographer
Tenley is a junior and this is her second year as a part of the Advanced Journalism staff. She uses her free time to practice and improve her photography...