The Bookworm-Bring Back Books
Why reading is so important
"The more that you read, the more things you will know. The more that you learn, the more places you'll go."
These are the words of the renowned and well-loved children's author Dr. Seuss as he describes the importance of reading. His books-The Cat in the Hat, Green Eggs and Ham, One Fish. Two Fish, Red Fish, Blue Fish-were some of the first for us as we were introduced to the brilliant concept of reading.
Way back in elementary and middle school, SSR (sustained silent reading) was integrated into class time. Reading for pleasure played a larger part in the classroom- part of a student's grade depended on how many books they read. Students had teachers reading stories to them and would often have weekly visits to the library as a class in order to hear book talks and check out something to read.
These were the days when students would race home from school with book orders, begging parents to buy them everything within the catalog pages. When book fairs came to the school, students would pack their wish lists full of desired new titles for their collection. Classrooms would work to meet reading goals to earn pizza parties, and everyone was excited to sign up for the Omaha Public Library's Summer Reading Program.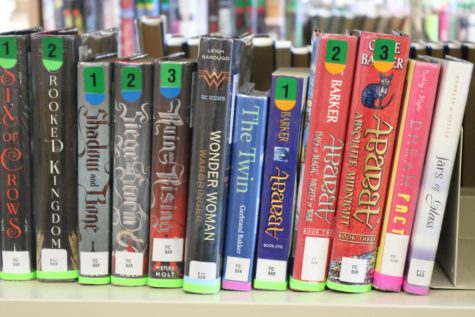 And then high school happened.
Time is precious- homework, sports, clubs, musical ensembles, part-time jobs and family commitments quickly eat up a students time. Throw in a social life and the many distractions brought to us by Twitter and Snapchat and those few hours left afterwards are designated to sleep. This leaves students no time for reading.
Or so they think.
For some, reading has never been enjoyable as all they've read are books shoved down their throats by teachers-Frankenstein, Lord of the Flies- causing students to claim they hate reading, when really they just haven't looked hard enough for a book that will hold their interest. For others, they truly enjoy reading, but they don't choose to make time for it in their busy schedules. And so, students say bye-bye to books.
This is tragic because reading has so many benefits.
An array of words can get one very far in life, and a perk of reading is expanding one's vocabulary. It will revolutionize writing, come in use during the ACT and make it easier to understand complex texts in college. The more you read, the more words you'll know, and the more places you can go with the English language.
According to the Fairhill School and Diagnostic Assessment Center, neuroscientist Sally Shaywitz conducted a study to discover the benefits of reading just 20 minutes a day. She took three students in the sixth grade; Student A read for 20 minutes every day, Student B read for five minutes a day and Student C read for one minute every day. By the end of their school year, Student A had read for a total of 60 school days and been exposed to 1.8 million words as opposed to Student B's 282,000 and Student C's 8,000 words.
Author Charles Harrington Elster has written books, such as Test of Time, that compile the most common words likely to appear on the ACT and SAT and incorporates them into a story. The reader gets the chance to see these words in context, increasing their vocabulary, and I can say from experience that these books are very successful in their goal.
Concordia University-Portland reports The American Library Association found many positive correlations between daily reading habits and academic performance. Independent readers score better on achievement tests, have wider varieties of content knowledge, stronger spelling and grammar skills and an overall better reading comprehension level.
Reading daily helps immensely when it comes to writing essays and learning grammar topics. I would highly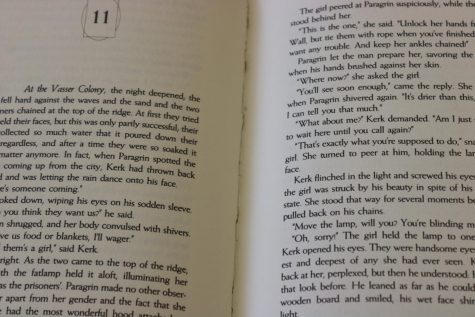 encourage everyone to try their hand a classic such as Treasure Island or Pride and Prejudice as a way to improve their comprehension. I would also suggest diving into some nonfiction. This can add to one's knowledge in subjects outside of English, and certain books can give helpful life advice.
Reading has other benefits besides academic ones. Scientific America reveals reading fiction books can increase one's empathy  Fiction focuses on character development through internal and external conflict. Readers become exposed to different emotional reactions, and with novels containing deeper conflicts, one is sometimes presented with choosing for themselves if characters are making the best decisions.
"Often those characters' minds are depicted vaguely," researcher and Ph D candidate David Kidd said. "We're forced to fill in the gaps to understand their intentions and motivations."
For me, reading has always been a great way to reduce stress. Thirty minutes with a intriguing book helps me to escape from the pressures of the day. A good story can captivate a person's complete attention. Books are effective distractors that make it impossible to think about anxiety while reading them. According to Huffington Post, a 2009 study found that reading for six minutes alone could reduce a person's stress level by as much as two thirds. Reading before bed can help clear your mind and improve the quality of sleep, too.
Reader's Digest reported on the findings of researchers from the Yale School of Public Health. In 2016, they looked through part of a forgotten 1992 study from the University of Michigan's Health and Retirement Study. Out of over 3,600 men and women over the age of 50, those who read any sort of material with a consistent reading habit of 30 minutes or more lived an average of two years longer than those who did not read.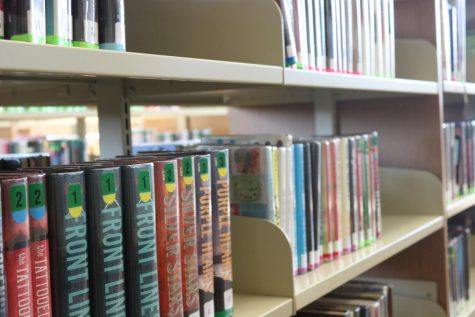 The benefits of delving into the written word speak for themselves, and there are a plethora of different options out there. Subscribe to a magazine or newsletter. Try out a new genre. Reread a favorite series from childhood. There is a way everyone can involve themselves with and enjoy reading, and it is totally worth the effort.
Reading everyday is a choice. I admit, it's difficult to fit into a modern day student's lifestyle, but it is not impossible. When I started high school I made a promise to myself not to let reading take the backburner. I read every night before going to bed, and I know this habit will provide me with benefits that will last a lifetime. Those benefits are open to everyone if they bring books back into their life, so turn the page and start reading.