Donating during the Holidays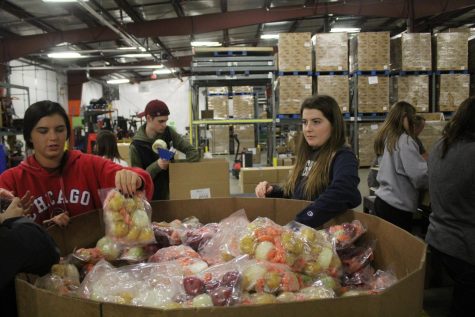 Senior Class Board volunteering at the Omaha Food Bank. photo by Haley Renken

The holiday season is upon us, and of those holidays is the most important day of the year: Christmas.
I love Christmas.
You get to come together as a family and see people that maybe you haven't seen in awhile, but most importantly, it gives me an excuse to stuff my face with as much food as possible. But what happens when you don't have a family to celebrate with? Or when you don't get to eat any of that delicious turkey and ham? This is a very sad reality for many people in our country, Christmas is all about giving and spreading cheer, and there is no better way to spread cheer than by donating to a charity.
There are many ways you can get involved and start helping the less fortunate.
Volunteer.
Without volunteer work, charities wouldn't be able to run. Just taking some time out of your day to ring a bell can go a long way.  One selfless act of kindness can go far. I think everyone should donate during the holidays. Some kids won't be given a present this Christmas, and that really breaks my heart. Giving to someone who's at a disadvantage, or is just struggling to get by, a gift can possibly make their day, or even their year.
You can start by ringing bells for the Salvation Army. It's very easy to sign up. Just go to www.RegistertoRing.com and answer the few questions it asks of you. The Salvation Army is a non profit organization that strives to help those in need.
Another thing you could get involved in is the Heartland Hope Mission. Heartland Hope's pantry is located at 2021 U Street in Omaha, not very far at all from the school. Heartland Hope Mission offers a week's supply of food, clothing, financial classes and employment resources to those in need. Last year, Heartland Hope Mission provided over 5,000 people with a full Thanksgiving meal, and over 1,100 children with brand new toys and food for Christmas. This organization truly does do it all which is why I think it is very important to help support it in any way you can. You can help by donating usable clothes, food and hygiene items. Still, it's very important to volunteer. 20-30 volunteers are needed during each pantry time. There is an array of positions you can apply for, and anyone ages 12 and up is able to. You can find all that information and more here: http://heartlandhopemission.org
There are so many more ways to help a family in need during the holidays, and it's so important that you find a charity that you know and trust to do so. Do some exploring. However you end up donating or volunteering, it will most certainly put a smile on some kids face. And in the end that's all that matters.
About the Contributor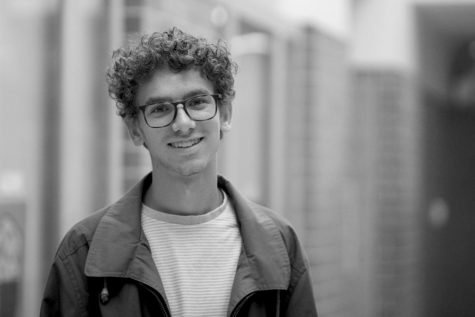 Cole Filer, Broadcast Editor-in-Chief
Cole is a Senior Millard West CATalyst and MWHS Wildcat News staff  member, returning for his second year on the team. In the previous year he had been...