Sallis makes his decision
Millard North senior commits to Gonzaga
For anyone living in Nebraska, the name of Millard North senior guard Hunter Sallis has been inescapable during the high school basketball season. His accomplishments, stats and talent made him one of the only five star recruits to ever come out of the Cornhusker State. 
Sallis has been considering which college he's wanted to attend for a long time. Since his junior year, he had gotten offers from all of the big division one colleges. It's been a long road to get to where he is at this point, and it hasn't all been pretty.
Sallis has played on the varsity team since his freshman year. He didn't play much, though, only averaging 4.3 points per game. However, In his sophomore year he absolutely took over, averaging over 18 points per game and making Millard North a hot spot for high school basketball. His sophomore season was when he started to get offers; his first came from Ole Miss on Aug. 1, 2018.
As he continued through his junior year, the offers continued to grow. He got offers from Ole Miss, Nebraska, Creighton, Iowa State, Iowa, Kansas State, Missouri, California, Arkansas, Alabama, Oregon, Kansas, Gonzaga, Louisville, UCLA, Oklahoma State, North Carolina, Florida State, Texas Tech, Colorado, Wisconsin, Auburn, Texas A&M, Michigan, Kentucky and Indiana. He had a plethora of options to choose from, but had plenty of time to decide. 
In an interview with KETV, Sallis said "It was honestly really hard to make my decision. I just want to be remembered as a winner here at Millard North. I'm really happy with how we were able to finish the year out." 
As he got all these offers during his junior year, he was also trying to focus on helping Millard North win games. Millard North went 24-5 in the 2019-2020 season and were favored to win the championship. Sallis averaged 22.2 points per game that season. The Mustangs made it to the title game but lost 64-62, being outscored by 12 points in the fourth quarter and losing to Bellevue West. The loss gave new perspective to Sallis, and he vowed to not commit until after his senior year so he could focus on avenging the State Championship loss and win the title. 
Before his senior year, though, he did name his top eight schools including Creighton, Gonzaga, Iowa State, Kansas, Kentucky, North Carolina, Oregon and UCLA. He announced later that he would not make his decision until March 26, which was also the date of his 18th birthday. 
Sallis continued to dominate Class A in the 2020-2021 season. He averaged over 22 points per game and was able to improve his rebound and assist totals. The Mustangs went 27-2 and ended up beating Bellevue West 84-78 to win the championship. Sallis finally accomplished what he had dreamt of and got Millard North their first state title. 
"I think Hunter's legacy at Millard North will begin with the fact that he is a State Champion," Millard North head coach Tim Cannon said. "He has stated that that is the way he wants to be remembered. Then, he will also be remembered as a great young man and a player with extreme physical abilities. Winning the awards of McDonald's All American, Naismith second team, and Nike Hoops Summit team and others will also be part of his legacy."
He now looked ahead to the end of March. It was a tough decision, and he didn't know for sure where he would go until the Tuesday before the decision. Finally, Friday the 26 came. The announcement was live streamed by many different outlets; members of the media crowded in the gym anticipating his decision. Sallis played a hype video on the monitor made by Ben Mohorn of Striv, and at the end the Gonzaga logo popped up. Sallis had decided to go become a Bulldog and be under one of the greatest college basketball coaches today, Mark Few. 
Sallis heads to an extremely good program, this year currently being undefeated and competing in the National Collegiate Athletic Association tournament. Even with how good Gonzaga has been, this is the first five star recruit coming to the program. The Bulldogs have a large amount of talent coming into their school, and they will be a hard team to beat for the years to come. The Bulldogs haven't promised Sallis any guaranteed playing time, but he is looking forward to the challenge of competing to be a starter on the team. 
In an interview with ESPN, Sallis said "Gonzaga has had great success over the years, and their guards have gone to the next level. That is my goal, and I trust Coach Few can help me get there. I have a great relationship with Few, assistant Tommy Lloyd and the rest of the staff. Coach Few is a laid-back guy off the court but is fiery on the court. He never lets his players get too comfortable."
Sallis is greatly anticipating the opportunity he has coming to play at one of the best college basketball programs in the country, and hope it gets him to his eventual goal of getting to the National Basketball Association.
About the Writer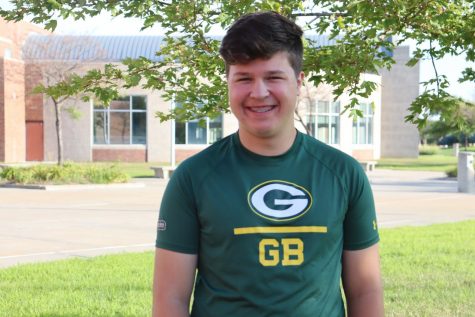 Jonathan Willis, Striv Executive Producer
Jon is a senior and this is his second year on the Catalyst staff. He loves sports and spends most of his time watching and studying them closely. He commentates...