Wildcats are back in action
Millard West basketball set to begin season despite pandemic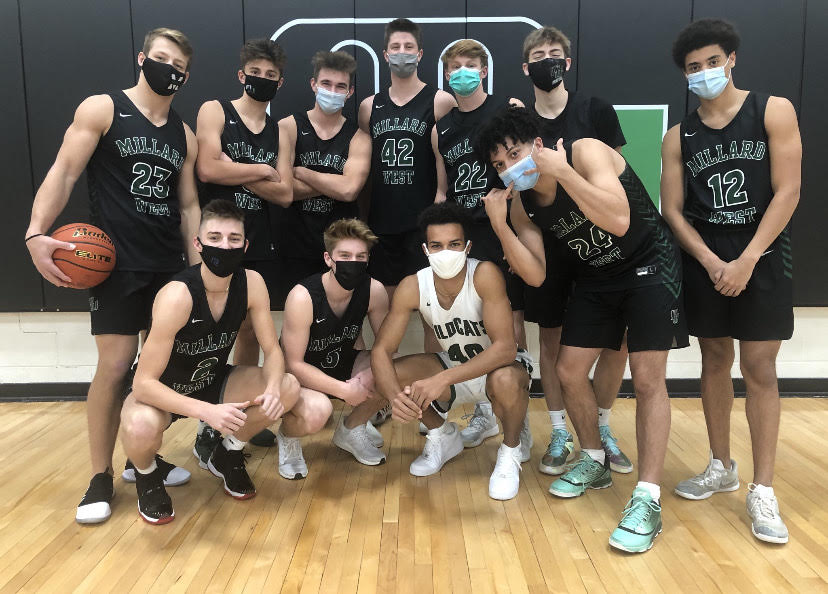 On Thursday, December 3, Millard West kicks off their basketball season against Creighton Prep. The Wildcats play 14 games this year with only a single non-district matchup against Grand Island. With masks required for all fans, players and referees, everyone has to figure out how to play with the new rules. This year players are only allowed two tickets, with no other fans allowed. Seven seniors return to lead this talented team
Seniors Ryan Larsen and Dominic Humm bring experienced skill sets to the hardwood and will prove to do some damage together. Last year they rode behind the seniors and learned from them, but now it's their time to show their talent.
"I'm excited for this year because I really feel like our team is solid," Humm said. "Our younger players are learning how we play and we are coming together well."
Defensively, the team will definitely be able to get stops. Seniors Evan Meyersick and Dustin Hatch stand tall in the key and always disrupt any drives to the hoop. For the perimeter, players like senior Ben Kelley and junior Chase Hultman can close out any shooters or guards.
"We have continued to work on defense for the past few weeks in practice leading up to the season," Hultman said. "We want big stops to make bigger plays for our team."
Larsen and Humm are set to run the offense with their powerful ways of scoring or finding an open man on the court. Meyersick, a Husker, is the big center for the team standing at 6'5, he can always create quick scores in the paint. Though the Wildcat's strength is defense, the team returns plenty of talent to win games this year.
This year Millard West is also missing a big key player, senior Jacob Jones, who suffered a leg injury during the football season has been ruled out all season. Jones was a good scorer and rebounder, his absence from the team will definitely hurt but the Wildcats have all the intentions to do great this season.
"Being out for my team sucks, but I know that we will be fine this year," Jones said. "We have so much skill and I really wish I could be in there to help."
I think that the Wildcats definitely have a great team that can do big things this year. The talent from the seniors is unmatchable and they all seem to have good chemistry on the court. We can only wait and see how the Wildcats season turns out, but for now I can definitely believe they will be a top team in the district.
About the Writer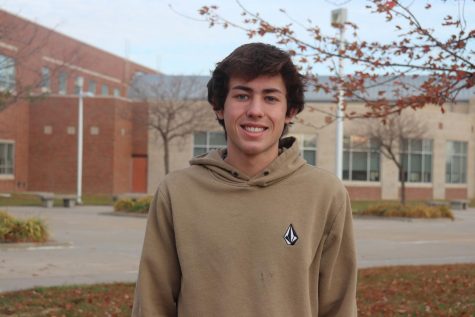 Noah Walls, Staff Reporter
Noah is a senior at Millard West and this is his third year in Advanced Journalism. Noah enjoys covering sports through broadcast and written stories....