Ups and downs
Millard West Softball had a mix of good and bad moments in the 2020 season
This year was a strange year for the Millard West Varsity Softball team. The Wildcats finished the season with a 16-14 record and did not make it to the state tournament after losing to Millard North in Districts.  
After pretty much no offseason training, the team had to learn how to work together as they went. There were many ups and downs throughout the year, but players and coaches all can agree that the season was a success. 
"Because of COVID, our offseason was cut short, and we were very limited to what we could do," senior Reese Peterson said. "Once the season officially started, it took us a while to get going and start playing the way we knew we could." 
The Wildcats had a tough schedule to begin the year. Nine out of the 15 games were against current top ten teams in Class A. They went 8-7 during that stretch, even with the tough schedule. The team wasn't able to practice or really bond together before the year so they had to incorporate that into their first couple practices and games. 
"We knew that we were going to have a tough schedule because of OPS not playing," senior Jayda VanAckeren said. "We had to be ready for every game and keep a positive mindset throughout the whole season."
Millard West went 8-7 in the last 15 games as well and were consistent throughout the season. They struggled at times losing to teams they could've beat, and then other times, they would go on a hot streak and beat very good teams. The Wildcats had an opportunity to qualify in districts with Millard North and Bellevue West on October 7th and 8th. However, they went 1-2, losing twice to Millard North by a combined 11-5, and The Mustangs punched their ticket to state. The Wildcats season ended on October 8th when they lost to the Mustangs 7-3. 
"This year definitely didn't end the way we wanted to and we had many ups and downs," VanAckeren said. "However, this team competed every game, and we played every game like it was our last." 
There were many memorable games this year for the Wildcats. They beat the third ranked Marian Crusaders in 9-8, which was the first big team win near the beginning of the season. They crushed the eighth ranked Bellevue East Chieftains 13-3 in an away game. The Wildcats also beat Gretna 15-6 in a game that everything started to come together for the Cats. 
"My favorite memory from the 2020 squad was how great their attitudes were during times of extreme anxiety," head coach Donald Brummer said. "We had to play a lot of games in a short amount of time, and we always competed hard and never quit." 
There were many great performances from different players throughout the season. VanAckeren pitched pretty much every single game this year and always played well and competed in each game. On the hitting side of things, junior Bella Bacon, who is committed to play softball at the University of Iowa, hit more than .450 and over five home runs throughout the season. Two of those home runs were grand slams. 
"Jayda was our number one pitcher throughout the season, and we had to rely on her all year," Brummer said. "That's a lot of pressure, and she handled it extremely well." 
Even though the Wildcats didn't finish how they wanted to, it was still a fantastic season. The team is losing a lot of seniors this year, so there will be a lot of new faces on the Millard West roster. With everything going on, all the players were extremely grateful that they were able to compete this year.
About the Writer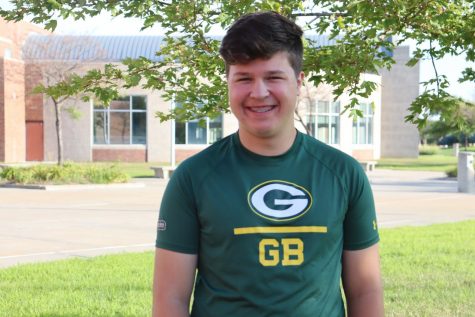 Jonathan Willis, Striv Executive Producer
Jon is a senior and this is his second year on the Catalyst staff. He loves sports and spends most of his time watching and studying them closely. He commentates...