Quaranting over the school year with the effect of COVID
Our current pandemic is affecting students learning ability in both positive and negative ways
From attending school in person to some learning remotely from home, COVID-19 is affecting the school life of many teenagers around the globe. Some students are quarantined to keep their families and themselves safe while others, unfortunately, have COVID. Although some students are unable to be a part of in person learning at school, all students are still finding easy ways to learn from home. 
Every student has their own opinion on how they want to learn. A few students have said they prefer doing remote learning because they concentrate better and complete more assignments while a good majority says that they learn more material while attending in person school.
"I find it harder for me to concentrate and more difficult to learn new material," junior Jadyn Wajda said. "But, I am thankful to be back in school and not having to quarantine."
The idea of being in school is what most students who are currently quarantined prefer. Sana Sagheer is a junior that attends Millard West and since the school year has started, she has been quarantined from the very beginning. Because she has a weak immune system, the safety of herself is extremely important. At the beginning of COVID, she was unable to do her normal teenager activities, such as go to work and see any friends. But now with her parents agreement, she has recently started to go out and return back to work. While she does so, she still has to be aware of her surroundings at all times.
"I wish I didn't have to quarantine myself," Sagheer said. "For me, it is a lot easier being online but at the same time I miss the social interaction with my fellow classmates."
As always, there are both pros and cons to quarantine during school. For junior Lilli Rooks, she did find certain tasks to do during what seemed to be a long three week remote learning. For her, she is an extrovert therefore she loves being surrounded by people. Another pro that she had was she enjoyed the freedom she was able to experience. Since she did not have to attend the full 90 minute zoom call, during her breaks, she was able to accomplish a lot of homework as well as do certain hobbies and tasks around the house. But, of course being in school is what she prefers. She missed out on meeting her new classmates.
"When I was quarantined, I wasn't really restricted to do certain things," Rooks said. "The CDC policy is only a 10 day quarantine, but as I sat at home, the days took forever to go back, and it felt like months of being at home."
In hopes of quarantine decreasing to allow students return to school and allow the rest of the citizens to go out, students will continue to be in school unless a change happens in the school system. Therefore, to allow students who are currently having to quarantine, definitely try to keep yourself and those around you safe.
About the Writer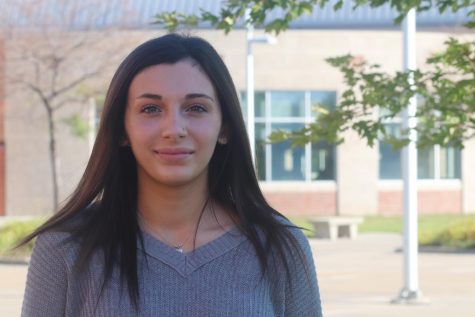 Mila Dell Apa, Staff Reporter
Mila is a junior and in her second year in a journalism class. She enjoys working on stories and writing her own as well as being given a topic to talk...