Trouble without Big 10
Outlook on Nebraska's 2020 football season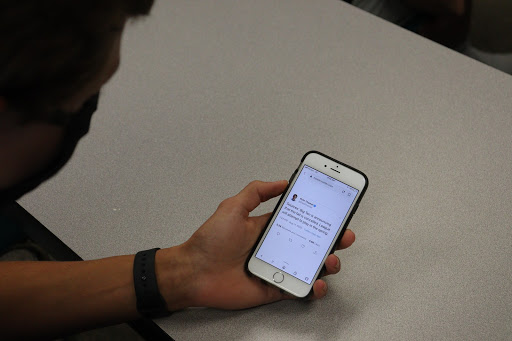 On one fateful Tuesday afternoon, the Big 10 conference broke the news that nobody wanted to hear: they were to postpone the 2020 fall sports season. 
The news first broke by Pete Thamel of Yahoo Sports via Twitter saying that the fall sports season was cancelled and the conference would attempt to play the season in the spring. Thus, the college football world was sent into a swirl, as one of the Power Five conferences had announced they would not play the NCAA's most profitable sport. Just a few short hours later, the Pac 12 conference also announced they would not have a fall sports season either. Within the span of about two hours, two of the Power Five conferences were out. However, for one Big 10 school they weren't about the plug on the season just yet, with or without their conference: Nebraska.
Nebraska football and its fans are known for being incredibly stubborn about football when things don't go their way. Before Nebraska became a member of the Big 10 in 2011, it was a member of the Big 12. Nebraska left in an uproar as they felt frustrated with the conference because they believed it was favoring Texas and Oklahoma. Now, practically a decade later, in the middle of a global pandemic, Nebraska considered playing football with the Big 12 again.
Unlike Nebraska's conference which is the Big 10, the Big 12 conference has not officially cancelled their 2020 fall sports season, including the football season. As of now, they still plan to continue with the 2020 season with new protocols and procedures. Nebraska head football coach, Scott Frost, the leader of Nebraska's efforts to play football this year held a press conference. As it turned out this press conference was the day before that news broke that the Big 10 would not be playing football this fall. During this press conference Frost threw some pretty big shots at the Big 10.
"Our university's committed to playing no matter what," Frost said. "No matter what that looks like and how that looks. We want to play no matter who it is or where it is."
Those are some pretty big fighting words from Frost. He obviously hoped that the Big 10 would keep the season alive as it is one of the best conferences in all of college football. But he also said that they could still have a season without them. 
"We certainly hope it's (the season) with the Big 10," Frost said." If it isn't, I think we're prepared to look for other options."
Many people around the country are hating on Frost for saying these things about the conference and saying Nebraska should be kicked out of the Big 10. However, not one word Frost said in this interview is foul or out of line. This is his job, he is fighting for his players, school, and state; trying to get them the sport they so desperately love. This is exactly what he should be doing, trying to get his football team games to play this season.
However, Frost and the rest of Nebraska football was quickly reined in by the higher-ups of the Big 10 conference. Big 10 commissioner, Kevin Warren was quick to shoot down any possibility of schools playing football elsewhere and remaining in the Big 10 conference. Warren gave an interview with Yahoo Sports on August 11, the day the conference announced the postponement of the season. During this interview he talked about the possibility of Nebraska playing non Big 10 affiliated football in 2020.
"No," Warren said, firmly. "Not and be a member of the Big Ten conference."
This means if Nebraska wanted to play football in the 2020 season they would have to forfeit their spot in the Big 10 conference. Nebraska's athletic director, Bill Moos, also sided Warren and expressed that Nebraska has no intentions of leaving the Big 10.
"The University of Nebraska-Lincoln is a fully committed member of the Big Ten Conference, Moos said." It is an unparalleled athletic and academic alliance." 
However, there are definitely conversations being had behind closed doors, many of which the media will never know about. Even though Moos said that there is no intention of Nebraska to leave the Big 10, he must want football as bad as anybody. During these times, there is a ton of money being lost by businesses, companies, and also schools. If Nebraska does not have a football season this year they could be losing anywhere from $80-120 million dollars.
Being in the Big 10 conference has so many benefits and I personally can't see a scenario where Nebraska would forfeit their spot in the Big 10 for one season of football. The Big 10 had a valid reason for cancelling the season and if Frost and his football program don't agree with their choice then tough luck. Thankfully, however, this isn't my decision to make; it is the Universities and Athletic programs choice. Who knows what Nebraska will choose, or when they will choose; but when we are in the middle of a global pandemic and the same as everything else during these times, we will take it one day at a time, never knowing what the future holds until it is the present.