Released from a magical place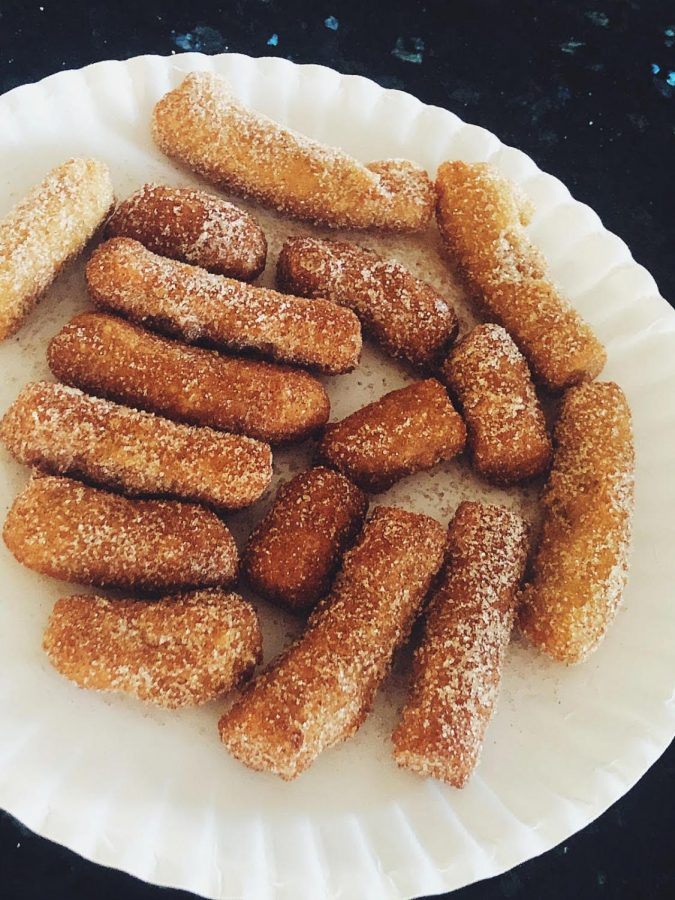 Disney World is a magical place full of amusement, laughter, rides and fictional characters. One of the things that everyone can enjoy when going to Disney is their delicious themed food from each amusement park such as Toy Story Grilled Cheese, Mickey Mouse Pretzels and Pineapple Dole Whip. The recipes are normally a secret, and people can only guess at what they think goes into each food item. However,  with coronavirus spreading through the United States and places closing one by one, Disney has released many of its recipes that people love and miss from the amusement park. 
On March 15th, Disney announced they were closing because of the pandemic and would open when the time came. Many people were heartbroken over the closing as they had plans to go to the park and have a week full of sunshine and laughter.
After seeing so many reviews over the recipes released and people making the exact food from the park, I decided it was time to try and make some of their items. 
I started with the Mickey Mouse Shaped Beignets, released on April 24th. The recipe called for simple ingredients that could be found in any household. Below is the recipe I used.
I didn't have a Mickey Mouse cookie cutter, so I decided to use a castle cutter, going with the Disney Princess Castle look. I started by getting the yeast ready and I set that aside. Adding the rest of the ingredients together, it formed a crumbly mix of dough and was not coming together. I was worried at first because I thought the dough would start coming together right away, but after adding the watered yeast, the dough formed a fluffy ball of dough with no cracks or holes. I let it rise in the ball and 30 minutes later I rolled it out and used the cookie cutter to cut out the beignets. They were mostly flat, about 2 inches thick. I then let those rise.
After the beignets rose in their shape, I heated up the oil. I thought that the oil would take longer to get up to the desired temperature at 350º, but in about three minutes it was bubbling and popping in the pan. I used a candy thermometer to make sure it was the right temperature. 
I used tongs to grab the dough and put it in the oil, sliding it gently into the burning oil. Instantly, the oil-filled with bubbles when the beignets went under. In about 30 seconds, they floated to the top as the oil puffed them up and gave them air inside it. It took about 40 seconds on each side for them to turn into a golden brown and for the inside to be fully cooked. I popped them out of the oil and they dried on a paper towel before going on a plate to cool off. I made approximately 24 beignets and it took me about 45 minutes to finish all of them. I then covered them in powdered sugar until it looked like a plate of snow.
 I tried one with just the powdered sugar on it and thought it was delicious and airy, but a little plain. I decided to melt some chocolate and put some honey in a dish to try. The honey made the beignet sticky, but it tasted sweet and I was happy with the choice. With the honey on it, it tasted like a sweet pretzel. I loved it and I felt like I was Tiana from The Princess and the Frog when she was making her honey-covered beignets.
Dipping into the melted chocolate was my favorite overall. The chocolate was hot and gave the beignet a rich taste. The beignet overall was light and airy, and I was proud that I cooked it all the way through as this was my first time frying something. I give this recipe four stars. 
The next recipe I tried was the churros. It was easy enough, and once again called for ingredients that were in a common household. The recipe I used is below.
I took a saucepan and started to mix the ingredients, making what looked like a cinnamon soup. After adding the flour, I made a ball of dough that resembled playdough. I had to let it sit for a little bit and then added the eggs. Mixing the eggs into the dough was difficult, I added them one by one but they didn't want to mix in. It took a little bit of effort, but eventually, I added in the eggs and made a sticky dough ball.
What I loved about this recipe was there was no need for rising time. I was able to make them right away, and once the oil was ready, I went to work. 
 I didn't have a piping bag or star pipet, but I made do with a Ziploc bag. I used a quart-sized one and put the dough into one of the corners that were cut open. Putting the dough above the pot of oil, I pushed and after a short line of dough came out, I used scissors to cut pieces off.
In about 15 seconds, the churros popped up to the top of the oil after being submerged. It took about one minute and 30 seconds, but the churros came out golden brown and crunchy. I let them dry for about 20 seconds on a paper towel. After drying, I rubbed a little bit of butter on them and tossed them in a bowl of sugar and cinnamon. 
It took me 20 minutes to finish all of the churros, making about 30 of them. I then went around my house offering them to my family to get their opinion.
For me, trying them was like being in the park itself. My kitchen smelled like the restaurant at Disney, smelling of sugar and fresh-baked dough. The churros were crunchy and airy, which I love. I love light doughy things, as heavy foods weigh me down and make me feel sick. My stepsister and stepbrother were able to have a couple, and both of them said: "Wow this is actually really good, Annalise!" I was happy with their satisfaction. 
When my mom came home from work, I had her try them as she is the one who will be honest with me if I made the recipe correctly. She said she was in heaven when trying them and that she was sad there weren't many left, as my family gobbled them all up. 
Overall, the churros were delicious and were a mouthful of heaven. My taste buds were dancing with happiness.
Getting to make these recipes and have a little Disney happiness at home made me happy. I thought the recipes were easy to make and gave me something to do while stuck in my home. I plan on making these recipes again and possibly adding my own little twist on them to give them different flavor or texture. I give the churros recipe four stars.
About the Contributor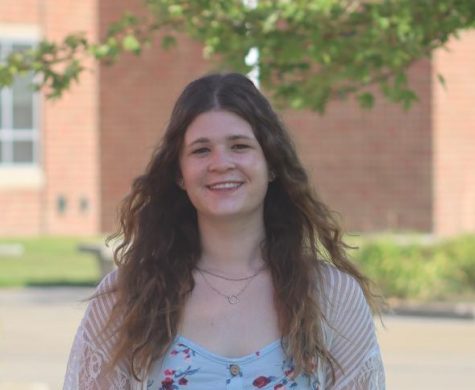 Annalise Smalley, Staff Reporter
Annalise is a senior at Millard West and is returning for her third year on the CATalyst. She loves writing food reviews for new restaurants and doing...