Virtual Signing Day
Letter of intent signing looks a little different for three Wildcat athletes
Millard West hosted a unique signing day for three of their student-athletes on Wednesday, April 15. Due to the COVID-19 pandemic, the school was unable to hold their traditional ceremony and instead held the event virtually.
Seniors Seth Claybourne, Reagan Koza and Alexa Koza met with Athletic Director Lance Smith on Zoom Wednesday morning to discuss their plans for the future and the cancellation of the spring sports season. 
"Having the ceremony over Zoom made it a lot more special to me," Claybourne said. "Even though it was a standard procedure, it was something different that I will definitely always remember. Mr. Smith is always super professional so I didn't have any worries."
While the athletes did end up missing out on celebrating with their coaches, friends and teammates, they feel as though they had a special signing day; one that is incomparable to others, which makes it even more memorable. 
Reagan and Alexa Koza both signed with Nebraska Wesleyan University where they will continue their track and field careers together. 
"They have a big emphasis on education first which is really important for me," Reagan Koza said. "The coaching staff is just a group of really amazing people so I knew that by signing there I would always be excited to be at practice and that I would constantly be encouraged."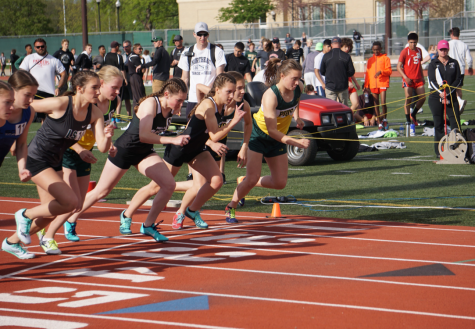 Claybourne signed with Southeast Community College and will pitch for their baseball team. Southeast is a community college which means he'll spend two years studying there and then move on to a different university. 
"Even though I'm super excited to go to Southeast and be able to play and grow there, I'm also excited to see what university options will open up after community college," Claybourne said. "I'm just excited to meet new people. There's a wide variety of people that are there that I can learn from."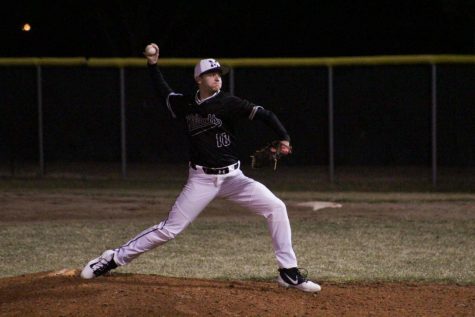 Due to the cancellation of the remainder of spring sports, Claybourne and the Koza twins won't have a senior season, while this doesn't affect their post graduation plans, their final year as a Wildcat was cut short. 
"To not have a last season after months of conditioning and only two weeks of practice is really upsetting to me mostly because I really miss seeing my coaches and teammates," Alexa Koza said. "While it is sad not to have a senior season, everyone else is going through the same thing."
The weeks of uncertainty and anticipation leading up to the cancellation helped ease the blow of not having a senior season, but Claybourne, like many others, are still hopeful that Millard West Baseball will have a summer season. 
Even though she is unable to make new memories with teammates, and achieve the goals she had set for the season, Reagan Koza is glad that she will have those opportunities in college.
"I am just excited to grow," Reagan said. "I am excited to grow athletically, expand my education with an emphasis towards my degree, meet amazing people and especially grow in faith."
At Wesleyan Alexa Koza will study and pursue a future in the medical field while continuing to run track. She is excited for the freedom and friendships  it will bring into her life.
Although their signing day was a little different than expected, it's clear these athletes are going on to accomplish great  things, all while continuing to represent Millard West.