Nothing is holding us back
Local restaurant serves food through takeout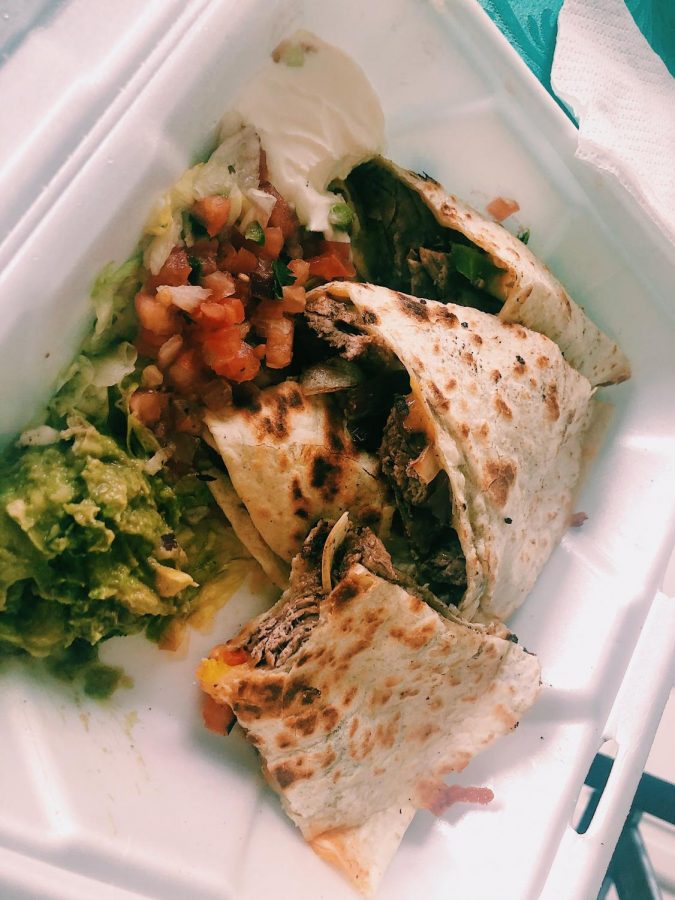 Mexican food has been around in the United States for decades. Many restaurants alter the food to our liking, making it more like fast food than the authentic, real and homemade options that Mexico offers. Cilantros, a local business in Omaha that has been around for many years, serves Mexican food in their small chain of restaurants. 
With coronavirus (COVID-19) spreading through Nebraska and throughout the world, businesses are forced to shut down, and that includes restaurants. Not wanting to stop their business and wanting to see the smiles on their customers' faces every day, Cilantros is staying open with their takeout option. Instead of going in to sit and eat, a customer can call and order from their online menu and pick up the food from the restaurant warm and fresh.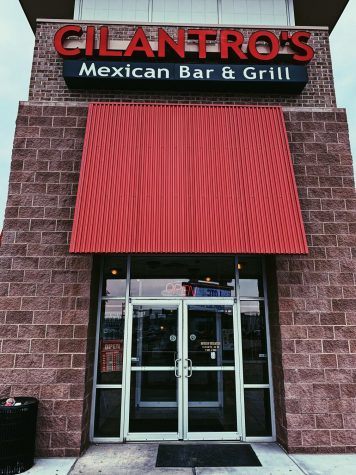 Cilantros is a well-known restaurant in Omaha, with two locations located on 144th and F Street and another one located on 114th and Dodge Street They opened in 2010 and have been loved by the Omaha community since. 
Cilantros is one of my family's favorite restaurants to eat at, and when the Coronavirus came upon us we were worried we would be deprived of our delicious Mexican food. After we heard they had takeout, we knew that we needed to help support them and keep them going through this difficult time. 
The restaurant from the outside is a lively and welcoming sight, with bright glowing letters spelling out "CILANTROS" and a red gutter roof to shade the door. Three frogs are located at the entrance playing Spanish instruments and are smiling and "welcoming" you in. 
Walking in, the aroma of freshly cooked tortillas and meat cooking hits my nose. I can hear the sizzle of the food as it hits the pan from the kitchen. The walls are a light green color and have paintings and portraits of Mexico. 
The workers at the restaurant are always smiling and welcoming, and when the place is open, there is never a long wait as they want to seat the customer and make sure they are comfortable. Since they have started doing only takeout, they are still welcoming and help to decide on food. 
To order from takeout, the number to call is (402) 895-0384 for their F Street location. They offer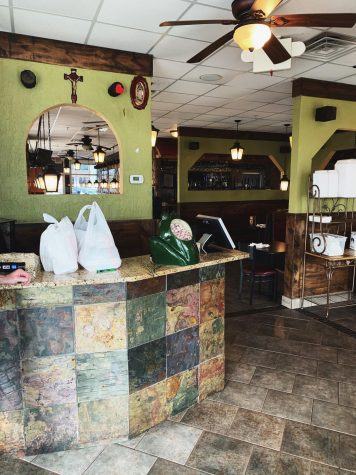 all their options and even are willing to pack up sala and chips to take home to get the full experience.
Whenever I go, I always get a burrito, quesadilla or fajita. Looking through the menu, I thought to myself that I would try something new. After much deliberation, I decided upon the steak or chicken Quesadilla Fajita. I chose the steak as there was no extra cost over which meat I chose. The meal only cost me $8.95, and I was able to choose beans and rice to go with it. Along with my meal, I asked for salsa and chips, as I believe they have one of the best salsas in Omaha.
Picking up the meal, the restaurant was empty of customers, but the workers made it seem full and lively with their welcoming smiles and thank you's for ordering from them. They were wearing gloves to ensure safety for the food and for them to avoid skin to skin contact. 
When I arrived home, I quickly got out my food from the bag and dug into it.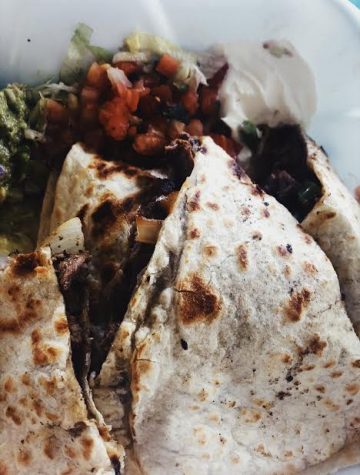 The Steak Quesadilla Fajita was one of the most delicious things I have ever eaten. The steak was tender and moist in my mouth. It was not steaming hot so that I couldn't eat it right away, but it was hot enough that I enjoyed it and did not need to worry about warming it up. Always ordering steak, I am worried that it will be overcooked or undercooked, but this steak was cooked perfectly and made the quesadilla amazing. I felt as if the chicken would not have done the deed, and the steak was the best choice for me. The cheese was hot and oozing out of the tortillas. The cheese contained spices and a taste of pepper jack cheese with a mix of cheddar. Since it was a fajita and a quesadilla put together, there were vegetables within it. There were many different kinds of peppers and onions mixed in with the cheese and steak. The tortilla was freshly cooked and then stuffed with the food and was a soft, yet crispy texture. It was not burnt, and it was not undercooked, but it was delicious.
The beans and rice were tasty, chewy and cooked to perfection. I love to mix my beans and rice as it gives it a better texture that tastes better overall. My favorite thing is the rice because I love the taste of Spanish rice, and I think it has a terrific flavor. It seems to melt on my tongue, and with the beans mixed in, it just makes my taste buds dance with joy.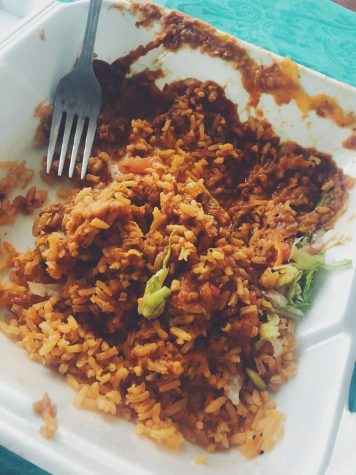 Their salsa is freshly made with tomatoes, cilantro, herbs and spices. It is not a thin and runny salsa, which I love, but it also is not a thick salsa like pico de gallo. It is chunky enough that it will sit on the chip, but it will not run off and be watery. Along with the salsa, I got a bag of chips that were warm because they had just been cooked before I picked them up. I find that chips from Mexican restaurants are much better than regular chips bought in the store because they are handmade, spiced, warm and more delicious. 
Cilantros is a fantastic restaurant that deserves all the help it can get through this coronavirus outbreak. Their takeout is safe, and they try to avoid contact with skin. I would recommend this restaurant to anyone who wants to support local businesses, loves Mexican food, or wants to get out of the house and try something delicious. 
About the Contributor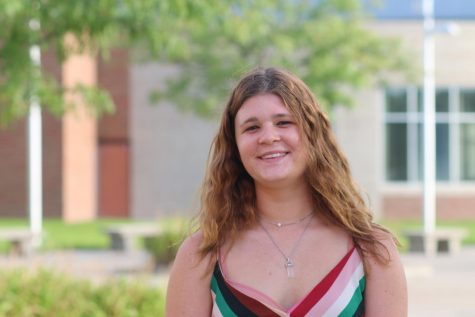 Annalise Smalley, Staff Reporter
Annalise is a junior this year, and is in her second year of Advanced Journalism. She runs in her free time and loves to cook and bake. Annalise has two...