How QT can benefit a student
The 10 minute experience helps all types of students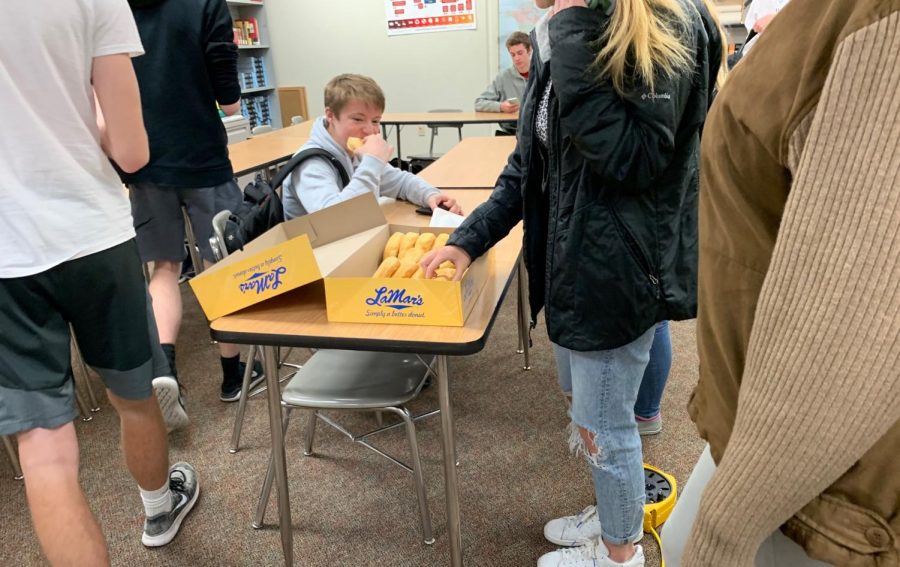 Students at Millard West start out their days with a long class that could start off their day great or terrible. QT makes it so their time after their first class is fun and gives them a break. QTs are a part of almost all of Millard West student's days. This short, but treasured homeroom atmosphere is an environment full of freshmen, sophomores, juniors, seniors and teachers. Students and teachers cherish this part of their day, as it gives them time to bond with one another. Most students know and want to keep knowing the other students in their QT. The benefits of this period are extraordinary and help many students at West. 
One major benefit of QT is underclassmen can ask older students for advice on what classes to take, homework and more. Without it, many freshman may be scared to approach upperclassmen. This would be dangerous, as the younger students could get lost or feel like they have nowhere to turn throughout their high school experience.
Many freshmen have experienced benefits from having upperclassmen in their QT. 
"Coming into West was very nerve-wracking so having upperclassmen to help me throughout my first couple weeks made coming into a new school a lot easier," freshman Delanie Pietryga said. "I could ask them for advice on anything I needed and help on any classes that were hard for me." 
If a student has an older or younger sibling at West, they can request to be put into the same QT. This makes it easier for both siblings for a number of reasons. The younger one may be anxious if it is their first day or week of high school. Having someone close to them in a class could lessen the fear. The older brother or sister is able to help the other get to know new students in the class to make the transition to high school a little less scary. 
A sibling bond is very important. Students are able to strengthen friendships with their siblings, even though the class is only roughly 10 minutes. Family is forever so it's critical to have strong relationships with brothers and sisters. QT helps make these bonds unbreakable.
On top of that, having a sibling in QT can be helpful for the older one if they are not especially social. When the younger of the two gets to high school, the aged sibling will have someone they can enjoy class with. Generally, siblings cannot get classes together as they are typically different grade levels, so Quality Time is the solution to this. In most cases, switching to the same grade QT will get rid of siblings being together. 
This helped sophomore Sophia Vazquez as she had her older sister, graduated student Emma Vazquez in her QT freshman year.
"Having an older sibling in my QT helped me get through my first couple weeks in high school because I know I had someone to talk to all the time and she helped me talk to new people," Vazquez said. "It changed my freshman year experience because I knew that I would always have someone in QT so I wouldn't be by myself."
Having all grade levels in one classroom also allows students to make new friends of other ages. Students can branch out and meet new people in QT instead of trying to do so at other times that wouldn't be as efficient. Connecting with all types of people is very important. Quality time creates a period of 10 minutes that is enough to make these connections. Students can learn from one another. By talking to different kinds of people, they can acquire new knowledge that could help them in the future. 
QT traditions are an enjoyable way for students to bond with each other. Many QTs around the school have traditions inside their classrooms that they do every year, month or week. For instance, in Delanie Shult's class plays Country Road every Friday while they eat donuts and make TikToks, videos made on the social media app, TikTok. They call this Country Road Friday. 
"We have been doing this since the end of last year and it's been so much fun ever since," junior Jasmine Hermisillo Padilla said. "My whole QT enjoys this tradition and gets excited to do it every Friday."
Other traditions that all students can experience are QT crests and Friday donuts. QT crests are a project that all Quality Time's can do the week of Homecoming. Working together as a class to create a shield based off of the Homecoming theme is a fantastic experience for all of the students. Friday donuts are also a weekly tradition that all students experience. Every Friday, someone from every QT brings donuts for them and their peers to enjoy. Students have grown to love these rituals and would feel a loss if they were to be taken away
Quality Time is also useful for academic reasons, as it gives students time to ask for homework help, possibly from older students who have already taken the class. It is beneficial for collaborative reasons and allows for students to have an easy way to seek help on their work without having to go directly to the teacher.
Students at Millard West benefit majorly from QT. It allows them to have a stress-free 10 minutes where they can meet and get advice from many new people of all ages. Siblings can help each other throughout the year and freshmen are able to ask questions to upperclassmen. Many beloved traditions have been made throughout the years of Quality Time. QT is essential and beneficial to all kinds of students. 
About the Contributor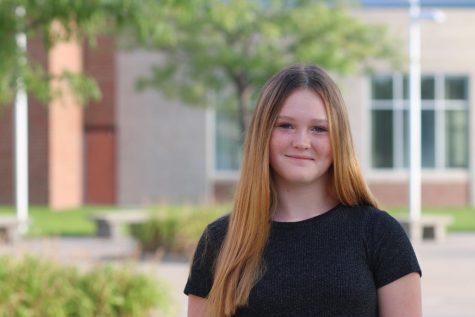 Katelyn Hahn, Staff Reporter
Katie is a sophomore, and it is her first year as a part of the Advanced Journalism staff. Her favorite parts of journalism are making broadcasts and writing...