Running to Win
The road from Metros to State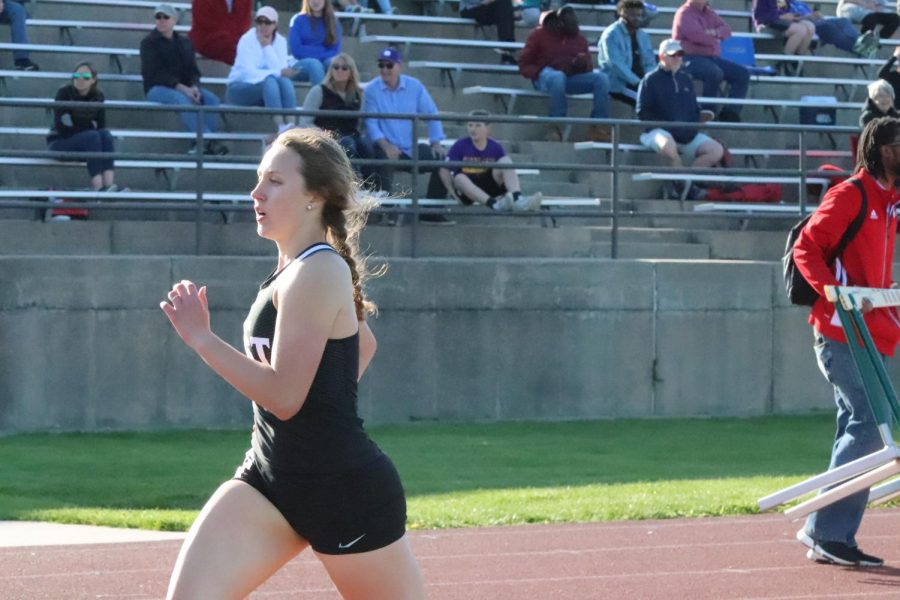 The Millard West JV Track Team competed against 12 other high school teams in the annual Metro tournament at Bryan High School on May 3.
This year's results showed that Millard West finished in second place, only 10 and a half points behind Creighton Prep High School. With 18 new personal records, many of the runners are  preparing to finish off their season strong at State.
"We had some good performances at Metros this year and it really just reaffirms what we are doing in training," coach Colin Johnston said. "Everything we do is geared towards competing our best at Districts and State. Metros is just a stepping stone for those two meets."
The Metro tournament showed coaches and athletes how they have improved since their last meet as well as what the outcome of Districts and State will be. The many new personal records from the girls and boys team shows their persistence work to get better.
The events that Millard West did the best in was the In the 1600m, Millard West Boys Track took first and second place with senior Weston Dietsch placing first. In the field events, the boys track team ended Metros with six new personal records. Sophomore James Conway placed first in shot put and went home with a new personal record of 43-06. First place in high jump was taken by freshman Jaxson Neumann, he also got a new personal record of 6-00 at Metros. Taking third place in the 400m and third place in the 200m, freshman Nathan Pederson also took home a personal record of 53.85 for the 400m.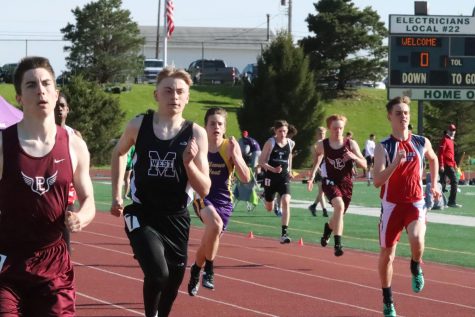 "Getting a new personal record at Metros definitely boosted my confidence because it showed me that my hard work this season really has payed off," Pederson said. "I placed in four events at Metros, my favorite would probably be the 4×400m because we placed second and I got to work together with my teammates."
This season had been a struggle for everyone. Getting back into the regular practices and workouts after the weather delays was difficult for the first few weeks of the season, but the outcome of Metros proved that they have gotten better since the start of their season.
For the Millard West Girls JV Track team, senior Shannon Wurtele took first place in the 300m hurdles with sophomore Keeley Hourigan placing third. First place in the girls High Jump was taken by freshman Layla Hopkins. Hopkins also went away from the meet with a new personal record.
"It was a really great experience to be able to make it to Metros as a freshman," Hopkins said. "My coaches have helped me out a lot by giving me positive feedback on my form and helpful advice on tactics I can use to improve my jumps for future meets."
Metros was only the beginning of the championship season. Districts is coming up on May 17 making after school practices more important and intense.
"The District meet is what qualifies teams for State so our main focus is on competing as well as what we can do at Districts," Johnston said. "All focus is on the District meet at this point, not on the State meet. We just need to mentally prepare ourselves for the competition and pressure that comes with qualifying for and competing at State."
Metros gave the Millard West Track team the opportunity to scout out the competition for their upcoming meets and see what they need to work on based on how the other schools are performing in their events.
The Millard West Track Team will continue working to achieve their goal of competing at Districts and possibly being able to work towards another State Championship.
About the Contributor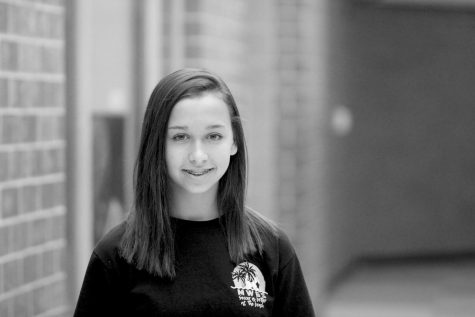 Kiersten Watkins, Staff Writer
Kiersten is a sophomore and this is her first year on the Advanced Journalism staff. She enjoys taking pictures of different activities. Along with journalism,...