Wildcats vs. Silverhawks Recap
Millard West climbed on top against Lincoln Southwest in a close match up
Hang on for a minute...we're trying to find some more stories you might like.
Last Saturday, Dec 8th, Millard West Boys Basketball faced off against fellow opponent Lincoln Southwest (LSW) in a close scoring affair. Before the matchup, LSW was coming off an even 2-2 record while the Wildcats were sitting at 1-2 fighting to get to a .500 win percentage. Both teams were hungry for a win last weekend after their rough starts.
The first quarter ended with the Wildcats leading 15-11, but the Cats pulled away at half 26-16. Bouncing to the third quarter, both teams put up an even seven points keeping the Wildcat's lead at 10, but the Silverhawks stayed focused in the fourth. Southwest managed to drop 18 points but failed to come out on top losing to the Cats in a tight 46-41 score. This lead Millard West to stay undefeated at home and LSW to adopt a losing record.
For the green and black, junior Dalys Beanum made a statement sinking four of five shots for 10 points, and supporting his team with three assists.
Coming from the shadows this year, sophomore Evan Meyersick grabbed five rebounds complimented by two steals. Meyersick has managed a solid 8.3 PPG making a great impact on the team at a young age.
The Wildcat's only senior starter this year, Jacob Harmdierks, shot for nine points and matched Meyersick with two steals. This season, Harmdierks has been put in a leader position for his team, and he seems to be taking that role well.
In the back court, Peyton Buscher showed quality team play leading the Wildcats with five assists.
Despite Lincoln Southwest coming into the game with a better record, the team was outplayed. This year, the Silverhawk's roster consists of 11 seniors and just two juniors, meaning they have an experienced team.
LSW's leader for the game was senior TaeVyn Grixby with 11 points, five rebounds and three assists. The performance confirmed Grixby's dominance on the court following his 8.4 PPG average.
In the backcourt, senior Frazzie Wynn III showed great ball skills while putting up eight points. On the defensive side, senior Caden McCormack lead both teams in rebounds with seve
n really showing his dominance in the paint.
That afternoon ended on a positive note for the Wildcats, but both teams stayed neck and neck
until the last two minutes. Moving on to next week, Millard West hopes to take down undefeated Westside at home on Friday, Dec 14th (Watch on Striv: http://striv.tv/millard-west) while Lincoln Southwest looks to get to .500 against rival Lincoln Southeast. 

About the Writer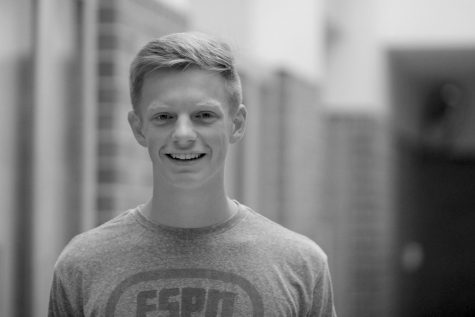 Aaron Mittlieder, Assistant Sports Director
Aaron is a senior and in his first year of journalism at Millard West. He enjoys all sports and loves how journalism can get him connected to athletics...