Sexism at the U.S. Open
Serena Williams Controversial Match
Hang on for a minute...we're trying to find some more stories you might like.
On Saturday,  Sept. 8th one of the greatest tennis players ever, Serena Williams, played against a young Japanese player by the name of Naomi Osaka. Serena was expected to win the match, but things took a turn after Williams was penalized after a long argument during the US Open women's final. Osaka took the win and Williams left with a $17,000 fine and the loss. Arguments started after Williams received an informal warning for "coaching." The Grand Slam Rulebook says "Players shall not receive coaching during a match (including the warm-up). Communications of any kind, audible or visible, between a player and a coach may be construed as coaching."
"Everybody does it, you all know it," Williams long time tennis coach Patrick Mouratoglou said. DailyMail News states "I'm honest, I was coaching. I don't think she looked at me so that's why she didn't even think I was,"
Mouratoglou admitted he was coaching from the stands.   As Williams stated she believes that men say and do much more but don't get penalized. During her outrage Williams went on to call the the chair umpire a thief and stated he stole a point from her. Many fans believe that the 2018 U.S. Open shows everyone that sexism in sports even happens in sports at the highest level.
"I got no warnings, no leeway, no soft landing, because I am a woman," Williams said. "He's never took a game from a man because they said thief. For me, it blows my mind," NBC News quoted
At a post game interview Williams explained she feels targeted as a woman. French tennis player Alize Cornet took his shirt off at the U.S. open but gets no penalty or warning, but on the other hand Williams wore a catsuit and was criticized and felt as if what she wore reflected the referees decisions during the match.
Sexism is not the problem, Williams took this way out of hand. She was purely being a bad sport. Her clothing choices in now way have anything to do with sexism.
"Because I'm a woman you are going to take this away from me?" Williams said. "I am here fighting for women's right and women's equality and for me to say 'thief' and for him to take a game it made me feel like it was sexist," stated The Australian.
Williams claims that she is fighting for women's rights but others can say she is doing a disservice. Many believe that Williams is just being a bad sport and not helping gender equality in sports. This is not the first time Williams has lost her temper during the U.S. Open. In 2009 Williams refused to apologize after threatening to shove a ball down a linesman's throat.
Another issue with sexism in tennis is the huge gender pay gap. According to The New York Times, "Female tennis players earn 80 cents on each dollar men earn." In today's era we expect that this shouldn't be an issue but unfortunately it is and it's a big one. In 2016 at the USTA tennis tournament Roger Federer, Mens Tennis Player earned $731,000 for defending his title, But Serena Williams, Women's Tennis player only earned $495,000 for defending hers. This is prime example of gender pay gap. Many people question the reasons but they remain unanswered.
"Carlos Ramos is one of the most experienced and respected umpires in tennis and Mr. Ramos' decisions were in accordance with the relevant rules and were reaffirmed by the US Open's decision to fine Serena Williams for the three offenses," Williams said, "You will never, ever, ever be on another court of mine as long as you live,"
Docking a player a game during a Grand Slam Final is virtually unheard of. Ramos has not been available, but the U.S. Tennis Association has said that he did nothing wrong. Williams took it to far it was purely her fault and not anything to do with her gender.
This issue has been a problem forever. More athletes are bringing attention to it. Sexism accusations are constantly brought up in sports. Women receive less entertaining and thorough coverage during sport events. Women sports don't make nearly as much money as men sports do. The gap isn't based on gender, its based on team revenue and viewer ratings. Mens sports make more revenue, sexism is not the problem. The problem is simply the amount of revenue teams receive through television coverage, merchandise, ticket sales, etc. Gender equality has nothing do with this problem.

About the Writer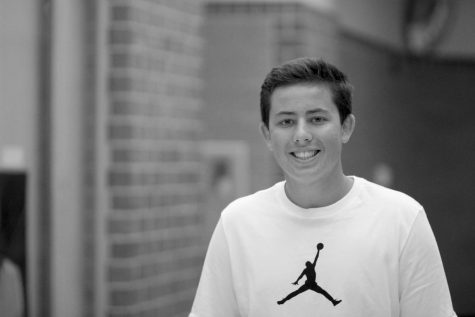 Noah Walls, Staff Writer
Noah is a sophomore and is in his first year on Catalyst Staff. Noah plays football and enjoys watching and talking about sports. Noah loves to listen...