Bringing Back Friday Night Lights
The 2018 NSAA Class A Football Season Preview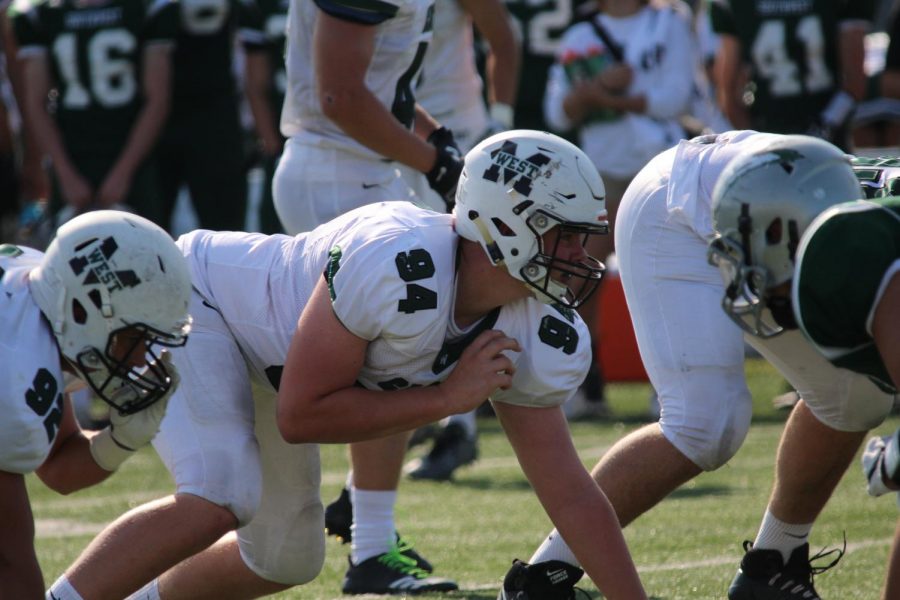 Trying to follow up the great season from a year ago, NSAA Class A football is right around the corner, and all the excitement has been brewing since the championship game in November.
The Vikings of Omaha North capped off a great game with the winning touchdown in the fourth quarter to capture their third State Championships in five years against Kearney. Since then, every team has hit the weight room and practice fields to prepare for the 2018 season.
Last season we saw the same powerhouses at the top like Bellevue West and previously mentioned Omaha North, but we also saw some teams rise to the occasion in Kearney and Lincoln High. Many players across the state have shown great potential in their play, attracting lots of Division 1 scouts, and drawing interest from many schools.
Every team starts at a 0-0 record, but some may have better chances of capturing the hardwood at Memorial Stadium in November. Here are some of the current favorites:
Omaha Burke
A year ago we were saying this team might have had the best shot at winning it all, they hit a few road bumps en route to a 7-2 record and a semifinal appearance in the playoffs. This year they come back with the best tandem in the state with seniors Chris Hickman and Nick Henrich, with both receiving attention from many colleges across the country. And rightfully so. Hickman is arguably one of the best wideouts in the state with his athleticism and frame, while also playing very well at tight end. Henrich brings everything on and off the field to the team, as a great leader, but as a linebacker that flies to the ball and tackles well in open space. Other key players to this team include seniors Tyler Chadwick, James Burks and Gio Mainor, along with junior Xavier Watts.
Omaha North
The team that looked like it was going to have to scrape through the playoffs after a late loss to Lincoln Pius X a season ago, it was able to plow their way through to the championship and win again. Senior Zander Gray returns to the backfield as one of the best running backs in the state again this year, and has a good line in front of him anchored by senior Mekhi Butler. Coach Larry Martin and his staff consistently bring out the best in the players that they have, and have a lot of talent to start with this season to defend their title.
Millard South
A team that we have been saying over the past few years is this the year they return to the big time. Well it looks like this might be it, as they begin their search for their first title since 2009. The team was able to make the playoffs and beat Lincoln High in their first round, before being bounced by Omaha North. Their main core still may have some work to do, but it should be able to grind out seven or eight wins on their season, and turn a few eyes towards the end of the year.
Bellevue West
This team a year ago was close to defending their status as champions, but a loss to Creighton Prep in the playoffs ended their run for the state championship. This team hung around the top for most of last season, and they should again this year. With the loss of quarterback Joe Dolincheck, they will have a new man at the helm of the offense, but he should have talent around him on offense with the returns of junior running back Jeyvon Ducker and junior wide receiver Zavier Betts, the two most productive players outside of Dolincheck. A strong defense is key to this team to help take some pressure off this team.
These are some of the teams that I expect to be at the top of this Class A Football season. But other teams that could be classified as a dark horse for the title include Kearney, Creighton Prep, Omaha Westside and Lincoln High. Other players that I did not state above to keep an eye on this season: Miko Maessner, Cedric Case, Luke Reimer and Chase Norblade.
But just wanted to touch base on one last team:
Millard West
A team last season looked like it could capture it's first title since 2008, it was unable to finish off Omaha Burke in the state quarterfinals, ending their season at 9-2. The team has lost their top 4 producers on offense from a season ago, and a lot of their top players on the defensive side of the ball. They should be strong in the trenches this season with seniors Cole Aniello and Nathan Ward. Senior Jacob Harmdierks returns at tight end this season as the top returning receiver from a season ago, and Matthew Huser returns to the defensive line who caused a bit of havoc on the line last season. Overall, this team could compete for a top 8 position to host a 1st round playoff game, but it has some questions before they need to figure out before they are back at the top.
Millard West will kick off their season this Friday against Millard North as the away team at Buell Stadium at 7 p.m.
About the Contributors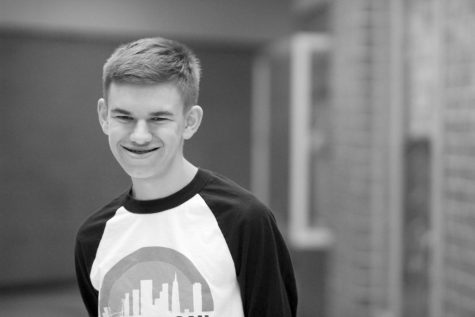 Nathan Thomas, Striv Executive Producer
Nate is in his second year working on the Catalyst Staff. He enjoy sports, and loves to broadcast and write about them. During his free time, he likes...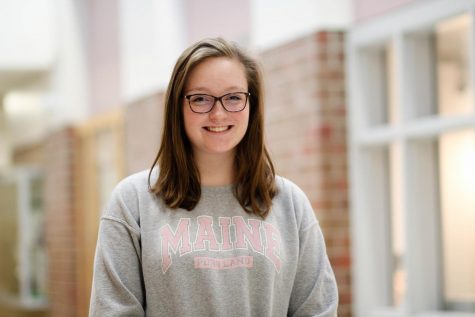 Annaliese Punt, News Editor
Annaliese is in her first year of Advanced Journalism. Since sophomore year she has been involved in Yearbook, and this year, was named Editor-in-Chief...