Wildcats Begin State Tournament Against Mustangs
Hang on for a minute...we're trying to find some more stories you might like.
Coach Erik Johnson and the Wildcats aren't expected to return to the state championship game this season, but the way they finished off the regular season could be what they needed. They controlled most of their games late in the season, and they proved that they are a team that can control their own destiny come tournament time.
Millard West arrives to the state tournament with a 14-9-7 record, sporting a seed the Wildcats feel comfortable with in this double elimination tournament.
"I think we're playing our best hockey right now and I don't think seeding is our main concern going into the tournament," senior assistant captain Garren Morris said.
Millard West is entering the tournament with a fifth seed and is matched up against a Millard North team that has given the Wildcats some trouble this season. The Mustangs defeated the Wildcats in two of the three games this season, 6-3, and 4-2. The Wildcats won the last match-up, 5-3 which was in the core of the wildcats seven game undefeated streak.
The Wildcats key this game will be to limit the amount of shots on goal while also keep the puck on the Mustangs side of the ice. The Wildcats biggest advantage is the pressure they can put on teams which is lead by seniors Jack McQuade and Shawn Flanigan. The two forwards give Millard West the best speed and production in the league, with 33 combined goals in the regular season, which also helped them tremendously in the seven game undefeated streak.
"We've all been confident in our ability this season and we're coming together at the right time," McQuade said.
This streak was a complete confidence booster for the Wildcats which occurred in the last eight games of the season. The Wildcats aren't the highest touted team in the state, but they have a golden opportunity to make some magic happen in this "March Madness" postseason.
The puck drops tonight at 7 at Moylan Iceplex Arena, both teams are looking to move on to the second round of the winners bracket against either Tri-City or Metro North.

About the Writer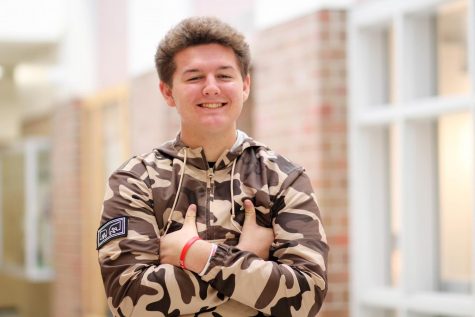 JD Wessel, Executive Striv Producer


I'm a Kind gentleman with a funny personality who likes sports, movies, and chilly fall evenings. I enjoy making weekly football score predictions,...