No Spare Time This Season
Unified Bowling team sets the standards high for District meet
Hang on for a minute...we're trying to find some more stories you might like.
The Unified Bowling team's second season came to an end on Nov. 27th at the District meet. The team battled it out against six other teams at Sempeck's Bowling Alley, ending up with a third place win and an exciting new team record for their season.
At each regular season meet, the team fell short of 1st place, so the coaches decided to work the team harder within the weeks leading up to the District meet. The athletes and their buddies practiced twice a week, some of the athletes even spent some extra time at the alley to get the upper hand at the meet.
Every week at practice each athlete is paired with a buddy and they work together doing basic warm-ups while practicing the correct bowling techniques.
The top five performing athletes throughout the whole season were the ones who got to bowl at Districts. Although only five team members could participate, Millard West still had a lot of support from the other team mates and the student body.
"Student Council made banners and hung them in the school," coach David Rochford said. "The whole bowling team showed up and cheered us on which not all the other teams did."
The team started the meet off with their team cheer. Then they got the balls rolling.
After the first three games the team's score was 344 putting them in fourth place. Millard West ended the meet with a score of 700, a new record for the school, and the third place trophy. Among the five team members who went was junior Makenna Woodward. This year was her first time competing at Districts.
"It started off pretty well, but towards the end, we started going downhill and slowed down," Woodward said. "We tried not being so nervous and just going up and doing what we've always done."
The top scoring athletes for the team were senior Makayla Gill and junior Hakeem Ferguson.
"Well we got third, but based upon the idea that they got a team best, I can't ask for anything more," coach Jan Lehms said. "Going to Districts, some of the kids doubling their scores and having so many athletes out were some of the highlights of the season."
Although none of the athletes qualified for state making it to districts was still a success. The team has made their mark on Millard West this year by finishing third at Districts and setting a school record.

About the Writer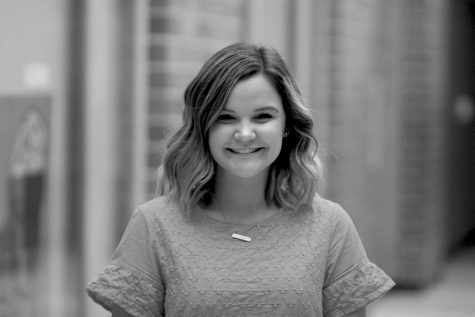 Sydney Looney, Editor-in-Chief
Sydney is a senior and this is her second year being apart of the CATalyst and MWHS Wildcats News staff. Her favorite part of journalism is getting to...