Welcome Home, Scott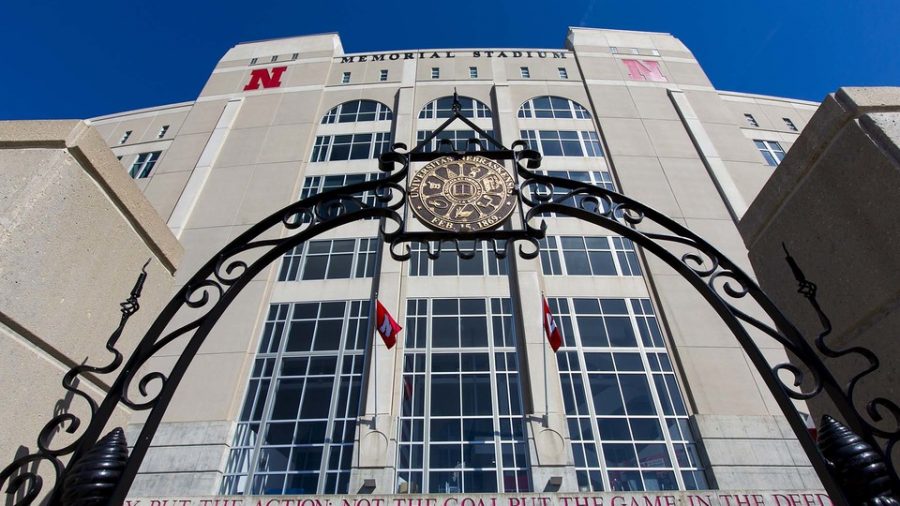 Nebraska has been looking for a new coach well before Mike Riley was fired the day after the 56-14 beat down Iowa delivered on the Cornhuskers on Black Friday. A bunch of names circulated on who the new coach would be, one stuck out amongst the rest.
Scott Frost.
Frost grew up in Nebraska. He played football at Wood River High School, breaking the class C1 record for career passing touchdown which was upheld until this high school season. Frost then went on to play at Stanford in 1993 and 1994 on the defensive side on the ball. He decided to transfer to Nebraska, and quarterbacked the 1996 and 1997 teams to an overall record of 24-2 and a share of the National title in 1997.
He became a hot topic for Husker fans as soon as the firing of athletic director Shawn Eichorst. Nebraska was 1-2 at this point and had just lost to Northern Illinois at home, a game expected to be a sure win. Although Northern Illinois was a solid team, they are not a premier non-power 5 programs. When the game ended, the Huskies walked away with $820,000 and a win from Memorial Stadium.
The following week, Bill Moos took over as Nebraska's athletic director and the state anxiously anticipated a coaching change. Moos calmed the situation by announcing that he would not make a change in staff until after a team's season has ended.
As the season continued and the losses piled up, it was clear this would be Riley's final season. Any hope for him was thrown out the window after Nebraska's defense surrendered at least 54 points in three straight games to end the 2017 season: 55 to Minnesota, 54 to Penn State and 56 to Iowa. This is the first time Nebraska had allowed that many points three consecutive times, and it was not a fluke. Nebraska allowed 36.42 points per game on the season, second to last in the Big Ten.
At the same time Nebraska's season was following apart at the seams, Scott Frost was leading UCF on a historic run. In 2015, the year before Frost took over the Golden Knights, UCF won 0 games and had 12 losses. Frost turned the ship around completely this season. UCF is undefeated after beating Memphis 62-55 in an exciting American Athletic Conference championship, and going on to play Auburn in the peach Bowl. They are the first team to go undefeated in the regular season two years after going winless.
As the UCF and Memphis game entered overtime this Saturday, news broke that Scott Frost had made a deal with Nebraska. Brett McMurphy was the first to report, via Twitter, that Frost had agreed to a seven year deal worth $35 million dollars. During his postgame interview, an emotional Frost avoided the question multiple times.
"I'm gonna go celebrate with my team," Frost said to Todd McShaw after the game.
Who can blame the guy? He just led an unlikely team to unexpected heights. As he put it, this is by far the best year of his life being able to coach the young men at UCF and with the birth of his first kid. He deserved the right to celebrate a conference championship with his players before having to answer the difficult questions. Frost eventually broke the news to both UCF and the world that he, indeed, would be headed home to Nebraska. Less than 12 hours after leading UCF in a championship, Frost landed in Nebraska to begin his new job.
On Sunday morning, Frost walked into the Husker's weight room and was surprised by 200 ex-Huskers all eager to greet the "Chosen One." A smile spread wide on Frost's face as former teammates and coaches shook his hand and clapped him on the back. Charismatic like always, Frost addressed the group.
"Thanks for coming, boys!"
The group cheered and Frost went on to ask his friends for help turning the tides of Husker football, but made sure to mention only good ideas were welcomed. An emotional Tom Osborne was there as well. Not only is he the coach that helped Frost's 1997 Huskers to a title along with the 1994 and 1995 teams, Frost has described Osborne as his mentor.  
Osborne was a big influence in getting Frost to Lincoln. The 80-year-old legend told his former player that right now was the best time for him to come back and coach his alma matter, a dream Frost has had since he began coaching. The two had talked three time during this process with last conversation coming Friday night before UCF's championship game. Frost had already signed a memorandum of agreement with Nebraska, but was still doubting if he was making the right decision. Osborne listened to the tug of war battle going on in Frost's mind. When the conversation ended, Osborne believed Frost was coming home.
Bill Moos set up a press conference to introduce Scott Frost formally as Nebraska's new head coach. As Frost took his seat, a thunder of applause broke out in the full room of hundreds of reporters. Twenty years removed from taking questions at Nebraska as a player, Frost fielded them now as a head coach in Lincoln. Twenty years did not prevent reporters from addressing Frost in a casual tone. "Hey Scott," and "Welcome home, Scott," became the common greeting reporters used to address him.
The 42 year-old thanked the fans for being patient, thanked UCF for being gracious through this all, and assured Nebraska that Husker football would regain the culture of excellence and unity. He preached love and trust to his players in Orlando and said the same would happen in Lincoln.
There is no doubt Frost won the press conference, but the question now is can he win on the field in a power 5 conference. Frost turned around UCF in two years, but he realizes the Big Ten is a different beast than the AAC. Frost knows the expectations are high, but he is smart enough to know he will not win every game and told the fans in the press conference to not expect that either. With seven years on his initial contract, it is obvious Moos has put all his chips on Frost to get the job done. It is up to Frost now to see whether or not he is ready to handle the pressure of a big fan base. Luckily, he knows this as well as any incoming coach Nebraska has ever had.
In his first week, Frost has wasted no time. He hired his assistant coaches, most of which are the same coaches he at UCF. He talked to the current Husker roster to regain a little morale and possibly keep a few key players from transferring. Then his staff hit the road to recruit local talent that was overlooked and with the old staff as well as reach out to some of the top players in the country.
It is a little early to predict how well he is going to do based off one week, but I am going to try.
Expect Nebraska to be more competitive next year, but more talented teams like Ohio State and Wisconsin will still overmatch us. Nebraska will finish 6-6 or 7-5 and make a bowl game. By year three, I expect the Huskers to be contenders in the Big Ten West and could possibly make the conference championship. Year five is the big year for me. This is the first year Frost will have all of his recruits on the roster and none of Riley's. He has proven himself as a coach. If the same thing occurs in recruiting, Nebraska has the ability to be a true contender for College Football Playoffs in 2022.
Obviously this is all speculation, but most people agree that the future looks bright for Nebraska now that Frost has the reins.
About the Contributor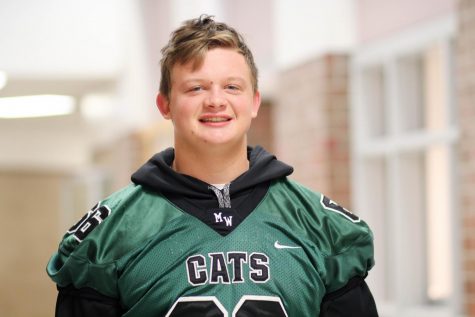 Jaden Cover, Sports Editor
Jaden is in his 3rd year on the staff here, the longest of anyone in the class. He's always found interest in sports writing and sports broadcasting, so...